Zhuge Jin, Wu Strategist (Portal: 3 Kingdoms)
Card Type:
Legendary Creature
Creature Type:
Human Advisor
Power/Toughness:
1/1
Casting Cost:



Card Text:
On your turn, before you attack, you may tap Zhuge Jin to make any one creature unblockable this turn.
Oracle Text:
Tap: Target creature can't be blocked this turn. Activate this ability only during your turn, before attackers are declared.
Flavor Text:
When Zhuge Jin proposed the marriage of Guan Yu's daughter and Sun Quan's heir, Guan Yu's arrogant refusal led to disaster.
Artist:
Song Shikai
Rarity:
Rare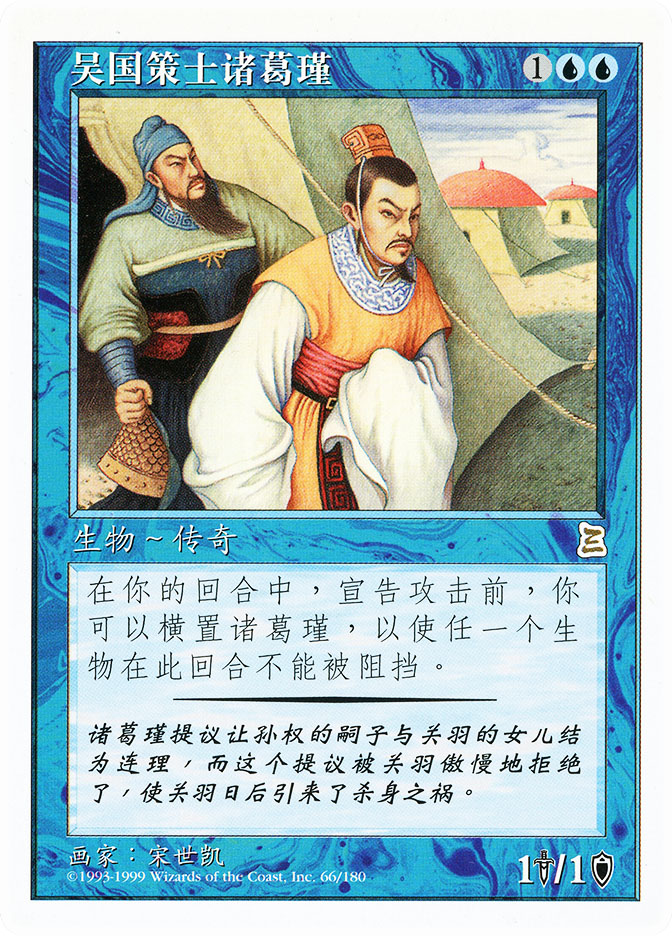 Condition: NM/M



Price: $8.95


3 in stock