Heart Sliver
Card Type:
Creature
Creature Type:
Sliver
Power/Toughness:
1/1
Casting Cost:


Card Text:
All Slivers are unaffected by summoning sickness.
Oracle Text:
All Sliver creatures have haste.
Flavor Text:
Gerrard looked all around for the source of the mysterious pulse, and at that moment the slivers boiled forth from the crevasses.
Artist:
Ron Spencer
Rarity:
Common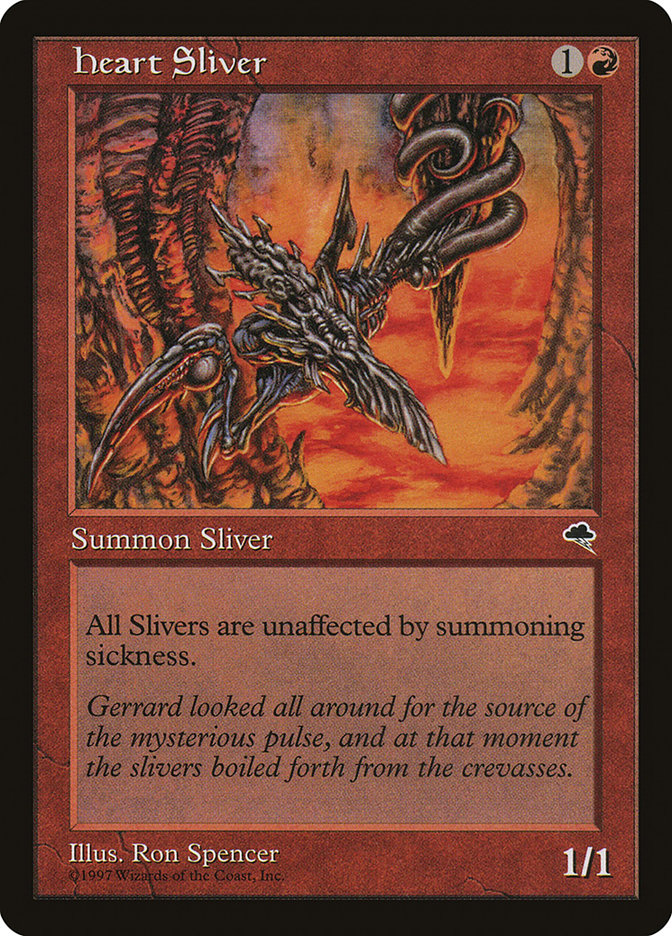 Condition: NM/M



Price: $0.69


25 in stock