Fate Reforged Booster Pack
Description:
Travel back in time to a war-torn Tarkir where five clans clash with the mighty dragons of the past. The choices made now will decide the fate of Tarkir.
Each booster pack includes 15 cards from the Fate Reforged expansion to add to your collection—and you can expect one of those 15 to be a rare or mythic rare. Some packs even contain a premium foil card!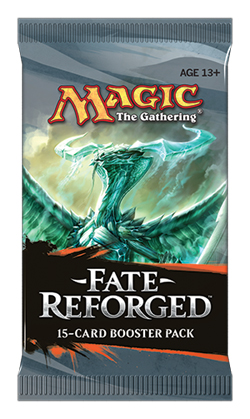 Condition: NM/M



Price: $3.49




Out of Stock.