6th Edition Booster Box
Description:
Magic: The Gathering players have something to look forward to with Classic (Sixth Edition). Magic players new to advanced play will enjoy access to cards from earlier expansions and exposure to a richer play environment, while expert players will find Classic a cost-effective way to play in sealed-deck tournaments.
Classic features 350 cards, including cards from these Magic expansions: Visions, Mirage, Alliances, and Weatherlight.
Each factory-sealed display box contains 36 booster packs.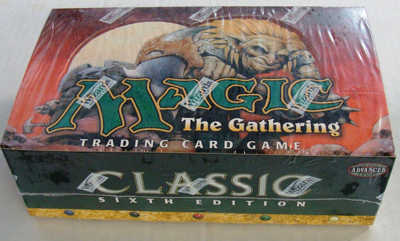 Condition: NM/M



Price: $499.99




Out of Stock.