Apocalypse Booster Box
Description:
This is it. It's all hitting the fan. And the fan's hitting back. The Signs of Apocalypse are here.
Enemy colors band together like never before. Volvers evolve into huge monstrosities if you pay one or both of their enemy-color kicker costs while Sanctuaries give you a benefit each upkeep if you control a permanent of one or both enemy colors.
Each factory-sealed display box contains 36 booster packs.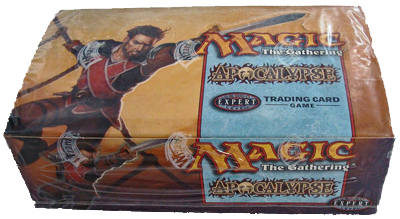 Condition: NM/M



Price: $299.99


1 in stock