Chronicles Booster Box
Description:
Factory-sealed display containing 45 booster packs
Chronicles is a collection of white border reprints of cards from the Arabian Nights, Antiquities, Legends and The Dark expansion sets. All the cards retain their original expansion symbols. It was released in early August 1995 and went out of print in December 1996.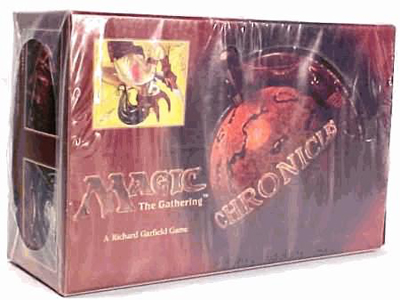 Condition: NM/M



Price: $399.99




Out of Stock.