3rd Edition/Revised Booster Box
Description:
The Revised Edition of the basic set was released in April 1994 with 306 cards. The white-bordered set "cleaned up" several rules and graphical oversights from the previous Unlimited basic set.
Each factory-sealed display box contains 36 booster packs.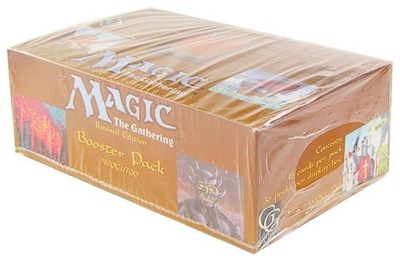 Condition: NM/M



Price: $6999.99




Out of Stock.