3rd Edition/Revised Starter Deck Display (10 Starter Decks)
Description:
Factory-sealed display box contains ten (10) decks.
The Revised Edition was released in order to clean up a number of rules problems that the Limited Edition and Unlimited Edition rules had. The cards still had white borders and no expansion symbol, but the art was lightened up considerably. Cards were available from mid April 1994 through mid April 1995.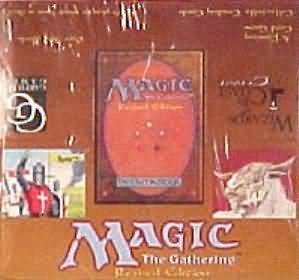 Condition: NM/M



Price: $4999.99




Out of Stock.