Duel Decks: Knights vs. Dragons
Description:
What Knights lack in size (at least, relative to dragons), they make up for in efficiency and teamwork. With a coordinated effort and a sound battle plan, your band of skilled swordsmen will slay the Dragons!
What Dragons lack in speed, they make up for in overwhelming force and destruction. Your opponent will be the aggressor early on, but if you can keep things close in the war of attrition, the plucky Knights will be reduced to ash.
---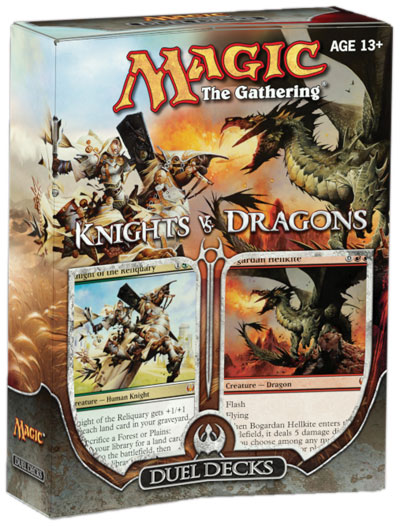 Condition: NM/M



Price: $69.99




Out of Stock.