9th Edition Core Set Booster Box
Description:
Featuring cards selected by magicthegathering.com readers, the Core Set - Ninth Edition features possibly the best assortment of cards ever to appear in a Magic base set. And the rumors are true: Hypnotic Specter and Kird Ape are back!
Ninth Edition is the latest in a long line of great base sets for Magic. If you don't get some, you'll be left behind!
Each factory-sealed display box contains 36 booster packs.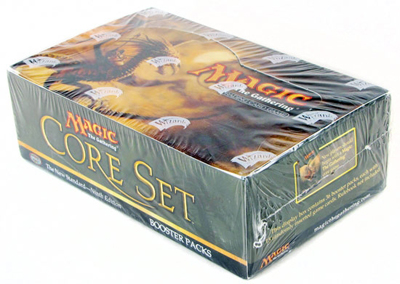 Condition: NM/M



Price: $349.99




Out of Stock.