Ravnica Tournament Pack Display (12 Tournament Packs)
Description:
Nothing ever changes in Ravnica. For countless millennia, cities have covered the entire plane. Eventually, they ran together into one vast megalopolis -- a patchwork of grand halls, decrepit slums, ancient ruins, and layer upon layer of stonework structures. Of the world's countless civic centers, one looms above all others: the City of Ravnica, a metropolis so vast that its name has become synonymous with the world itself. It is here -- amid mazes of streets and towering gothic spires -- that the guilds vie for power and control.
Factory-sealed display box containing twelve (12) Ravnica: City of Guilds tournament decks.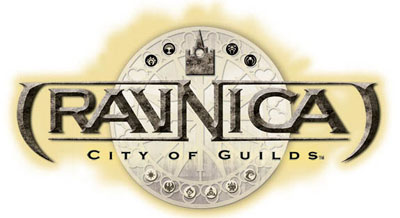 Condition: NM/M



Price: $499.99




Out of Stock.