Guildpact Booster Box
Description:
The Guildpact has kept Ravnica stable for thousands of years. But with ten guilds vying to become the dominant force on the planet, there's always a chance that things will break down. Guildpact continues the story of this massive city, and introduces players to three more guilds. With mad scientists, false priests, and angry anarchists running around, things will get even more interesting in both tournaments and the creative setting.
Each factory-sealed display box contains 36 booster packs.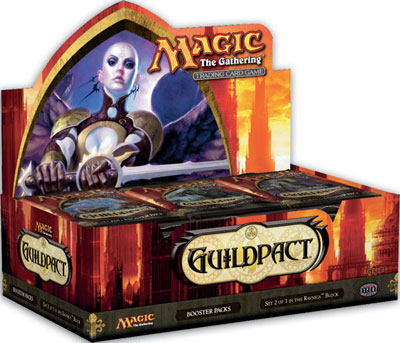 Condition: NM/M



Price: $299.99




Out of Stock.