Dissension Booster Box
Description:
In this final expansion set in the city-plane of Ravnica, players will be introduced to the final three guilds of the block: the Azorius Senate (blue-white), the Cult of Rakdos (black-red), and the Simic Combine (green-blue), as well as the secret of the district of Agyrem, the Ghost Quarter.
Each factory-sealed display box contains 36 booster packs.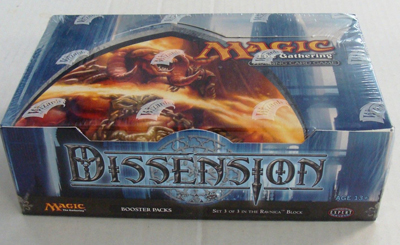 Condition: NM/M



Price: $449.99




Out of Stock.