Commander's Arsenal
Description:
Veteran and aspiring commanders alike will find a haul of treasures inside the Commander's Arsenal. Up your game with oversized legendary creature cards, a specialized life counter, card sleeves, and more. Best of all, you get 18 premium cards for your decks, some of which have been given foil treatment for the first time.
Contents:
18 Premium Foil Cards
10 Oversized Premium Foil Cards
120 UltraPRO Foil Card Sleeves
20 Double-sided Battle Marks (+ and –)
A life counter that goes up to 99
Premium Foil Cards
Oversized Premium Foil Cards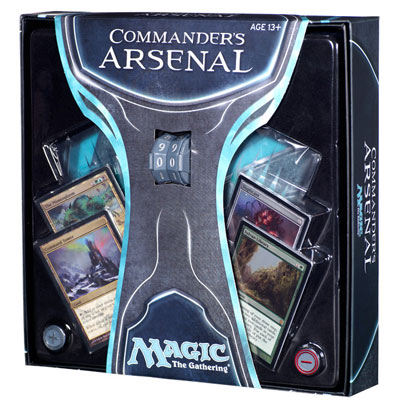 Condition: NM/M



Price: $299.99




Out of Stock.