Eventide Booster Box
Description:
Color matters more than ever in Eventide, and the new ability chroma puts an exclamation point on it. Chroma asks you to count up the number of mana symbols that appear in cards you're using—the more mana symbols there are, the more devastating the effect.
Cards with the retrace ability take every land you draw for the rest of the game and turn them into weapons to abuse your enemies with.
Each factory-sealed display box contains 36 booster packs.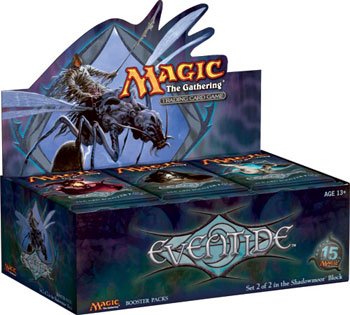 Condition: NM/M



Price: $399.99




Out of Stock.