Born of the Gods Fat Pack
Description:
The pantheon of Theros is complete! Xenagos has become the god of revelry. Yet far from bringing peace to the god-realm of Nyx, the satyr's ascension to godhood has only flung it into chaos, and the ripples are being felt across the mortal realm.
Player's Guide with complete visual encyclopedia
Born of the Gods card box
Nine Born of the Gods booster packs
Eighty-card basic land pack
Special edition Spindown life counter
Two deck boxes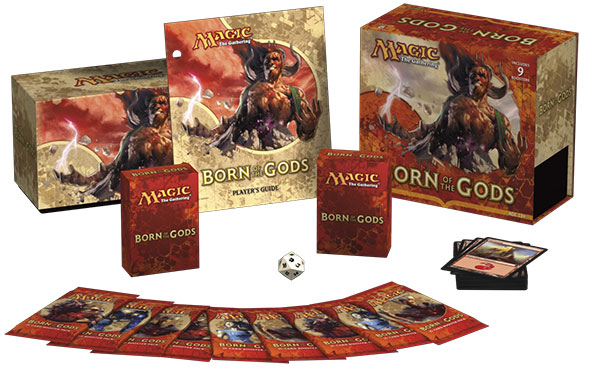 Condition: NM/M



Price: $39.99




Out of Stock.