Khans of Tarkir Fat Pack
Description:
On Tarkir, the home plane of Sarkhan Vol, five warrior clans vie for dominance on the fields of battle, each wielding its own unique blend of fierce battle magic. The five clans dominate the plane's landscape, and any visit will put you in contact with some of them. Which clan's banner will you raise?
Experienced Magic players will love the variety of content offered in Khans of Tarkir fat packs. A fat pack contains everything needed to kick-start a collection of the set.
Contents:
Player's Guide with complete visual encyclopedia for Khans of Tarkir
9 Khans of Tarkir 15-card booster packs
80-card basic land pack
Special edition Spindown Life Counter
2 deck boxes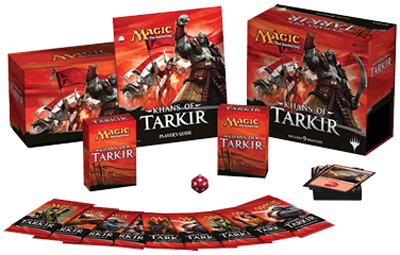 Condition: NM/M



Price: $39.99




Out of Stock.