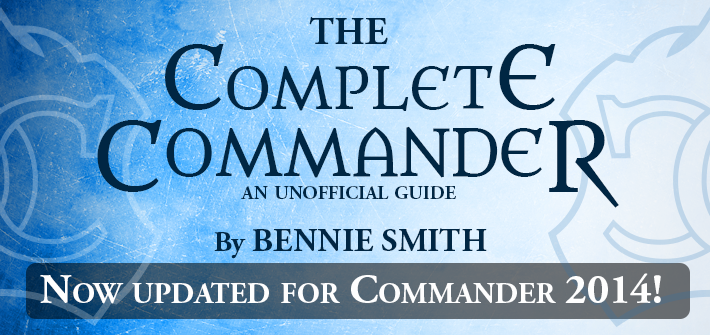 The Complete Commander: An Unofficial Guide is the first of its kind — an informative, edgy, flavor–laden grimoire celebrating the game's most epic multiplayer format.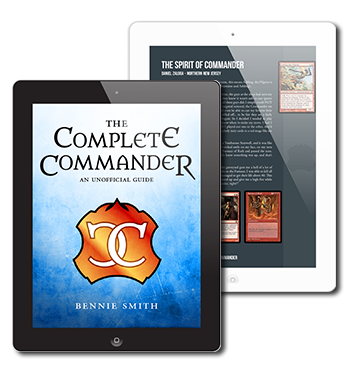 The Complete
Commander
2014 Update
Now Updated for Commander 2014!
By Bennie Smith
155 pages
Downloadable PDF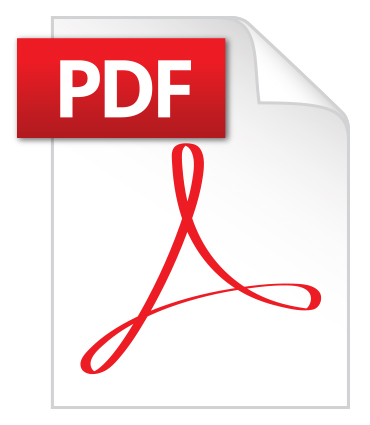 Now updated for Commander 2014! Designed for lovers of deckbuilding and fantasy, this visually stunning eBook takes you from Commander concepts, theories, and rules to choosing your Commander and building a solid 100-card deck that's both fun and functional. Features include Budget Starter Kits and Commander Staples; contributions from "The Godfather of Commander" Sheldon Menery, DailyMTG's Adam Styborski, and blogger Robby Rothe; and seven original Magic: The Gathering fan fiction stories from the community's best fantasy writers. The Complete Commander: An Unofficial Guide is a phenomenon you have to read to believe.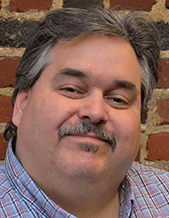 Bennie "Stay Off My Llanowar!" Smith, Elder Sage of the Commander format, has been playing Magic since Unlimited was on the shelf. Bennie's deep history of professional writing about gaming includes Usenet, The Magic Dojo, Scrye magazine, Beckett Magic magazine, MagicTheGathering.com and of course his much-beloved column here at StarCityGames.com. The 1999 Virginia State Champion, repeat States Top 8 finisher and pioneer of the Dredge deck; Bennie regularly pilots over a dozen Commander decks and is the administrator of the Spirit of EDH Haymaker Award in Richmond, Virginia.

"If you're only going to read one book about Commander, read this one. Bennie Smith cuts to the heart of the format and exposes it like no one else could."
—Sheldon Menery, Judge Emeritus and Co-founder of the Commander format
"This is a must–have for any Commander player—no, any Magic: The Gathering enthusiast. The title says it all: everything that you wanted to know about Commander is beautifully presented. Interested in the format or still call it EDH? Yeah, this is for you. Now you just need a deck!"
—Robby Rothe, Owner of mtgcolorpie.com
"I have to say this is a really great piece of writing for the format. The things I enjoyed the most were the beginner's kits and ideas on how to start deckbuilding for tribal and theme decks, like with Balthor and Prossh. The opening of how the format is setup, rules, and deck constraints flowed very well and were easy to understand."
—Calvin Russell, Co-host of CommanderCast
"There's more to building and playing Commander than the mechanical pieces of deck construction and player interactions. There's the idea that our decks are flavorfully consistent: these decks deliver not just our own personal view but a take on what it means to be the Commander we've chosen. This book wouldn't be complete without the stories we imagine described by the decks we build. All of this, and more, awaits you in The Complete Commander: An Unofficial Guide. You've been warned."
—Adam Styborski, Writer of DailyMTG's Command Tower
"The Complete Commander: An Unofficial Guide is a very well written manual that is quite capable of introducing players into the Commander format. I really enjoyed the forewords by Bennie's various colleagues. Having multiple opinions and viewpoints really helps. I also really enjoyed the design section at the end of the book."—William Hernandez, Commandercast Owner & Co-host