Where Magic Happens!
StarCityGames.com® is proud to offer Game Night, a fun and friendly event happening every week at participating stores. Open to all players, play for your chance to win exclusive foil Creature Collection tokens as well as unique Creature Collection pins.
Game Night is offered by game stores of all sizes.
Discuss Game Night on social media using the hashtag #SCGGameNight!
Exclusive Pins and FOIL Tokens!
High-quality pins and unique foil tokens are up for grabs, all of which rotate each month, and all of them are a part of the StarCityGames.com Creature Collection.
A new month means new StarCityGames.com Game Night designs! This is your sneak peek at what you'll be playing for at a Game Night location near you!
June
June features Murderous Redcarp! Our aquatic assassin is a persistent punisher of scaly scum! Play for Murderous Redcarp prizes all through the month of June!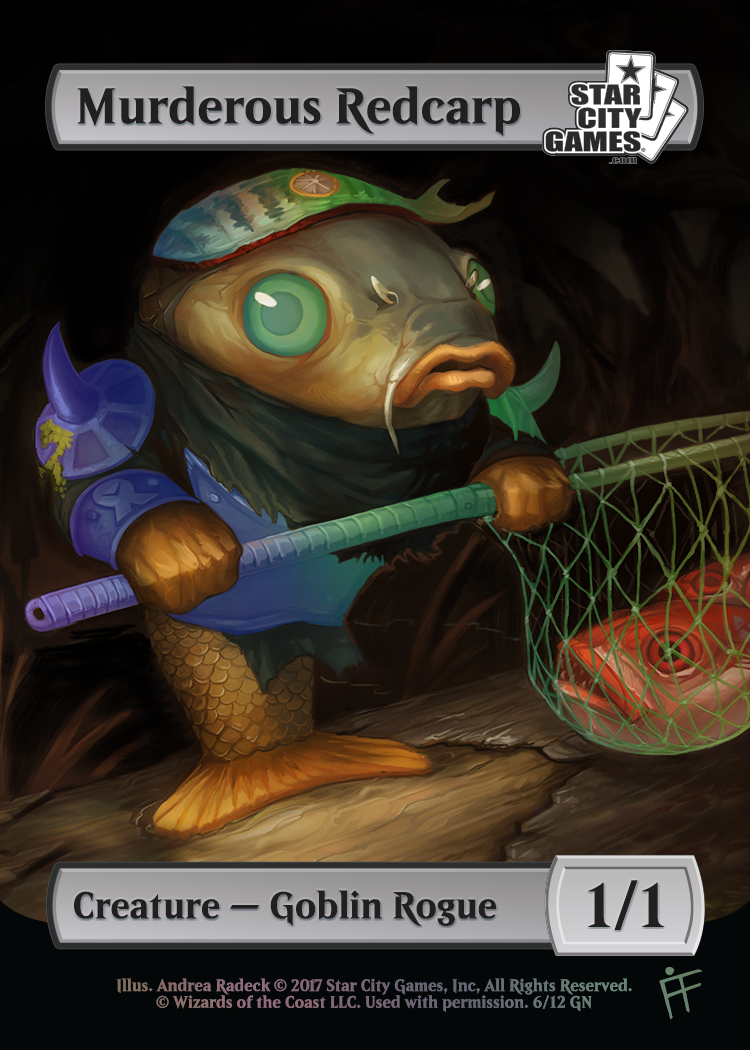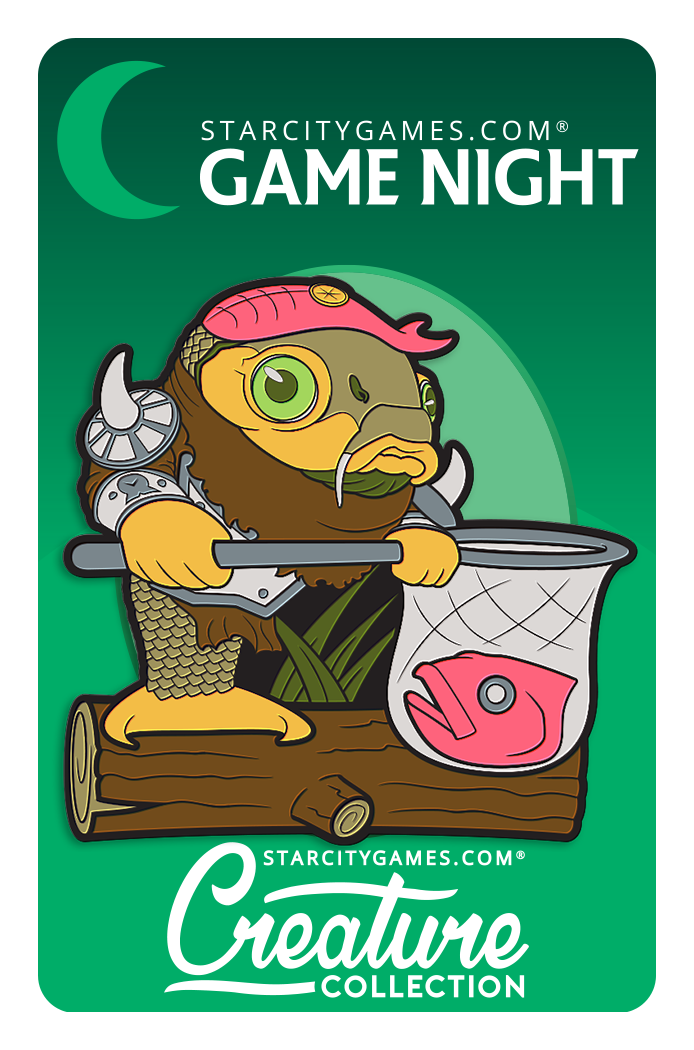 July
July features Goose of Saint Traft! Our unflappable feathered friend takes flight with the angels! Play for Goose of Saint Traft prizes all through the month of July!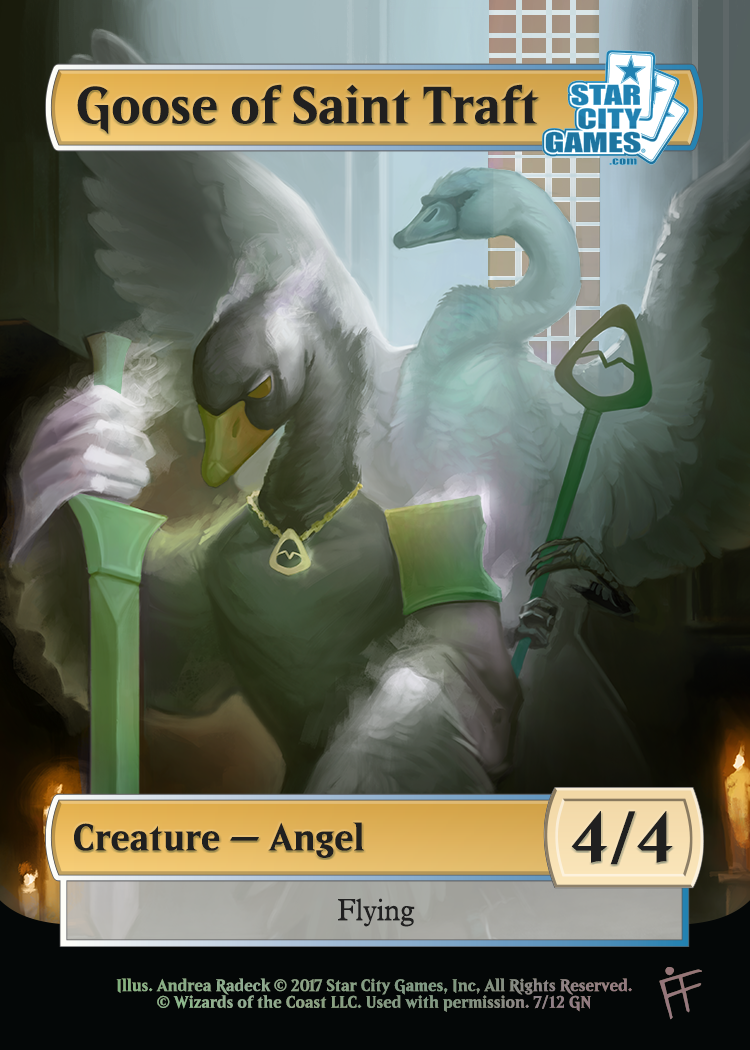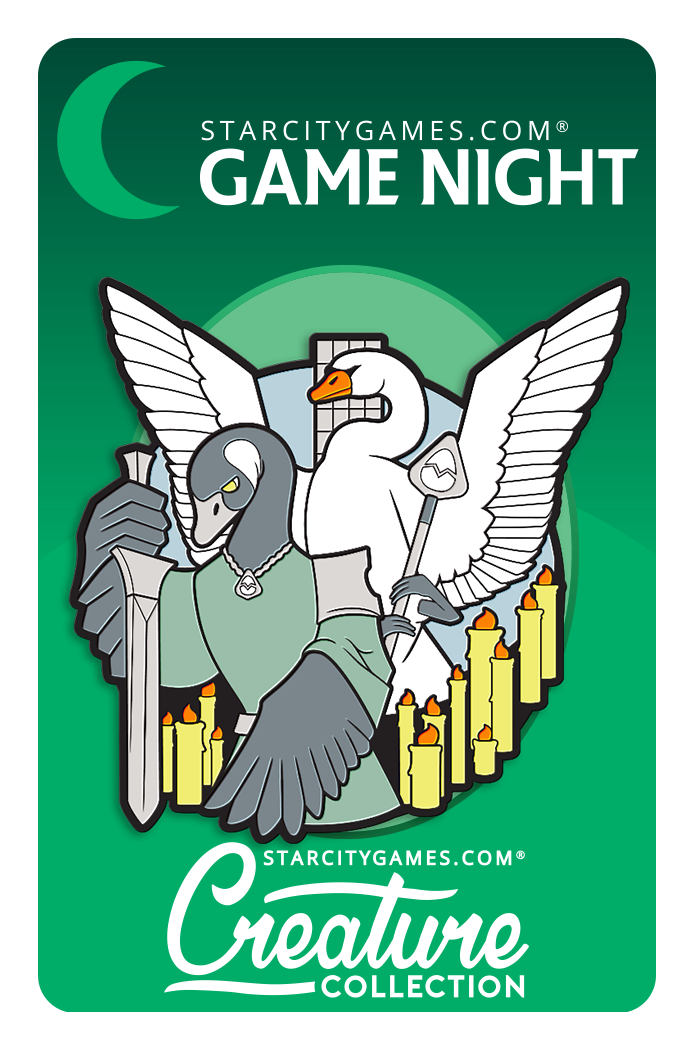 August
August features Puggernaut! Our playful pup always attacks and can't be walled off! Play for Puggernaut prizes all through the month of August!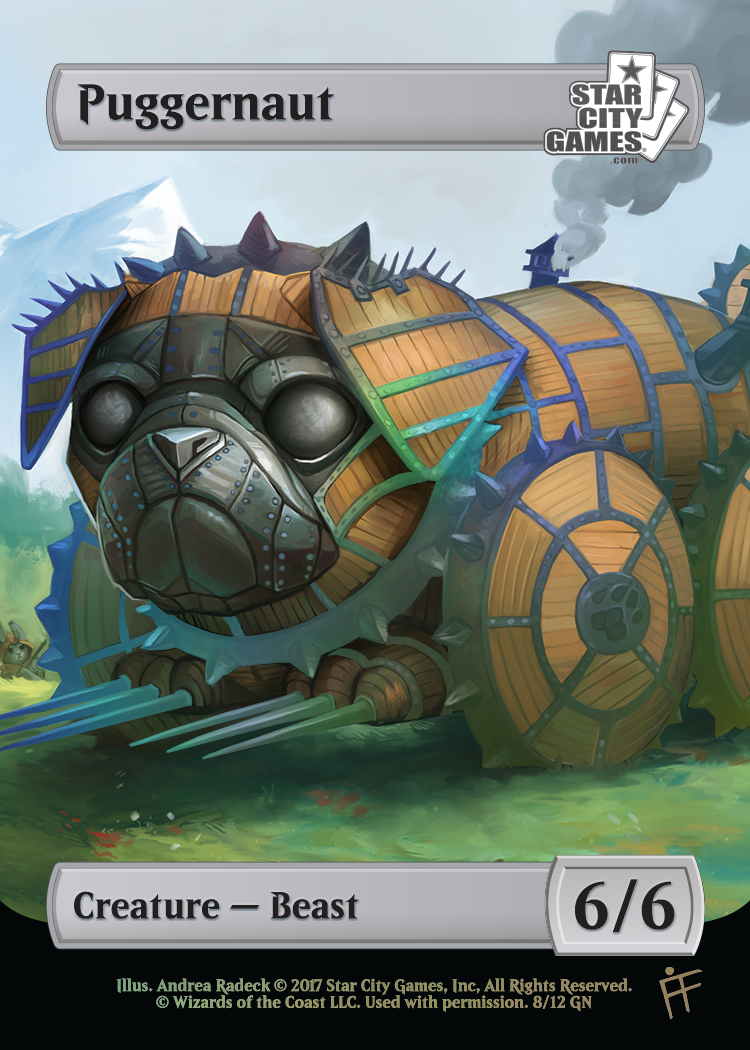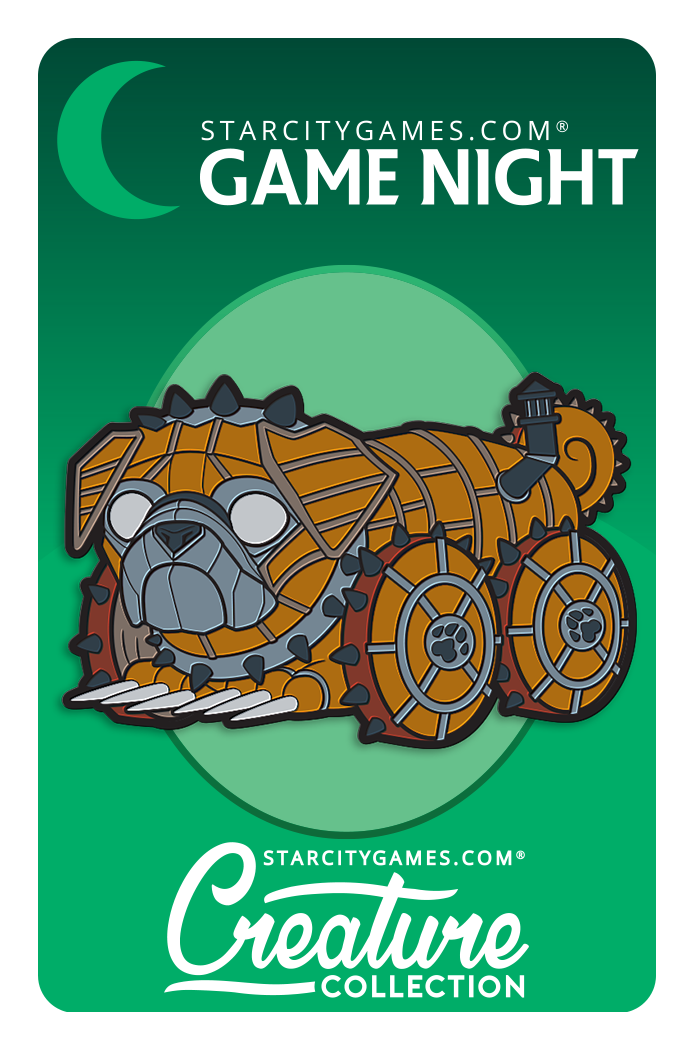 Want Game Night in your store?
It's easy! Have your local game store owner contact us at gamenight@starcitygames.com, or call us at (540) 685-4386. Our In-Store Programs staff will be happy to get them started!