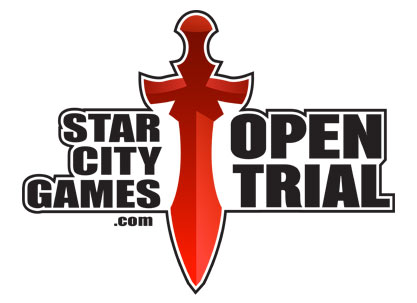 Open Trials are the flexible and affordable way to bring the excitement of the Open Series to your local store! The prize kit from your Open Trial can support a standalone tournament, or enhance a regular weekly event. Open Trials come complete with geotargeted regional marketing for organizers and exclusive rewards for players all at once!
Win Free Open Series Entry and a Bye!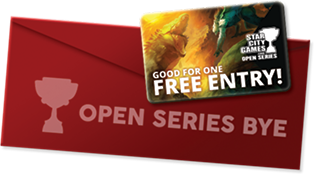 Each Open Trial awards a voucher for one free entry into an Open Series event. The voucher does not expire, is transferable, and is available only through StarCityGames.com Open Trial events. Each Open Trial also awards one bye toward a future Open that is not transferable. Players may use up to two byes per Open.
Exclusive Playmats!
These high-quality playmats are illustrated by StarCityGames.com®'s own Kristen Plescow and are exclusively available to those who perform well at Open Trials.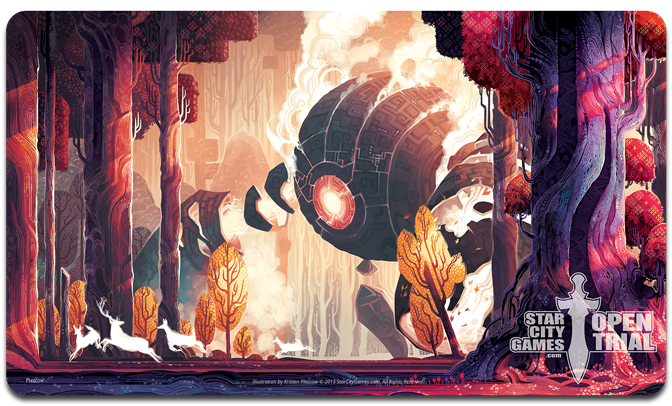 Click for Hi-Res
1 Open Series Bye
1 Open Series Entry Voucher
4 Open Trial Playmats
4 1-month Premium Vouchers