Exclusive Playmat
Get this Playmat at YOUR Prerelease!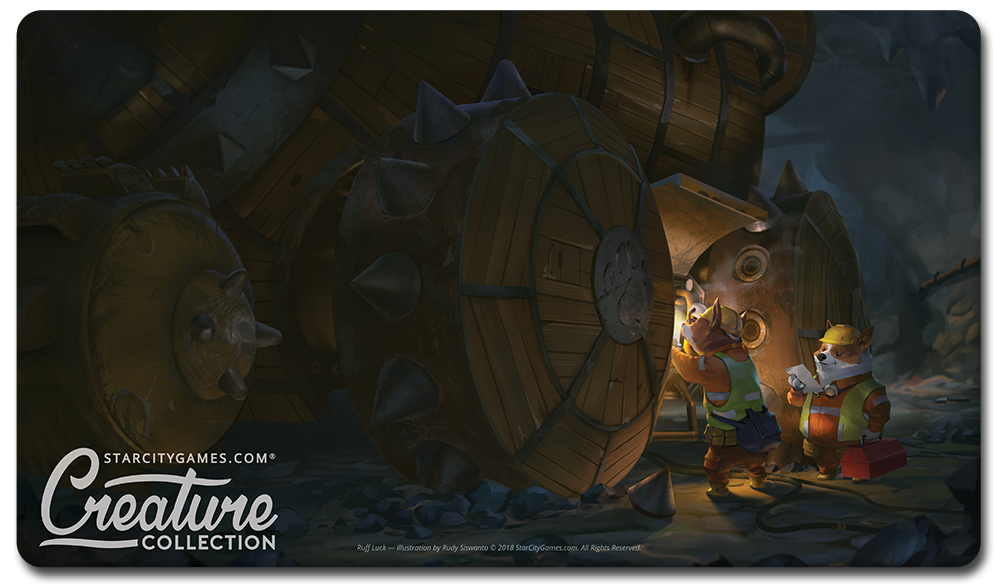 Take a look at the exclusive Ruff Luck Creature Collection playmat we've created for July 7th-8th's Prerelease!
These Prerelease Exclusive Creature Collection playmats may be offered as participation items, early registration incentives, door prizes, prizes based on finish or in whichever way the organizer wishes to use them to enhance their own Prerelease experiences!
Find a Prerelease Near You!