Saturday, February 4, 2017 • Modern
Each #SCGRegionals offers $5,000 in prizes, tons of SCG Points, eight invitations to the next StarCityGames.com Invitational, 4x Planeswalker Points, and exclusive Registration Rewards!
Results & Decklists
Exclusive Playmat and Token!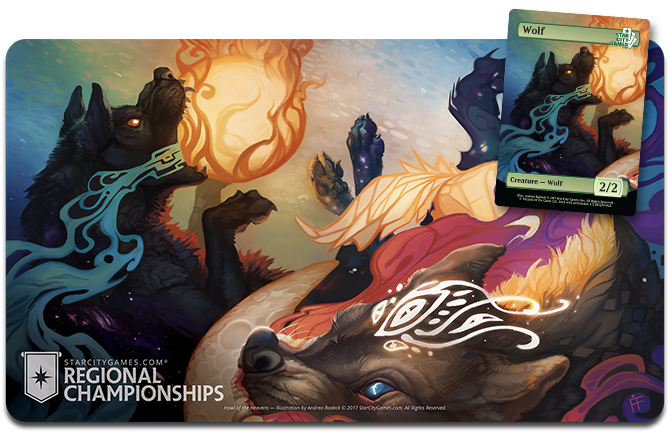 The first 200 players to register for each #SCGRegionals will receive an exclusive, limited edition playmat and token!
Top 8
The Top 8 competitors at each Regional Championship location will receive a special Top 8 playmat and pin. Each Champion will also recieve an exclusive trophy!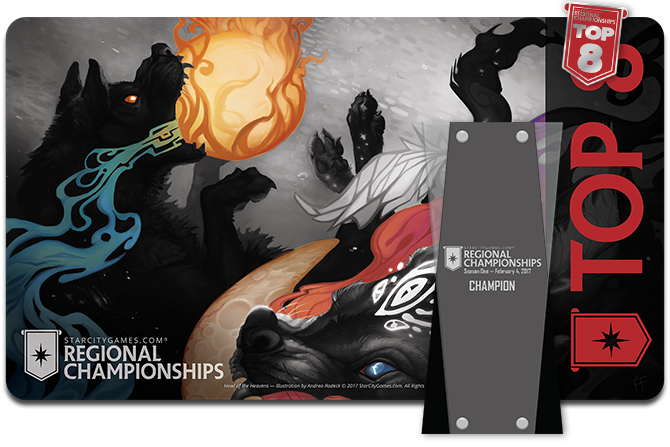 Prizes
| Finish | Prize | SCG Points | Invitational Qualification |
| --- | --- | --- | --- |
| Winner | $1,200 | 20 | |
| Finalist | $600 | 15 | |
| Top 4 | $400 | 10 | |
| Top 8 | $200 | 8 | |
| Top 16 | $100 | 6 | — |
| Top 32 | $50 | 4 | — |
| Top 64 | — | 3 | — |
| Participation | — | 1 | — |