StarCityGames.com®

The Dominaria Prerelease at the Star City Game Center is happening on April 21st and 22nd! This exciting event is your first chance to experience Dominaria!
Star City Game Center





5728 Williamson Road N.W. Roanoke, VA 24012
(540) 767-4263
FREE Limited Edition Playmat!
Featuring art by Andrea Radeck, The Flight Stuff is the latest limited edition StarCityGames.com® Prerelease Exclusive Creature Collection playmat! For one weekend only, purchase yours for $29.99 at the Star City Game Center or receive one for FREE each time you enter an Dominaria Prerelease flight! On April 23rd, any remaining copies will be offered for sale on StarCityGames.com®, but once they're gone, they're gone!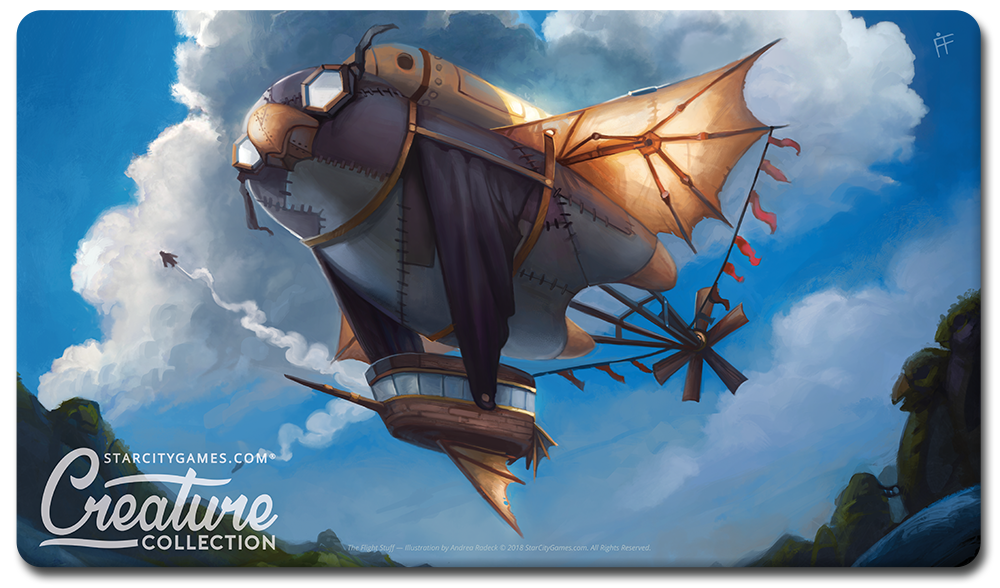 In addition to receiving a limited edition The Flight Stuff playmat, you'll also receive the Dominaria Prerelease kit. Each Prerelease pack will act as a themed take-home deck box. Each pack contains: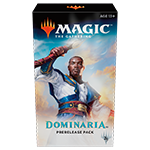 6 Dominaria booster packs
1 random FOIL legendary card
1 random FOIL Rare or Mythic Prerelease card
1 Spindown Life Counter
You'll receive all of these items each time you enter a Prerelease flight and they are all yours to keep afterwards! Space is limited, so register now to ensure your seat in each of the flights you want to enter!
Preorder Dominaria for Prerelease Pick-Up!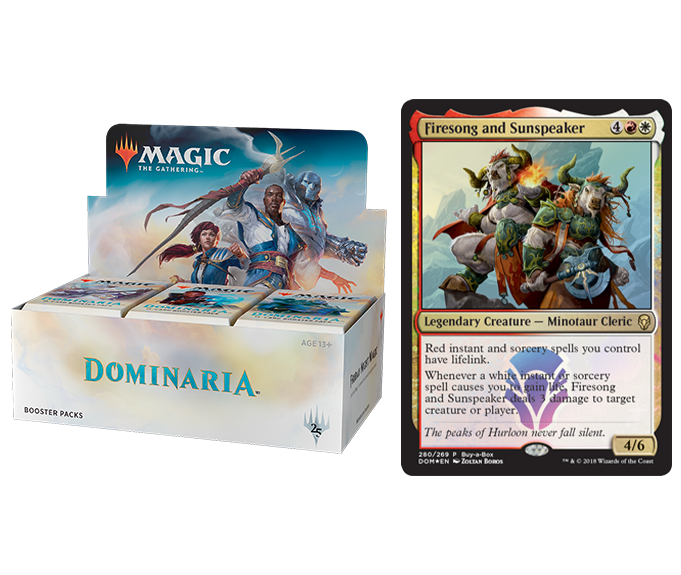 Preorder a Dominaria booster box for $99.99 at the Star City Game Center and receive a Firesong and Sunspeaker Buy-a-Box promo card! Boxes and promos can be picked up anytime during the Dominaria Prerelease. This is an in-store exclusive not available on StarCityGames.com! Learn more.
Dominaria preorders are final and non-refundable. Booster boxes must be paid for in full at time of preorder. Limit four (4) booster boxes per household, while supplies last.
Flights
For each individual Prerelease flight you enter, you'll receive a limited edition The Flight Stuff playmat and Prerelease kit!
Experience the Prerelease with a friend or significant other by joining a Two-Headed Giant flight! For each flight you enter, both you and your teammate will each receive a limited edition The Flight Stuff playmat and Prerelease kit!
Your two decks will be made by pooling the contents of your twelve booster packs together!
Individual
Saturday, April 21st
Register!
Midnight
$30
Register!
Noon
$30
Register!
5pm
$30
Sunday, April 22nd
Register!
1pm
$30
Individual Prizes
4-0: 7 Dominaria booster packs
3-0-1: 5 Dominaria booster packs
3-1: 3 Dominaria booster packs
2-X-X: 2 Dominaria booster packs
Other: 1 Dominaria booster pack