Top 5 Players of the Weekend
5. Lawrence Vess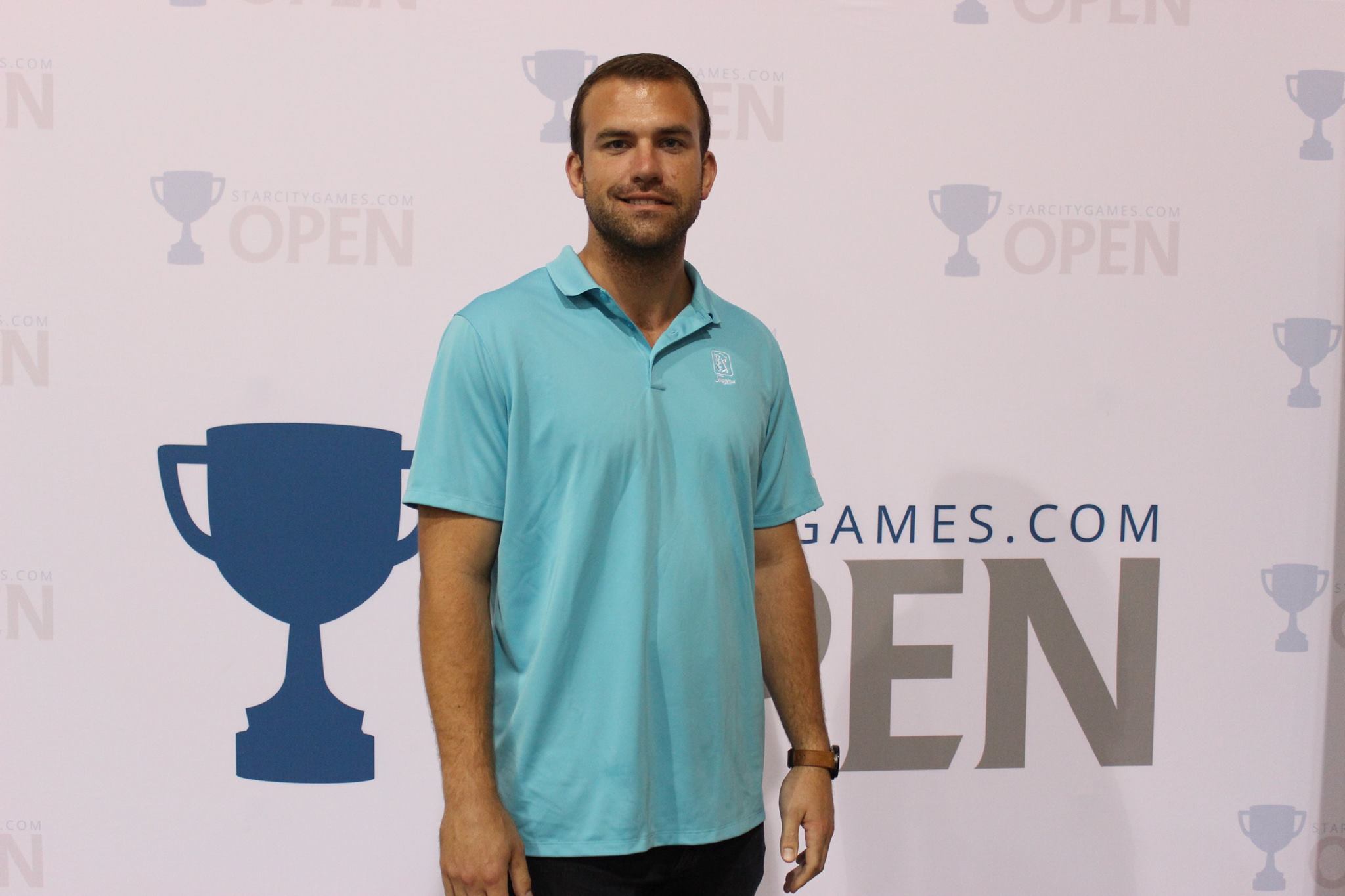 Lawrence Vess
Like many, Lawrence Vess brought Mardu Vehicles to #SCGATL and joined four other players in the Top 8 on the same deck. Vess, however, was the highest-placing player to leverage the power of Gideon of the Trials. What was one of the most hyped cards out of Amonkhet, Gideon of Trials saw zero camera time – and wasn't included in the majority of the Top-64 Mardu Vehicles decklists. Vess opted for a split of three copies of the newest Gideon and three copies of the busted Gideon, Ally of Zendikar that has ruled Standard since its introduction to the format. While Vess did lose his quarterfinal Mardu mirror against Sam Kahla, he showed the strength of the newest iteration of Gideon. Check out Vess' Mardu Vehicles decklist here.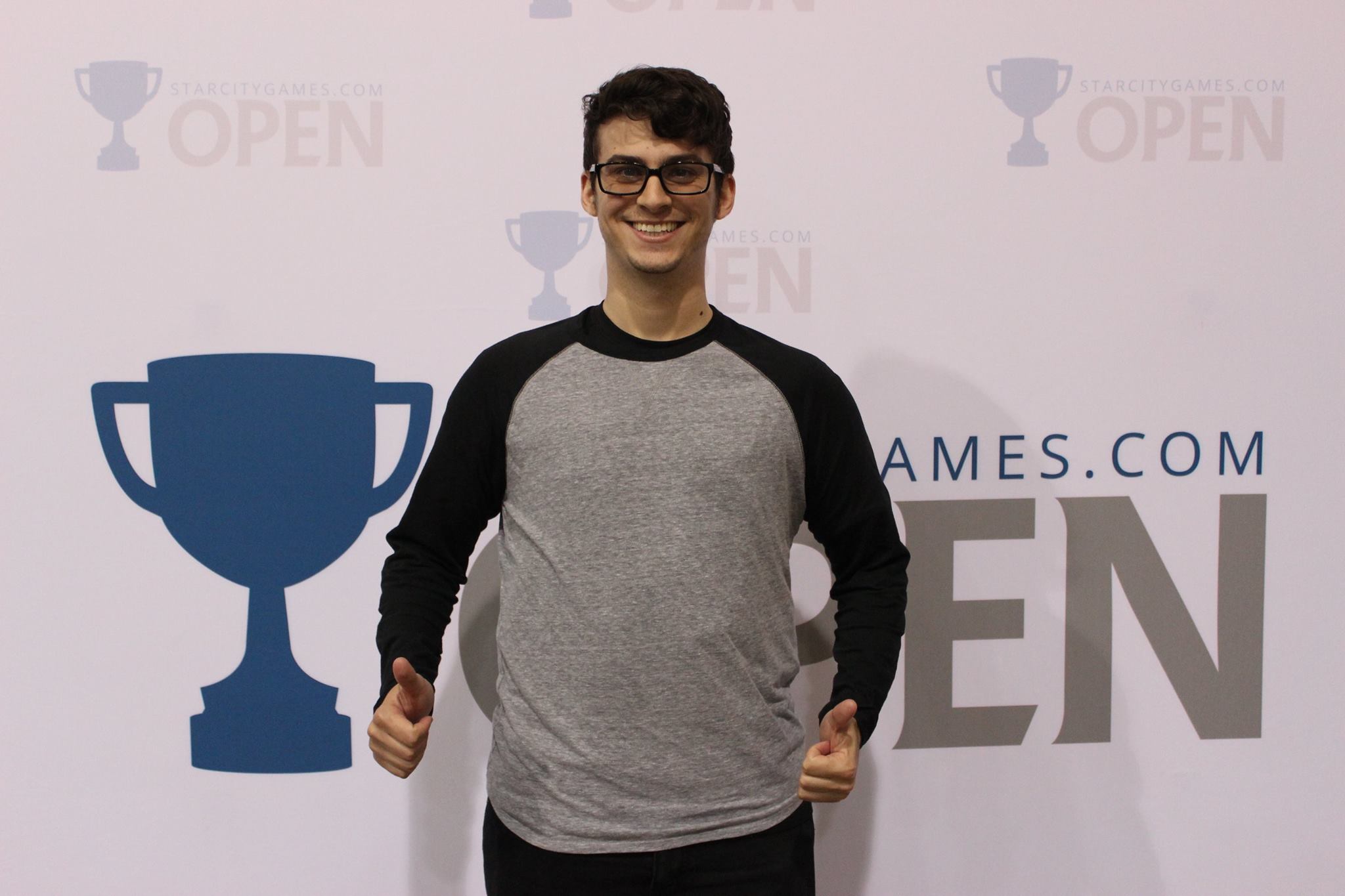 When the Banned and Restricted list update on Monday showed no changes in Standard, Brennan DeCandio didn't stray from his trusty B/G Delirium deck for Four-Color Saheeli. He updated and tested the deck that won him two Opens in the past six months and was rewarded in a big way when Felidar Guardian received an emergency ban on Wednesday, leaving many players scrambling to find a new deck for #SCGATL. DeCandio kept at improving his build following the cat's demise, ending up on what looked like the strongest build of B/G post-Amonkhet. DeCandio earned his fifth Open Top 8 and put on the biggest show of the 14 B/G Delirium players on Day 2. DeCandio's bid for a third Open title come to a quick end when he fell to friend and travel companion, Ryan McDonough on Mardu Vehicles in the quarterfinals. Check out DeCandio's B/G Delirium decklist here.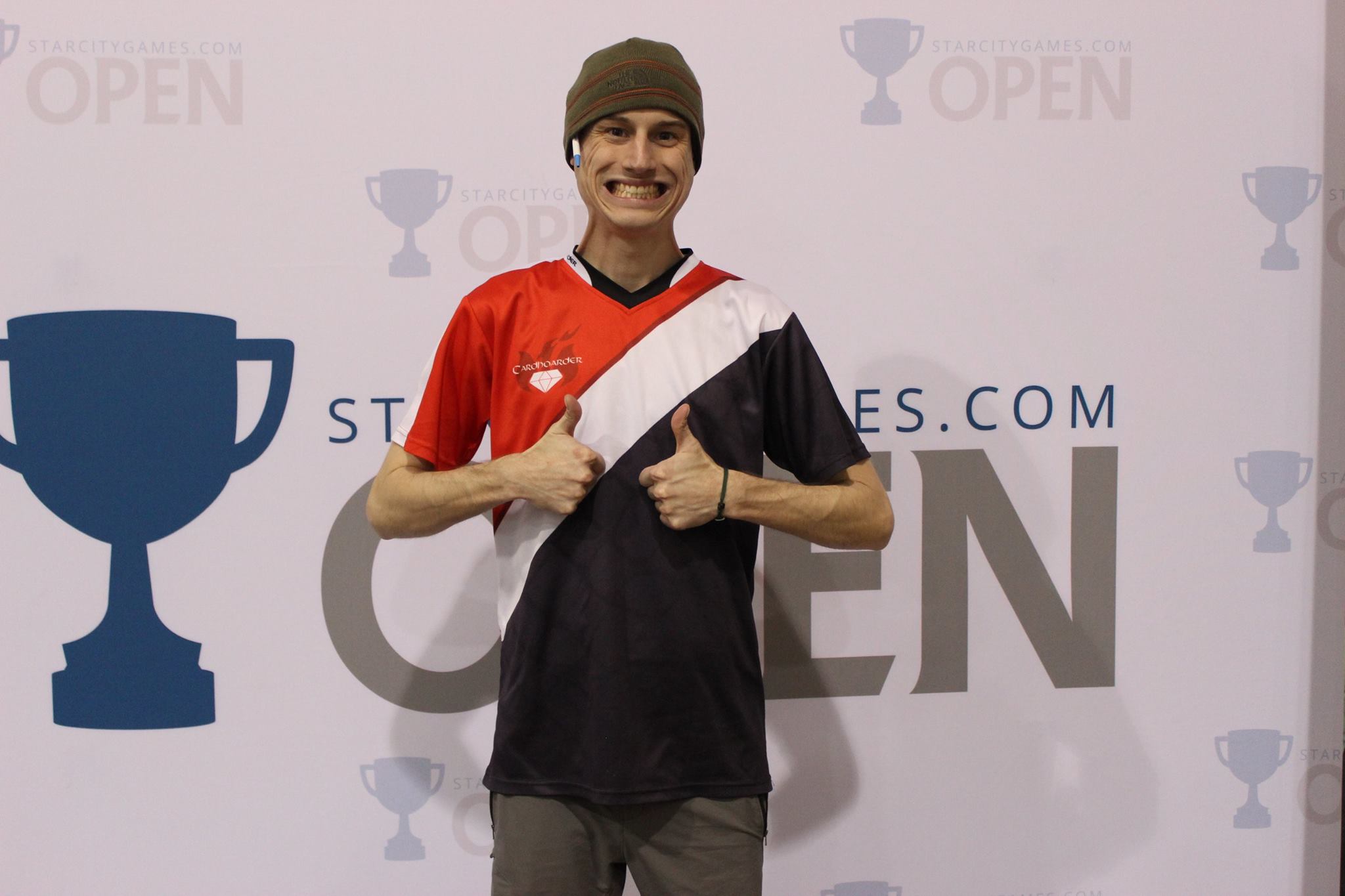 Caleb Scherer is no stranger to trying something new in a fresh format and this week's launch of Amonkhet showed that again. Scherer opted to play a tweaked Mono-Black Aggro list from Tom Ross and put in work with often looked over cards like Night Market Lookout and Gifted Aetherborn. Scherer went 5-2 against Mardu Vehicles on the weekend, including his win-and-in match against Andrew Jessup in Round 15. Scherer got use Bone Picker, Dread Wanderer, and Never / Return all from Amonkhet, while showing off the power of a Bone Picker on the second turn following a Fatal Push on an opposing creature. Scherer's deck performed well in the known matchups going into the weekend, but struggled against Aetherworks Marvel and his quarterfinal loss against W/R Humans in the hands of Zach Stern. Check out Scherer's Mono-Black Aggro decklist here.
2. Zach Stern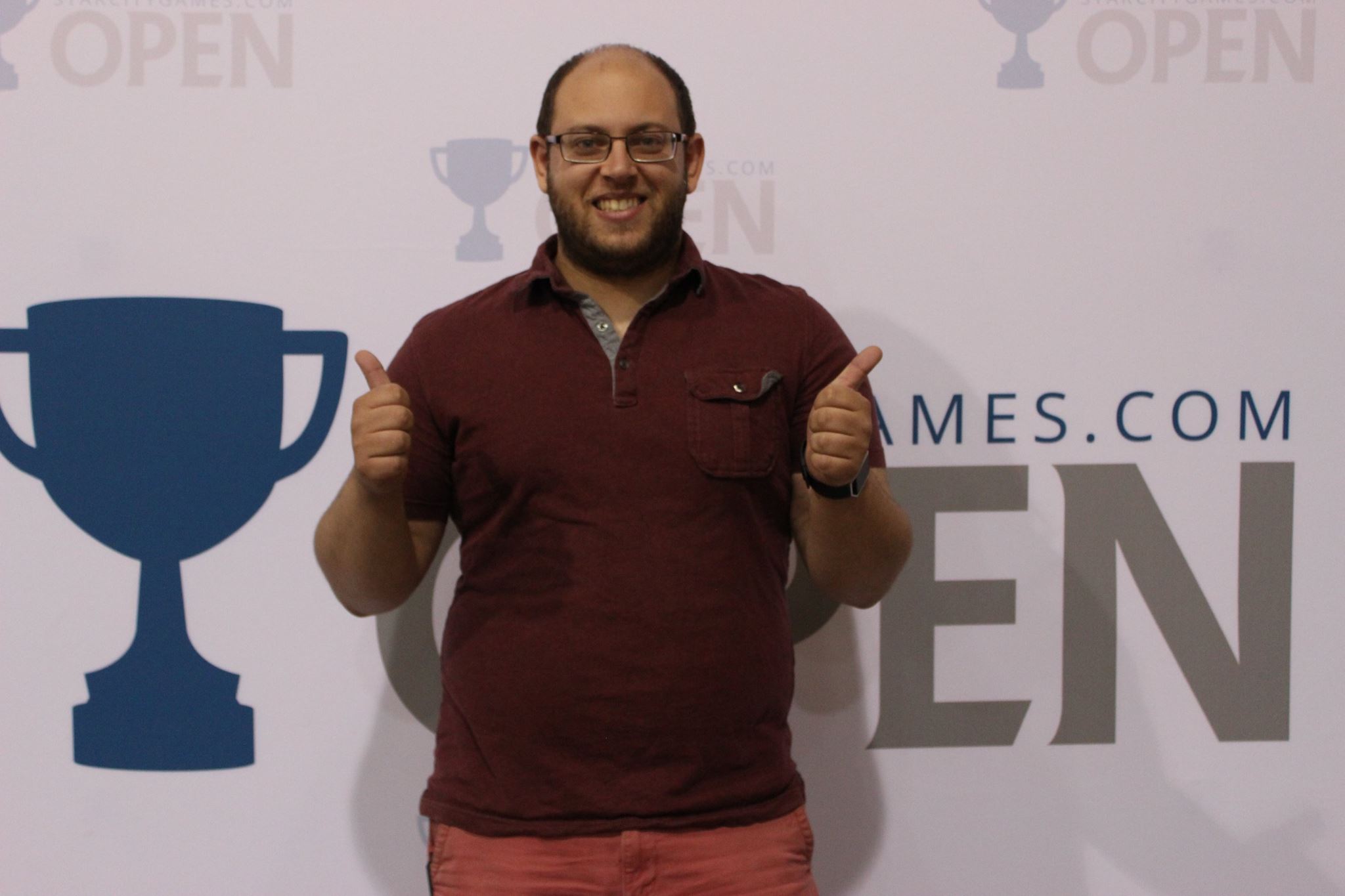 Zach Stern
When the powerful exert cards from Amonkhet were spoiled, minds immediately went to Always Watching to take advantage of the ability. While many put two and two together, Zach Stern put it to work, not only combining Glory-Bound Initiate with Always Watching, but also Glorybringer. Stern also got a boost from Honored Crop-Captain from the newest set, while getting plenty of mileage out of Hanweir Battlements. Stern's build also ran more lands than previous builds of W/R Humans, allowing him to go up the curve to play Gideon, Ally of Zendikar and the already mentioned Glorybringer more reliably. Stern took down Caleb Scherer on Mono-Black Aggro in the quarterfinals before falling to Andrew Jessup on Mardu Vehicles in the semifinals. Check out Stern's W/R Humans decklist here.
1. Andrew Jessup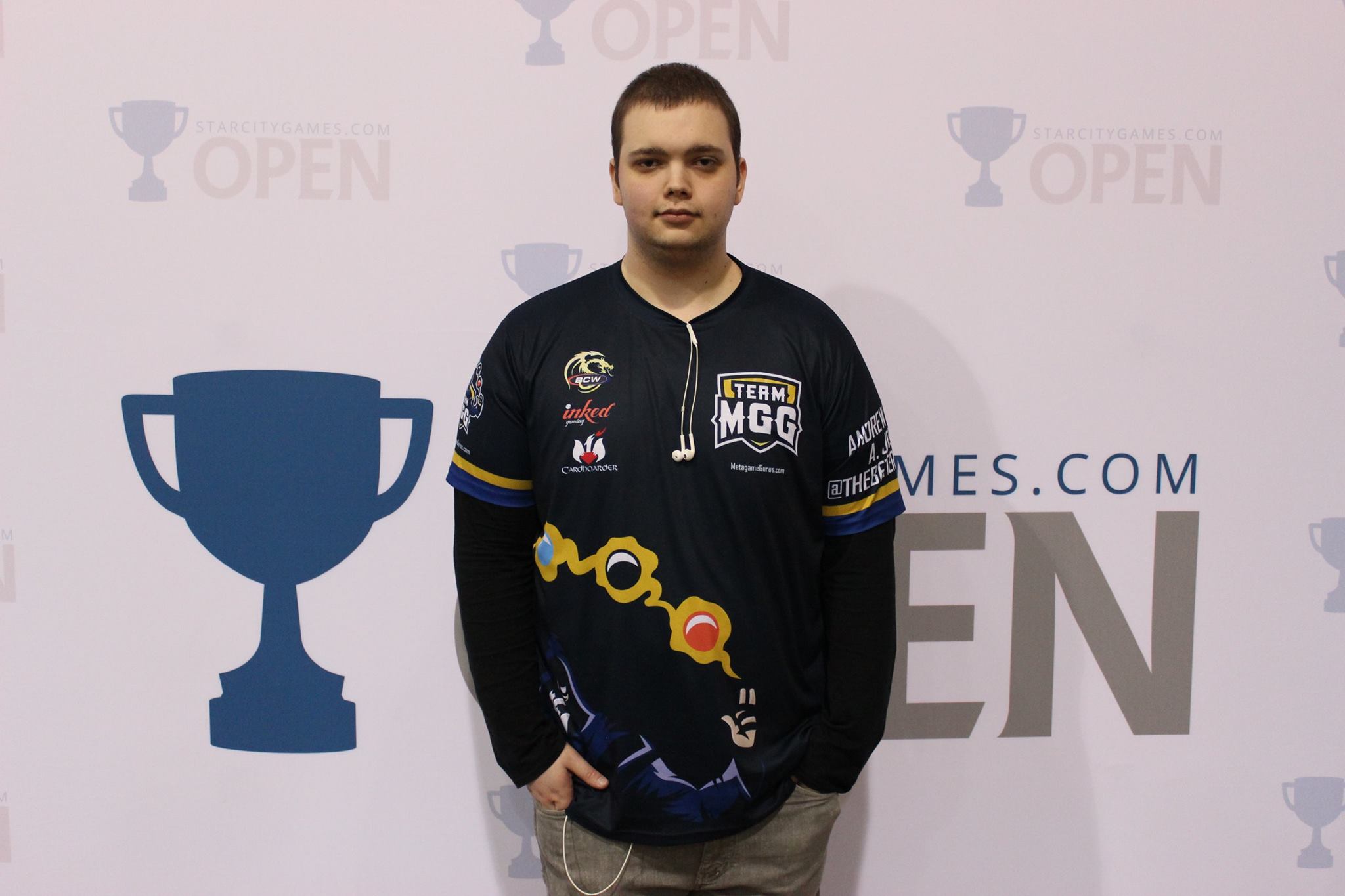 Andrew Jessup
Andrew Jessup had plenty of success with Four-Color Saheeli before the release of Amonkhet and was set to keep playing the deck after Monday's Banned and Restricted announcement left the combo intact. But when Felidar Guardian got the axe on Wednesday, Jessup had to find a new deck for #SCGATL. Jessup messed around with multiple decks on Thursday before coming to the conclusion that nothing would be better than his team's build of Mardu Vehicles he tweaked on Friday. Jessup showed off Cut / Ribbons in the long game while also opting to leave Glorybringer out of his deck. Instead, Jessup had two copies of Archangel Avacyn and went with a two-two split of Walking Ballista and Thalia, Heretic Cathar over Veteran Motorist. Jessup made the Swiss portion of another Open look like a breeze as he cruised into the elimination rounds as the Top seed for the second time in a row following the Legacy Worcester Open. Once in the Top 8, Jessup took down Sean Crum in a mirror match in the quarterfinals, Zach Stern on W/R Humans in the semis, and Ryan McDonough in another mirror in the finals. The win is a huge relief to the Team MGG member, as this was his fifth finals appearance in an Open. Check out Jessup's Mardu Vehicles decklist here.