Top 5 Players of the Weekend
5. Dan Jessup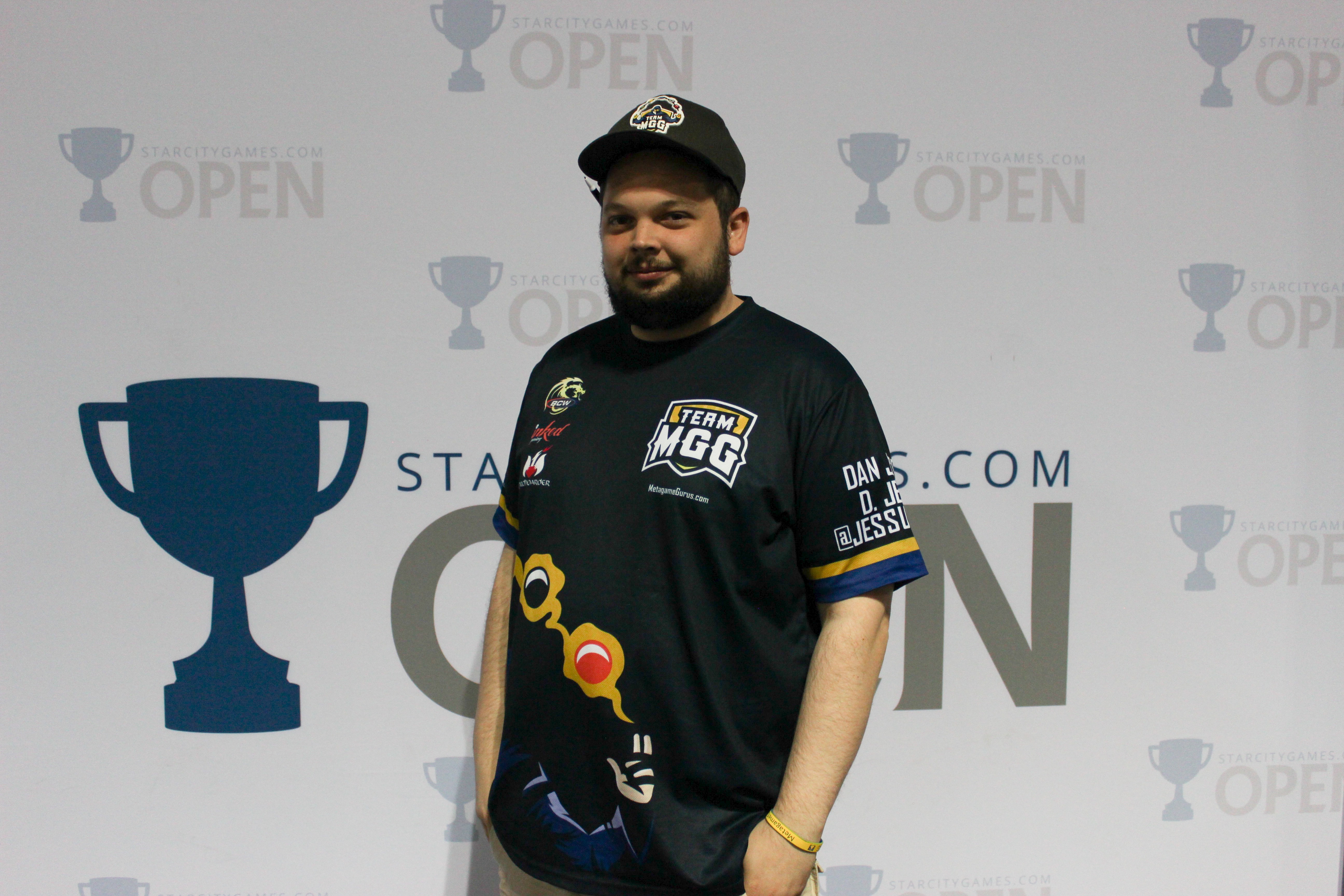 Dan Jessup
Dan Jessup has been on a tear with Grixis Death's Shadow since he and his brother started playing the deck. After Andrew Jessup's Top 8 at the Charlotte Open, Dan has made the Top 8 of the Roanoke Open, and the Team Constructed Open in Atlanta two weeks ago, playing in the Modern seat. Dan sleeved up the deck again here in Syracuse and worked his way to another Top 8, clinching his spot in the elimination rounds in Round 14, defeating Caleb Scherer on Storm. Once in the Top 8, Dan had to face down a tough matchup of Jeskai Control in the hands of Jonathan Rosum, a player on a hot streak of his own lately. The match went three games, but Dan couldn't outlast the true control deck. Check out Dan Jessup's Grixis Death's Shadow decklist here.
4. Daniel Duffee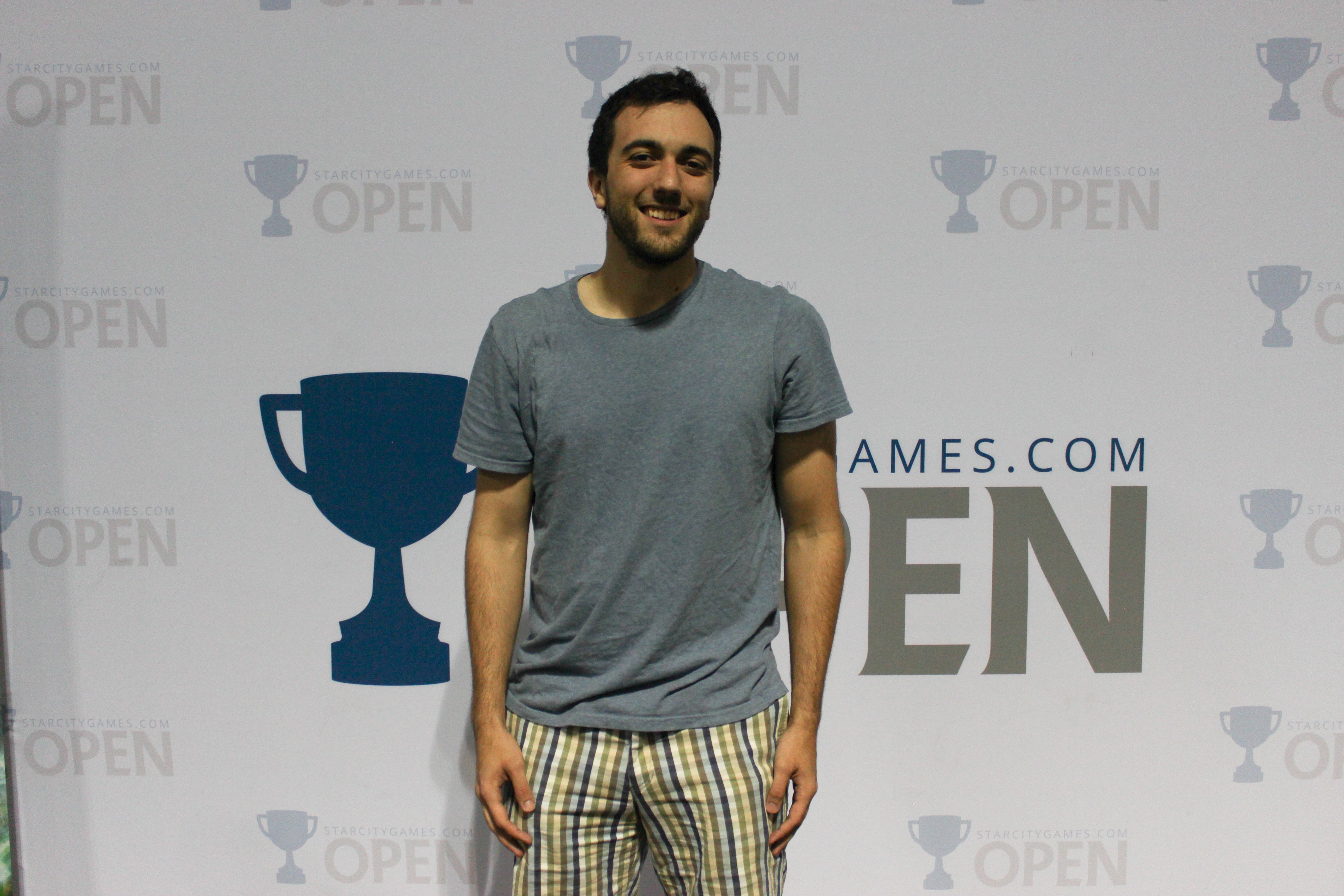 Daniel Duffee
Daniel Duffee had already locked up his Top 8 berth before his first loss, where he conceded to a friend in Round 14 to lock them both for Top 8. Duffee was one of four players in Day 2 playing Merfolk, but he outperformed them all, cruising his way to the No. 1 seed. Duffee didn't have any problems in the quarterfinals either, defeating Ryan Dunn on U/R Gifts Storm in two quick games thanks to the pressure and disruption of his fishy friends. Duffee got another strong pairing in the semifinals, this time against Jeff White on Eldrazi Tron, and he raced out to a quick win in Game 1. But White won Game 2 and a mulligan to three cards for Duffee in the decider was more than he could make up for, dropping his first actual match. Check out Duffee's Merfolk decklist here.
3. Jonathan Rosum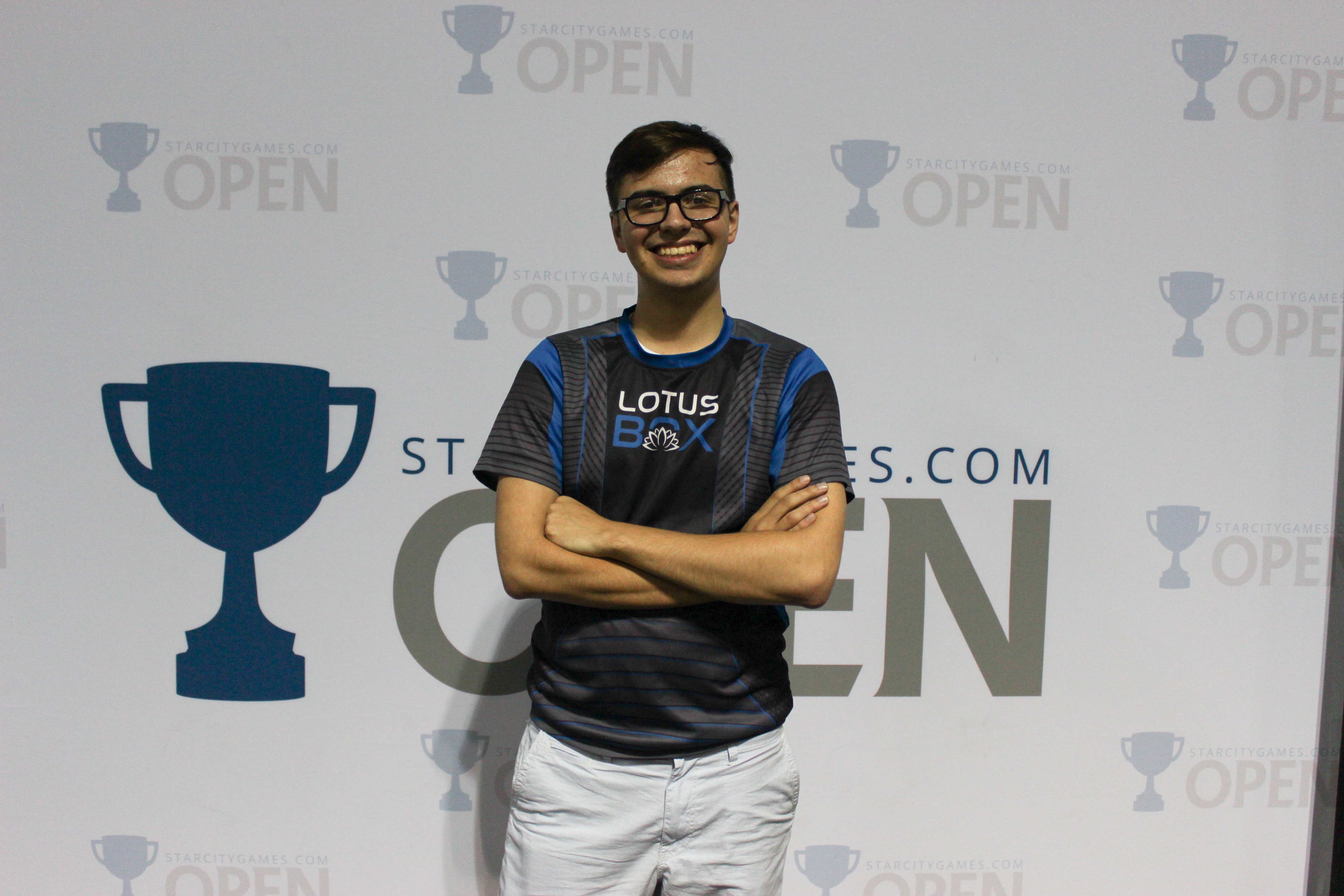 Jonathan Rosum
Jonathan Rosum made a name for himself a couple weeks back in the Cincinnati Standard Open, finishing in second place after not losing a match in the Swiss. This week, Rosum brought Jeskai Control to battle and started out strong, going 8-1 on Day 1. Rosum kept it going on Day 2, moving into his second straight individual Open Top 8 as the No. 3 seed. Rosum took down Dan Jessup in a tight three-game set in the quarterfinals to face Dan Musser on Eldrazi Tron in the semis. The matchup isn't great on the table, and Musser is no slouch when it comes to playing Eldrazi in Modern. Rosum fought hard, but couldn't overtake the mana advantage and powerful plays from Musser, falling in two games. Despite falling short of a trophy once again, Rosum overtook the Season Two points race, passing Jody Keith and Brian Coval. Check out Rosum's Jeskai Control decklist here.
2. Jeff White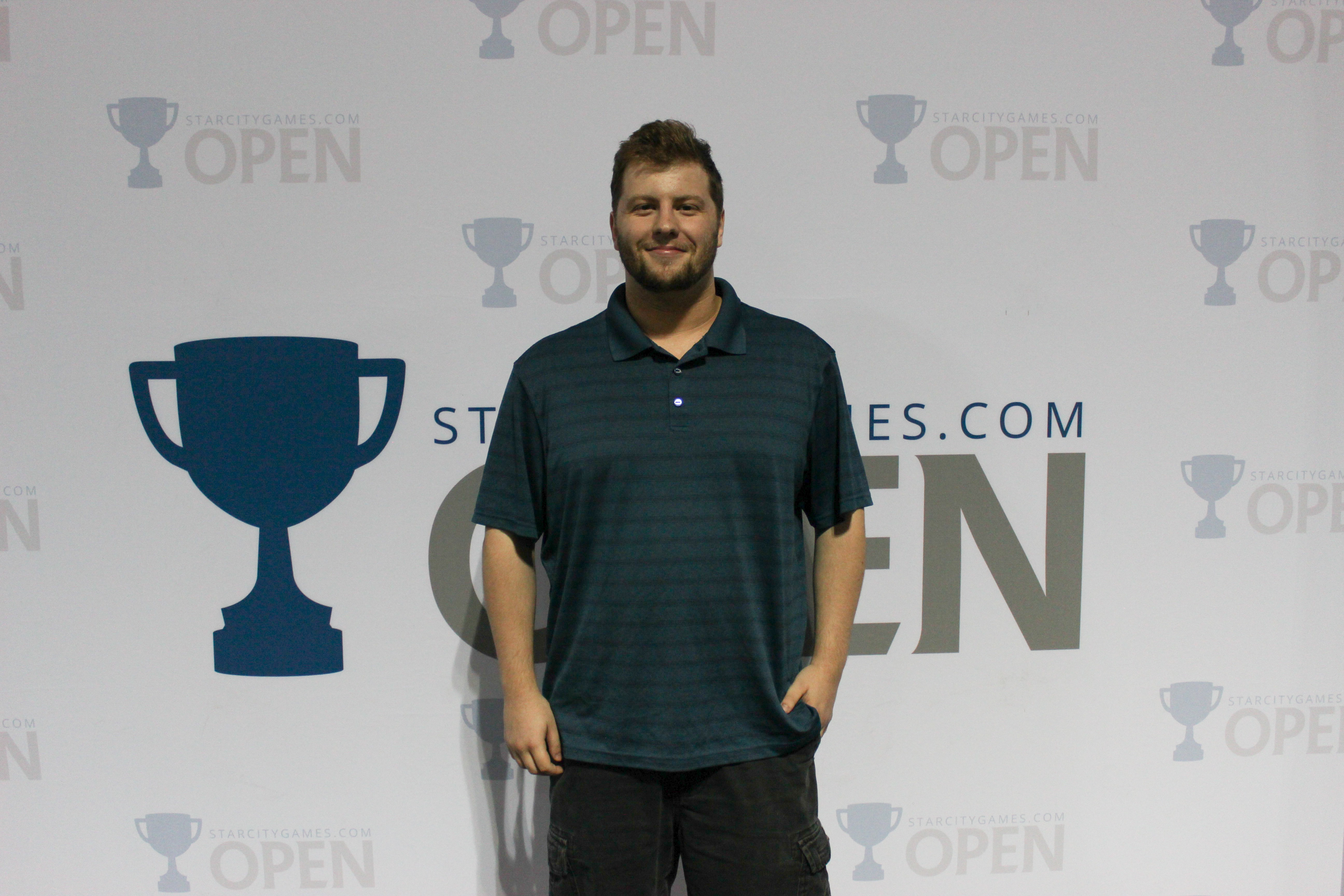 Jonathan Rosum
Jeff White flew under the radar this weekend in Syracuse, but he quietly took down player after player with his build of Eldrazi Tron. White earned his first Open Top 8 with the Tron/Eldrazi hybrid, preying on metagame staples like Death's Shadow along with midrange and control decks. White took a quick 2-0 victory over Affinity in the quarterfinals before becoming the only person to defeat Daniel Duffee on Merfolk. But White had a fearsome opponent waiting for him in the finals. White squared off with Dan Musser in an Eldrazi Tron mirror in the finals, but was the lower seed and on the draw. White couldn't deal with a Turn-2 Thought-Knot Seer from Musser, dropping to fast Game 1. A mistake in combat proved costly for White in Game 2, as Musser was able to clear a pesky Walking Ballista to open up his path to victory. While White came up a match short of the trophy, it was fine weekend for the first-time Top 8er. Check out White's Eldrazi Tron decklist here.
1. Dan Musser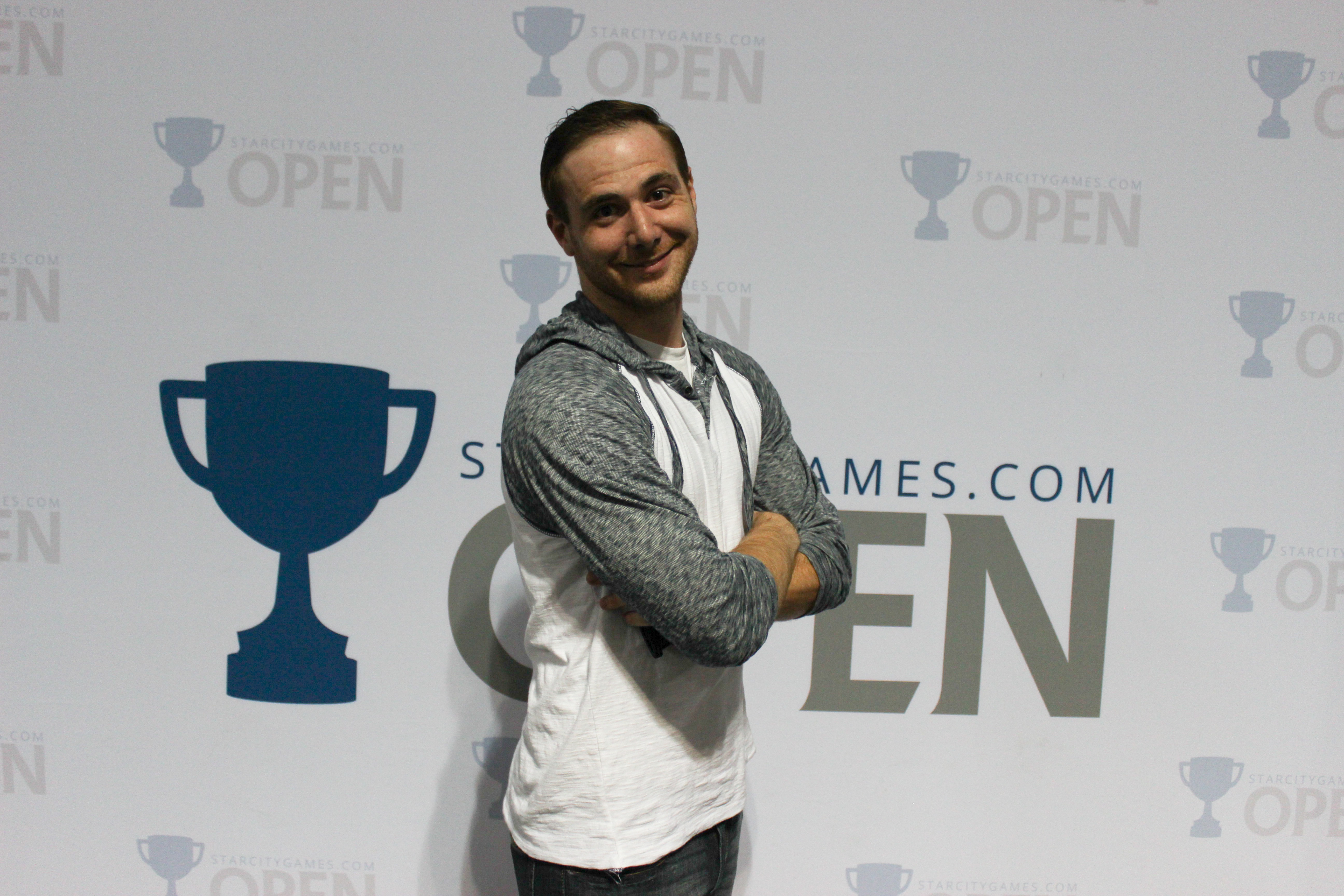 As his Top player profile reads, Dan Musser knows his way around a Thought-Knot Seer. Musser proved that's true by rolling to his second Open victory behind the wheel of Eldrazi Tron. Though Musser put up plenty of results with Bant Eldrazi in the past, he followed Todd Stevens' lead on the move to Eldrazi Tron and even replicated his success by taking down the Open a few weeks after Stevens did the same in Charlotte. Musser defeated Caleb Scherer on Storm in the quarterfinals and Jonathan Rosum on Jeskai Control in the semifinals, setting up the Eldrazi Tron mirror in the finals against Jeff White. Musser had the edge as the higher seed and used a Turn-2 Thought-Knot Seer into a Turn-3 Reality Smasher to take Game 1 in short order. Game 2 was more complicated, but Musser found the way to win his second trophy. Check out Musser's Eldrazi Tron decklist here.