Top 5 Players of the Weekend
5. Tyler Lutes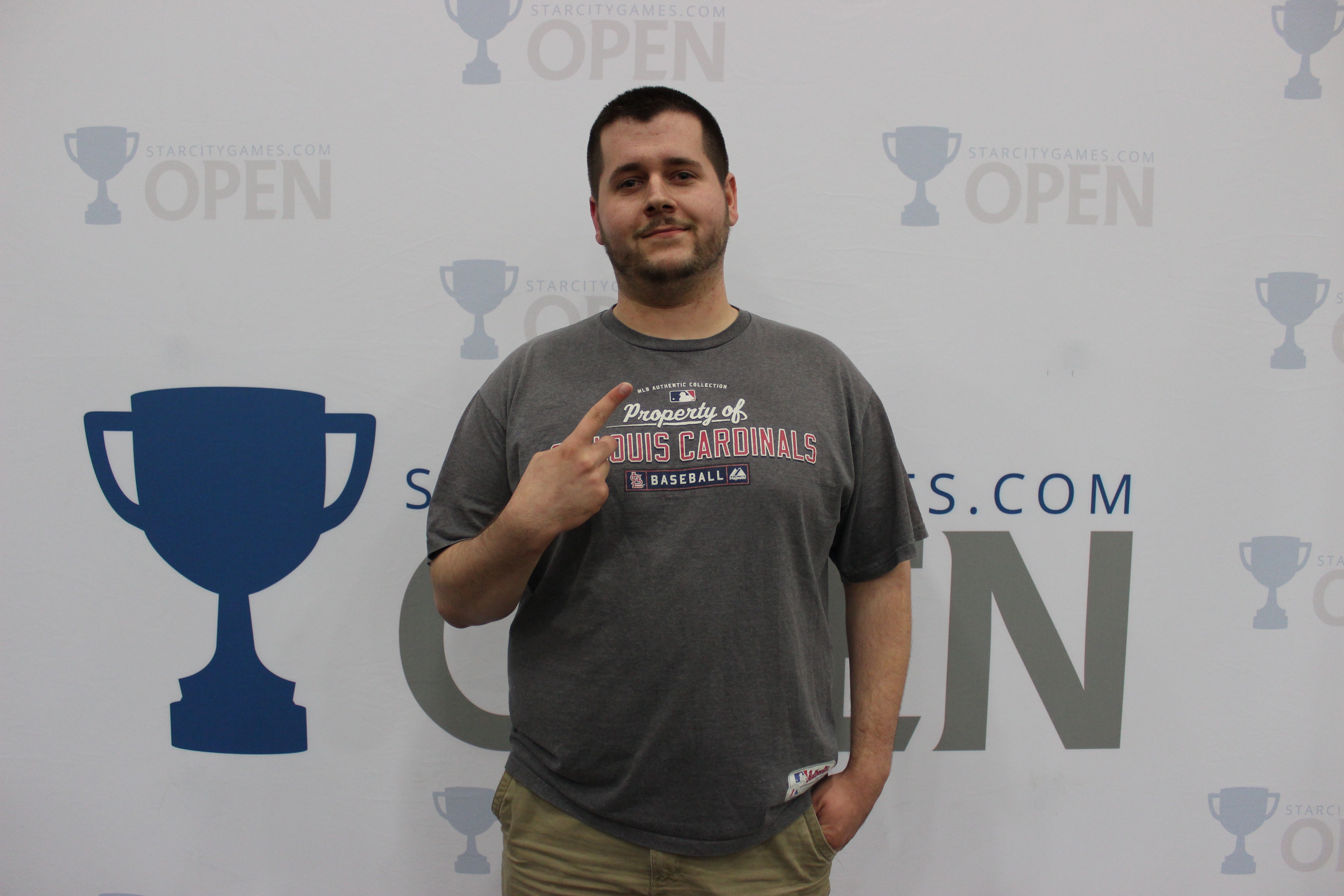 Tyler Lutes
One thing this weekend reminded us about the Modern format is that old powerhouse decks never die. Once dominant, classic Jund has taken a back seat in the format, but Tyler Lutes showed it hasn't gone away for good. Lutes, not only made the Top 8 as the No. 1 seed, but he started off 12-0, locking his spot in the elimination rounds before finishing the Swiss at 14-1. Lutes kept Junding in the quarterfinal, taking down Sam Schafer on Grixis Death's Shadow before falling to Brandon Dollaway on Jeskai Control in the semis. Check out Lutes' Jund decklist here.
4. Clay Spicklemire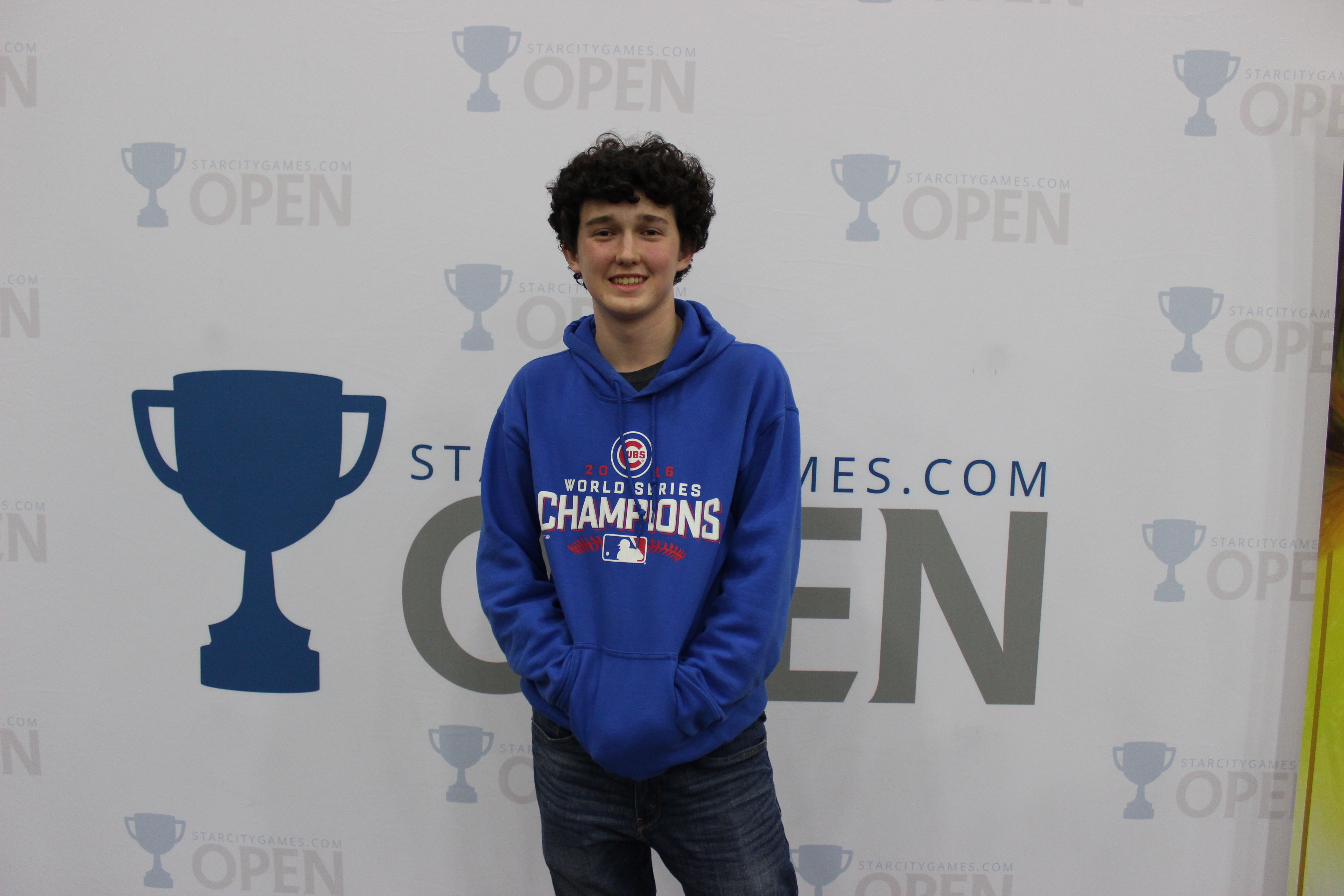 Clay Spicklemire
The last time the SCG Tour® hit Louisville, Clay Spicklemire and his team of Chris Andersen and Spencer Garnier won the Team Open. This week, Spicklemire looked to make it two-for-two in the Derby City. The former Grand Prix champion played Four-Color Death's Shadow in the Modern seat at the Team Open, but decided to go all five colors with the deck this weekend. Operating out of the Jund base colors, Spicklemire splashed blue for Stubborn Denial and white for Lingering Souls. The youngster cruised through the Swiss, but his run for a second Open trophy came to quick end in the quarterfinals, falling to Brandon Dollaway on Jeskai Control in two brief games. Check out Spicklemire's Five-Color Death's Shadow decklist here.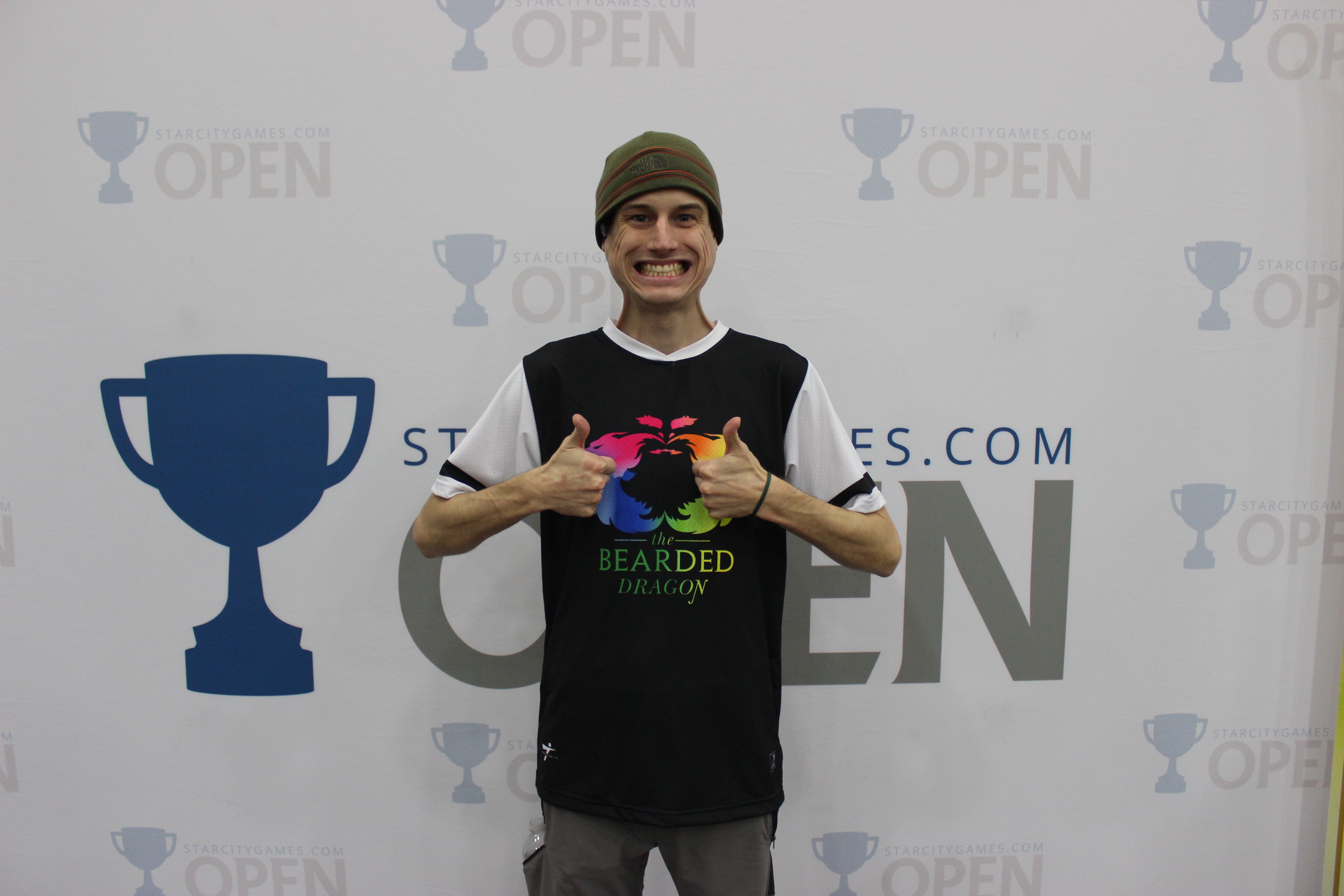 If Storm is playable in the format, you can bet Caleb Scherer is going to be playing it. Now that U/R Gifts Storm has come back to power, Scherer has been on the early adopters, endlessly tuning his list without a fetchland mana base. Scherer only took two losses in the Swiss, allowing him to intentionally draw with Tom Ross in Round 15 to secure his second Top 8 with the deck in three Modern Opens. Scherer's run came to an end in the quarterfinals, dropping his match against Harlan Firer on Jeskai Control. Scherer's build opts to go without Empty the Warrens in the main deck, along with many other specific choices, giving him the advantage in games where decklists are unknown. While Scherer doesn't run Remand, he is looking forward to play Opt thanks to its printing in Ixalan. Check out Scherer's U/R Gifts Storm decklist here.
2. Tom Ross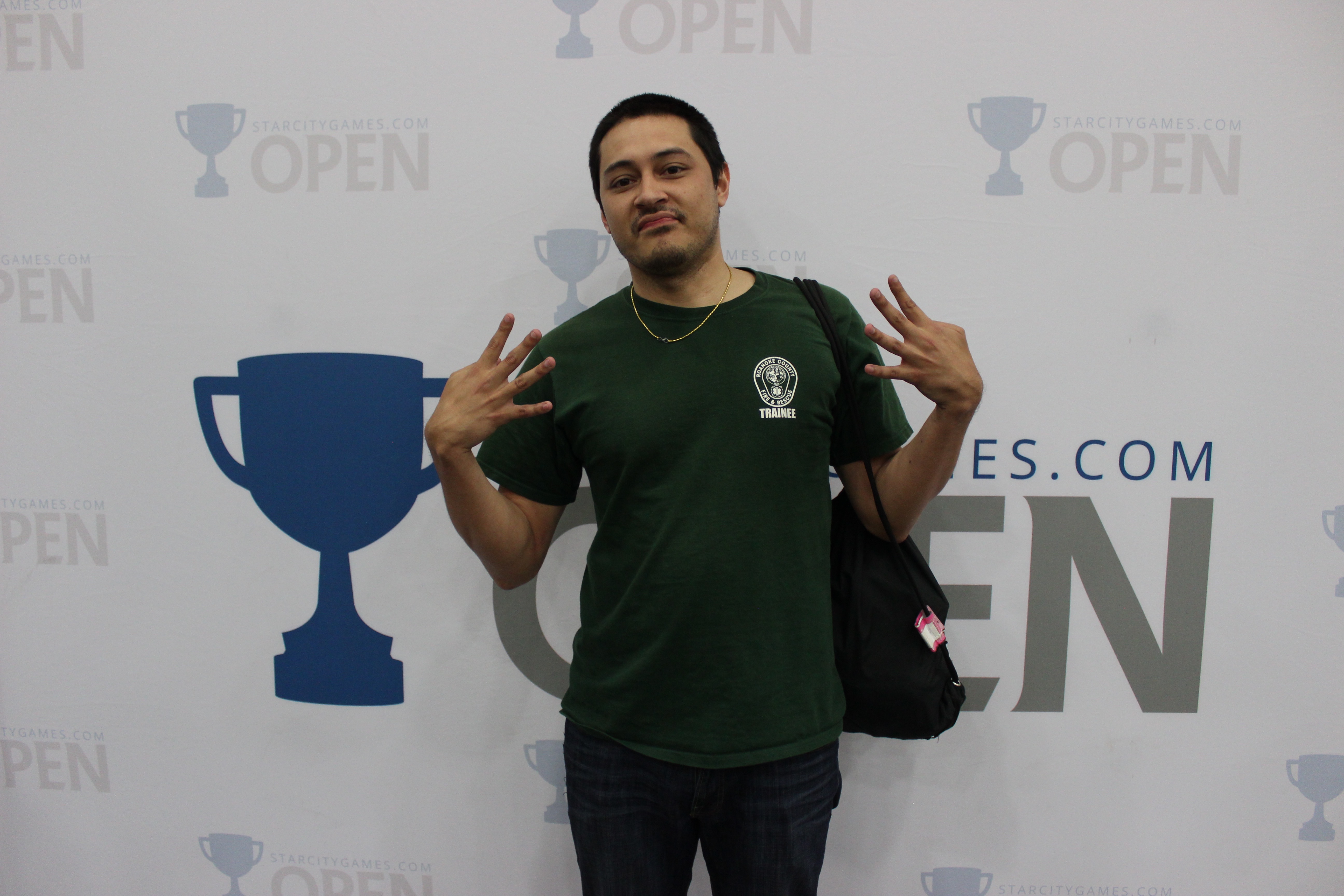 When it comes to Modern, Tom Ross plays whatever he feels like at the moment. For this weekend, the Boss went back to his pet deck, 8-Rack, harnessing the inspiration of Lex Luger and his signature finisher, the torture rack. Ross already had one Top-8 finish with the deck, but Ross updated his brew and had his sights set on a batter finish. The deck performed brilliantly for him on Day 1, going 8-1, allowing Ross to take a second loss on Sunday while still getting to breeze into the Top 8 as the No. 2 seed. Ironically, Ross wanted to lock up a high seed so that he could choose to draw first in his Top 8 matches. Ross took down Jared Hall on W/B Eldrazi Taxes in the quarterfinals before meeting back up with Harlan Firer in the semis. Ross beat Firer in the Swiss in a quick match, but the rematch went in the Jeskai Control player's favor. While Ross came up short on his seventh Open title, he promised that the rack will be back. Check out Ross' 8-Rack decklist here.
1. Harlan Firer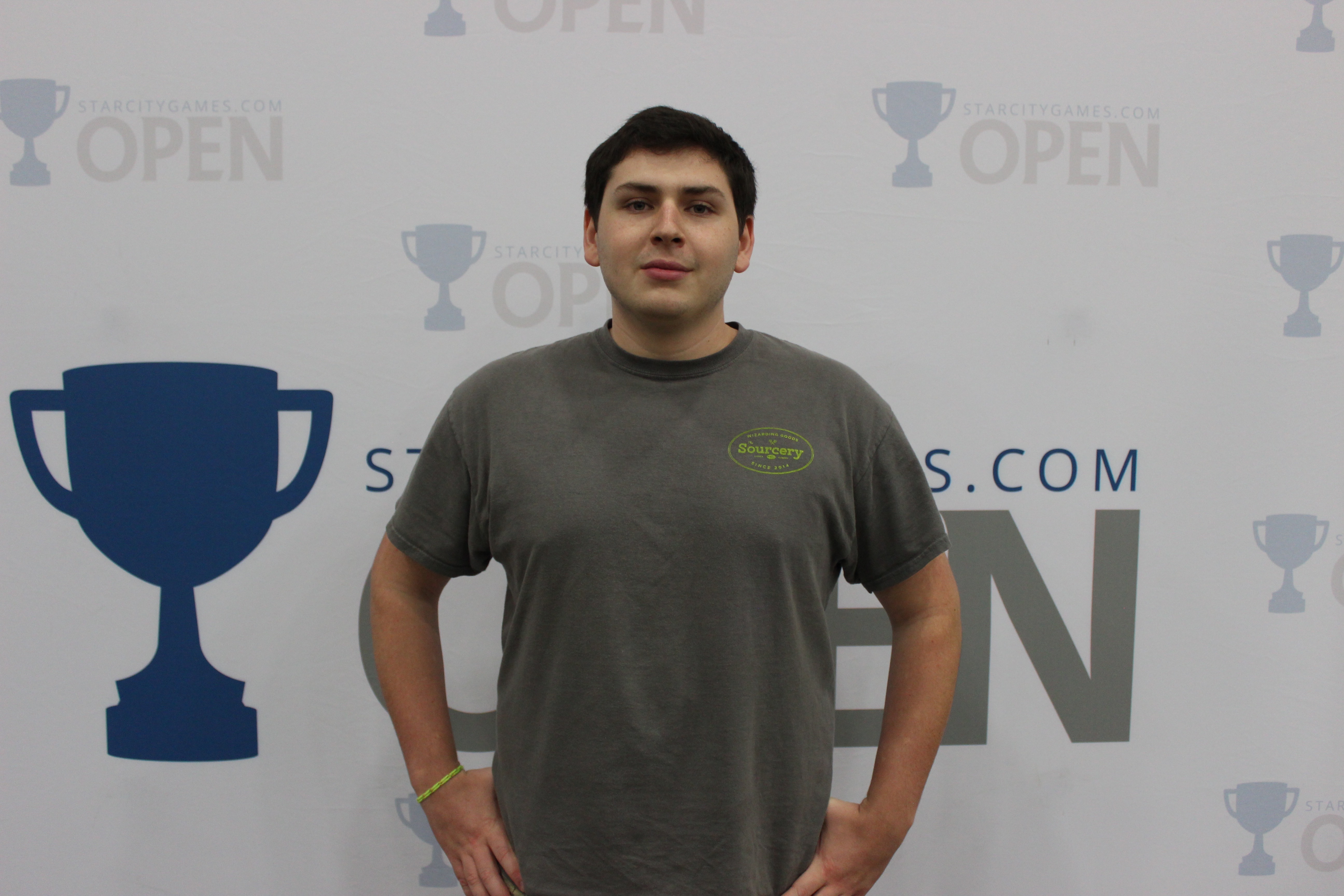 Harlan Firer
Harlan Firer has been playing Jeskai decks in Modern for months and influencing those around him to do the same. His friend, Jonathan Rosum, put up back-to-back Open Top 8s with the deck in Syracuse and Richmond, leaving Firer with the fire to outperform him for once. Firer was able to squeak into the Top 8 after a tough match in Round 15 against Scapeshift. Once in the Top 8, Firer didn't lose a game until the finals. Firer 2-0'd Caleb Scherer on Storm and Tom Ross on 8-Rack before squaring off in a Jeskai mirror in the finals against Brandon Dollaway. While Firer lost the long game of draw-go in Game 1, he landed early copies of Geist of Saint Traft in the following two games to earn his second Open trophy. Check out Firer's Jeskai Control decklist here.