Top 5 Players of the Weekend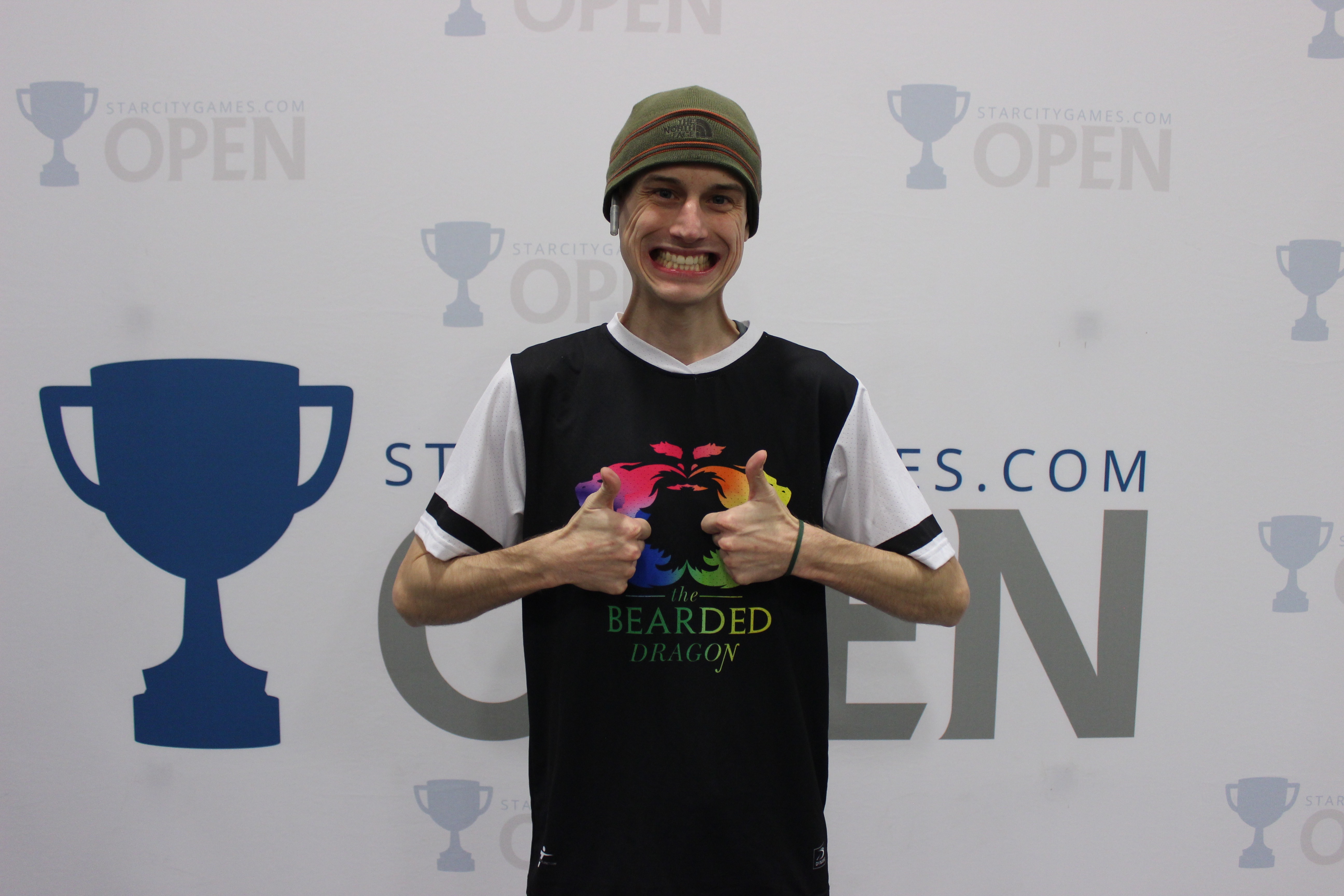 Another Legacy Open, another Top 8 for Caleb Scherer and his trusty Storm deck. Scherer put together a great run through the Swiss, counting to 10 for lethal copies of Tendrils of Agony time after time. His deck was well positioned on the weekend, taking care of multiple players on Lands and Four-Color Control with relative ease. Scherer was able to intentionally draw in Round 15 to enter the Top 8 as the No. 1 seed. Once there, Scherer faced Richard Cox on Colorless Eldrazi from the favorable position of being on the play. Despite the advantage, Scherer failed to find much action in Game 1 before falling to too many pieces of disruption in Game 2. While Scherer fell short of his first Open win, he showed that Storm is always a threat in his capable hands. Check out Scherer's Storm decklist here.
4. Richard Cox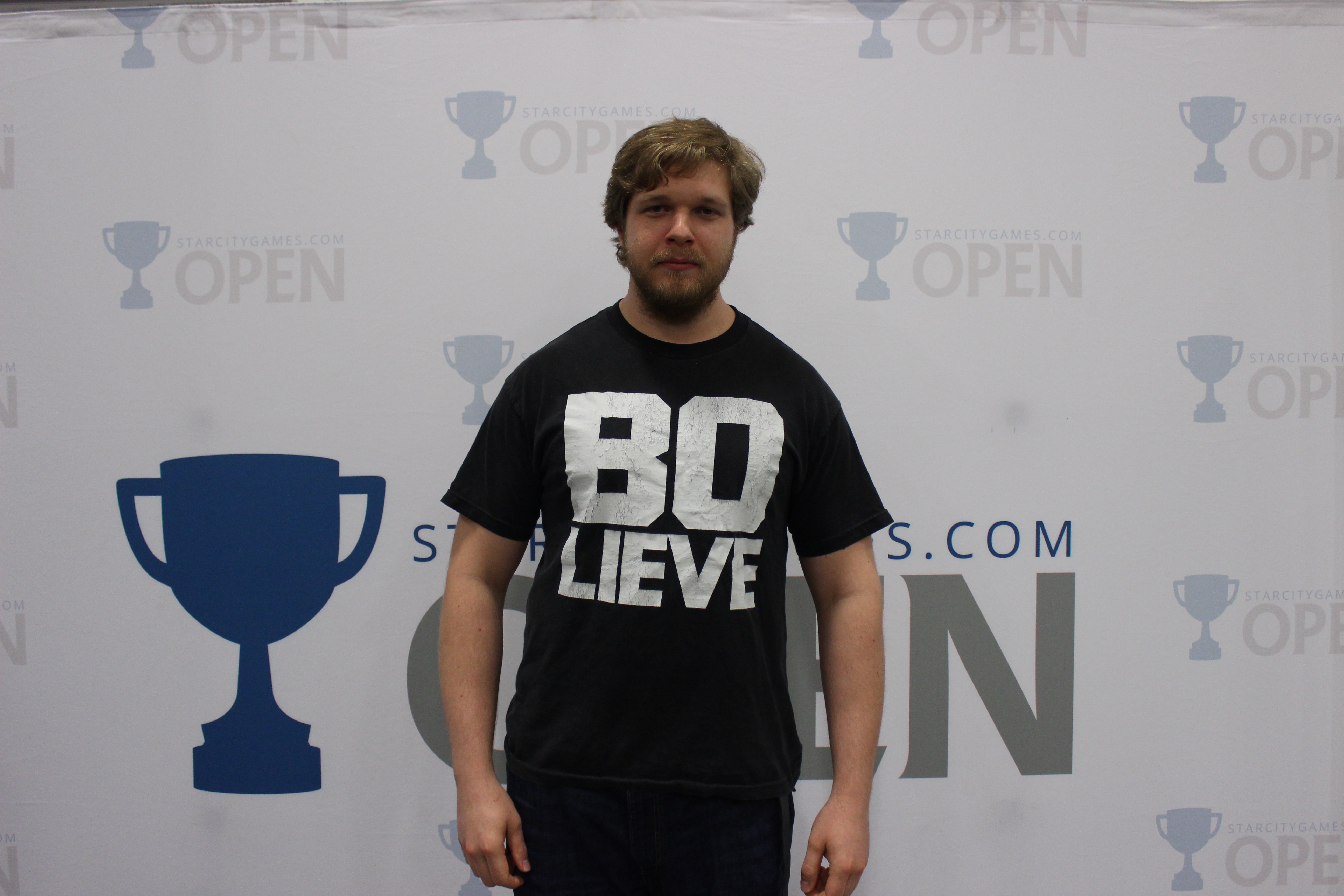 Richard Cox
The popularity of Chalice of the Void prison decks dipped this weekend in Washington, DC, but Richard Cox made sure one still got some time in the spotlight. Cox brought Colorless Eldrazi to the table and caught many players unprepared for the matchup after the rise of Four-Color Control and Leovold decks packed with one-mana spells. Cox even took down some tough matchups like Storm and Reanimator through his sideboard cards like Leyline of the Void and Thorn of Amethyst. Cox defeated Ross Merriam on Storm in Round 15 to make the Top 8 as the No. 8 seed, leaving him to play against Storm again, this time from Caleb Scherer. Cox made it through the quarters before finally falling to Jon Goss on Esper Deathblade in the semis. Check out Cox's Colorless Eldrazi decklist here.
3. Bob Huang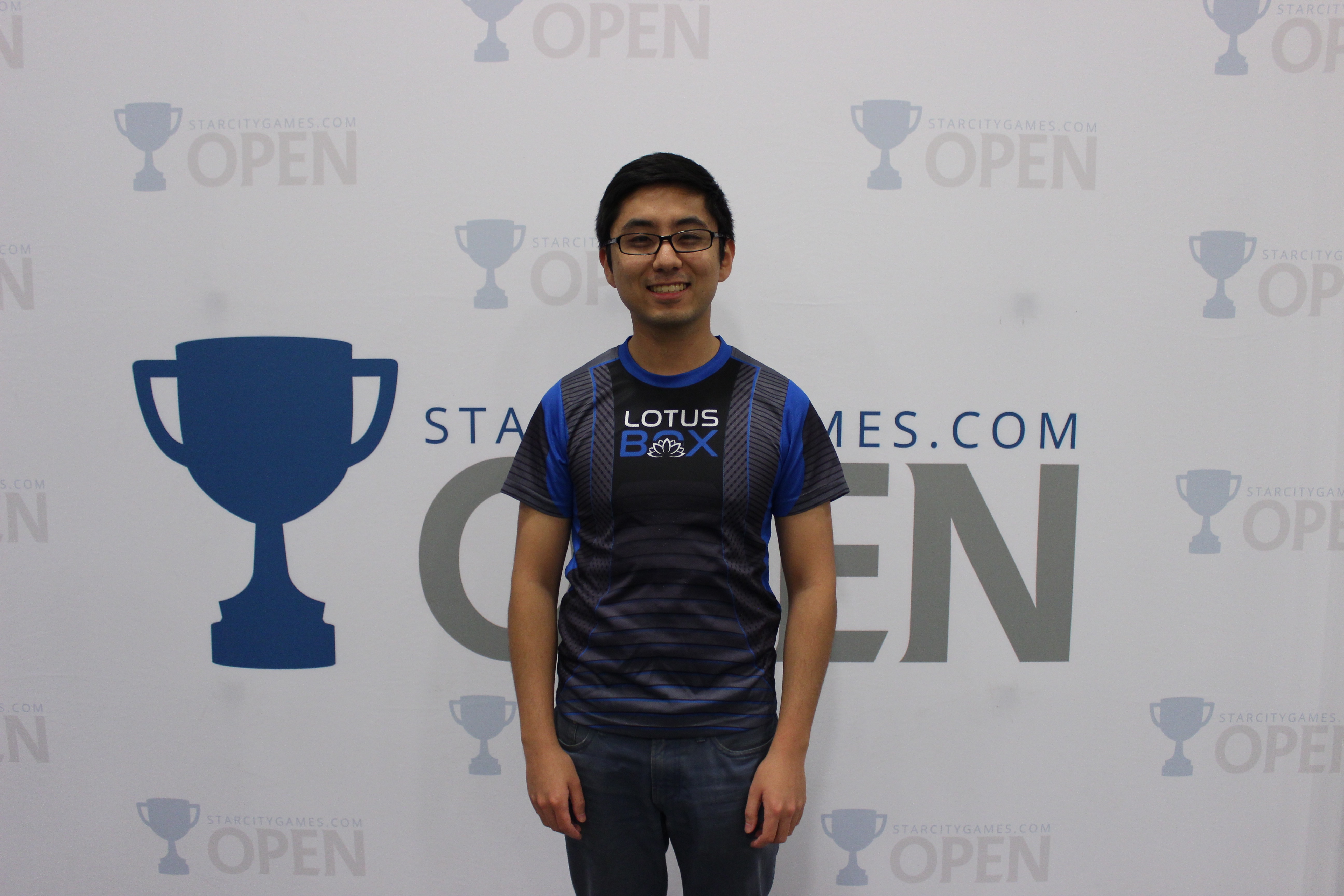 When it comes to Legacy, Bob Huang comes up as one of the masters of format. From putting Treasure Cruise on the map back in 2014 to continual success with the current iteration of Grixis Delver, Huang is always a threat at the top tables. Coming off a Top-4 finish at the Legacy World Championship last weekend in Pittsburgh, Huang ran back Grixis Delver once again. Huang earned in his spot in the Top 8 by defeating Steven Borakove on Sultai Delver in Round 15 to make the elimination rounds as the No. 6 seed. Huang took out Matt Kuranda on U/W Control in two quick games before matching up with Matt Vook on Punishing Abzan in the semis. Huang was looking to improve on his finish from last weekend, but couldn't get past Vook and his powerful Knights of the Reliquary, falling 0-2. Check out Huang's Grixis Delver decklist here.
2. Matt Vook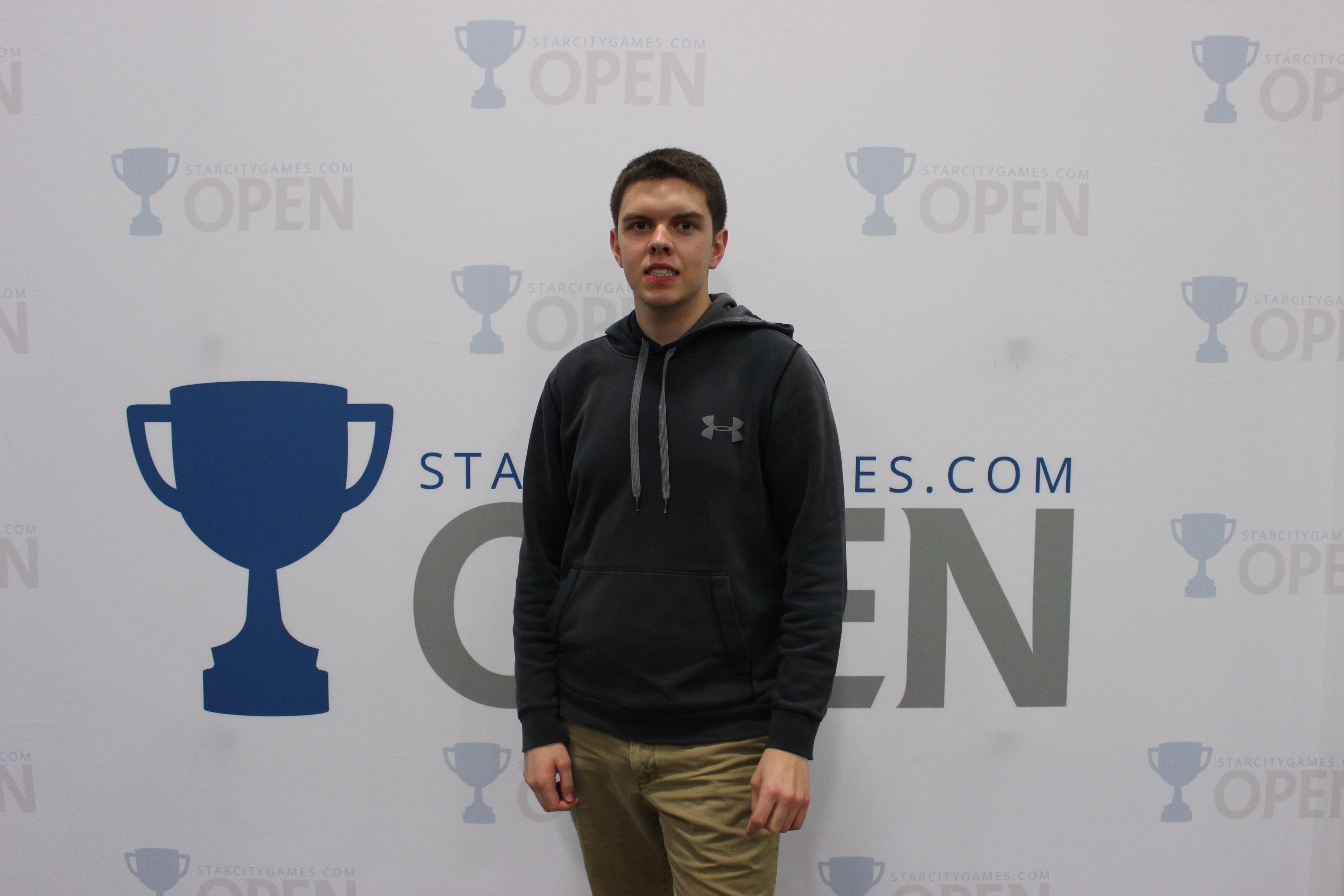 Matt Vook
Life from the Loam strategies were big this weekend with Lands and Punishing Abzan combining for 13 of the 123 decks in Day 2, and Vook was one of the four players on the ladder. Vook had a great run through the Swiss, IDing into the Top 8 as the No. 7 seed, setting up his quarterfinal match against Ryan Lesko on Temur Delver. Vook did was deck does, locking his opponent out of one-mana spells before taking over the game with Knight of the Reliquary. Winning the quarters in three games, Vook went on to beat Bob Huang on Grixis Delver in two decisive games. Vook had to face Jon Goss in the finals and his Esper Deathblade deck, packing plenty of copies of Leovold, Emissary of Trest. Vook was in both games, but could never fully take over in either, eventually losing in two lengthy games. Check out Vook's Punishing Abzan decklist here.
1. Jon Goss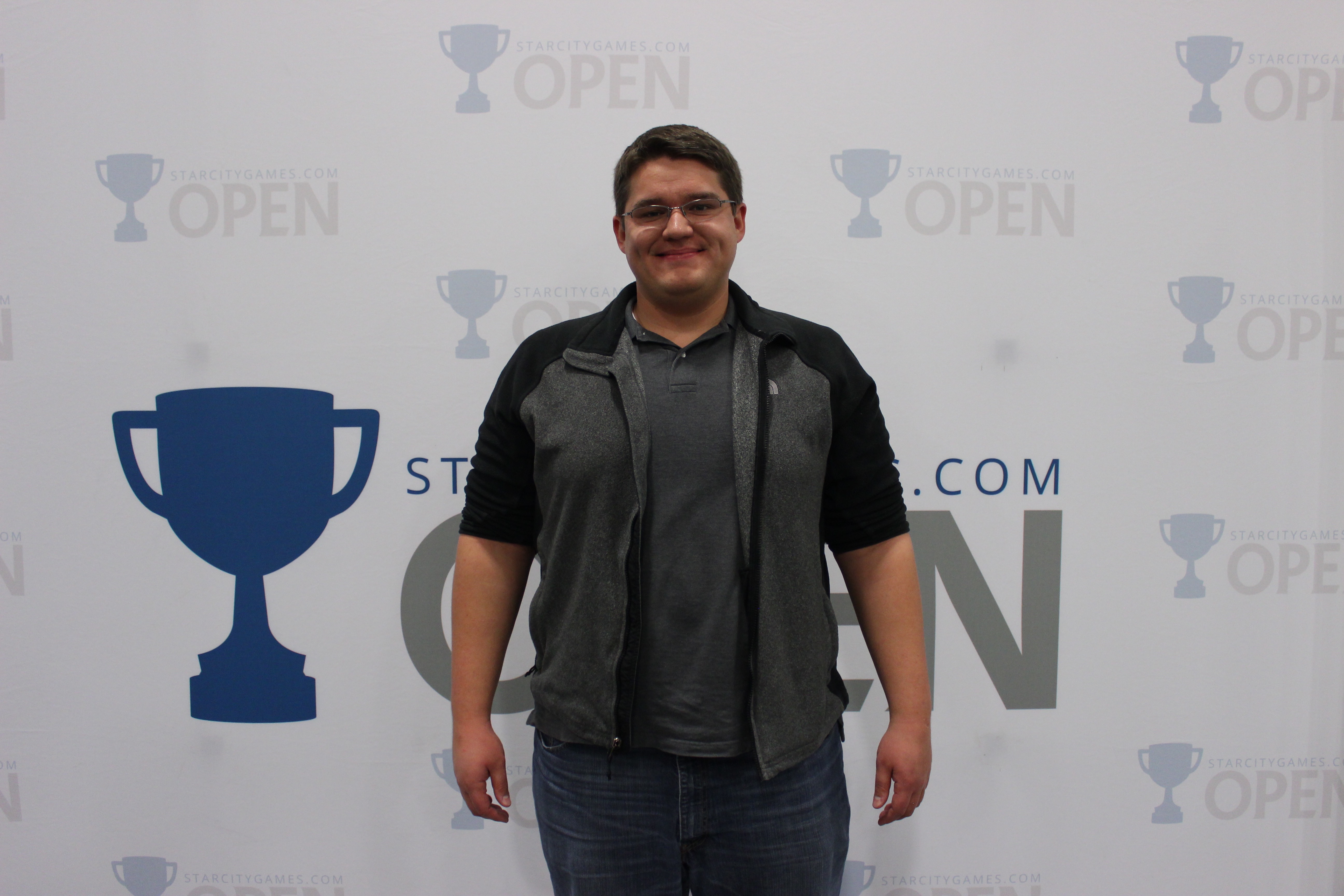 Jon Goss
While Leovold might be the name of the game in blue midrange decks right now, Jon Goss showed the true power of Stoneforge Mystic, equipment, and True-Name Nemesis. Of course, Goss had three copies of Leovold himself, using all the tools of the blue stew decks to come out on top. Jon Goss had to beat Todd Stevens on Punishing Abzan in Round 15 to make Top 8 as the No. 5 seed. In the Top 8, Goss took down Ben Nikolich on Grixis Delver in two quick games before defeating Richard Cox on Colorless Eldrazi in the semis in three one-sided games. Once in the finals, Goss faced Matt Vook, one of the players to beat him earlier in the Swiss. Goss was familiar with the Punishing Abzan matchup and leveraged being on the play in Game 1 to squeak out a tight game. In Game 2, Goss' sideboard cards showed up and led to a top deck war where he came out on top, including a moment where he ripped Council's Judgement to deal with a Knight of the Reliquary before getting taken off white mana completely. Check out Goss' Esper Deathblade decklist here.