The day I don't pick this submission is the day I should be hanging up the keyboard and calling it quits. Last time something like this crossed my inbox we had a hippo-and-elephant party; this time we have his-and-her duel decks to build with on a budget. Nothing says exercise quite like working on a shoestrings budget for people who've never seen ANY cards I might be suggesting before but we'll try and find a way to make it interesting and fun without having to resort to major spending.
It wasn't really easy to work on some of the subthemes going on in these decks—what can I say I guess I have a tactical incompetence when it comes to working with life gain in a deck from a strategic standpoint—but that doesn't mean tweaks and changes aren't there to be made and interesting cards cannot be introduced. We even have some new toys to play with now that M13 is here; I may not really know how to pack in life gain but I'm willing to play a card that says "gain X life" if it also says y'know "draw X cards" right next to it as Disciple of Bolas so clearly does.
It also seemed more important to balance the decks against a general field of players than specifically to tune them against each other though it doesn't hurt to pick a few specific jabs just because they'd land so well on the other one. Your request was that I do both but I had to prioritize one over another] and thus aimed more at being able to play with other decks than just picking cards that are awesome against the known nemesis. (Aether Snap here's looking at you!)
And unfortunately I had to get rid of your meddling kids. They're getting married; pretend they just have suspend now...
Mana Base
Building these up by sections we'll start with the mana base. It's hard building a serviceable mana base on a budget as your "13 Forests" attested—price is a major issue after all and mana bases consume cost like no other if you let them. You have more than a few tricks available however to fix that at low price though of course the Kaalia deck would be better with two Zendikar fetchlands than it is with just the one as a matter of course. Building effectiveness without breaking the bank is the focus here for both of them.
HIS
40 lands is too many for a deck that has spells and creatures that are supplementing the number of lands you have in play so we're going to free a slot up by shaving the land count down to 39 and get to add something fun in later just for starters. Working on the mana base I started by cutting out the things I didn't think were helping then completing the cycles that weren't completely filled out yet in order to start building up your colored mana access at prices you already consider tolerable. After that I started listing new cycles of cards I thought you should have but didn't and budgeted out of the basic lands accordingly.
Subtractions: 6x Forest 2x Island 1x Plains; Llanowar Reborn Rustic Clachan
Llanowar Reborn and Rustic Clachan were both clearly trying to supplement the "help the +1/+1 counters work!" theme but neither does it terribly effectively and there's a super cheap land you can add that does so much more effectively given how your deck is currently built so we're going to segue over to it instead.
Additions:
Oran-Rief the Vastwood – A large chunk of your creatures are green so this is a creature pump ability you can use turn after turn at a very low price getting counters on to more than one creature (even if it's not 'free' to do so as Llanowar Reborn is).
Alchemist's Refuge – I love Winding Canyons but the blue/green version is strictly better if you can play it because of your color identity and also happens to be way cheaper too; I think I've singlehandedly raised the price of Winding Canyons by nattering on about it constantly but if you get to choose between a forty-cent card and a six-dollar card the math is pretty obvious.
Skycloud Expanse Sungrass Prairie – Cheap and highly effective dual lands especially good for the player building multicolor decks on a budget. A lot of players look down their noses at this cycle of lands as if they're 'too good' for them but personally I love them and will reach for them pretty much wherever possible. I've played all five in a deck before and been happy to do so and thus I say nay to the naysayers.
Grasslands Flood Plain – For those without access to serious dual lands this cycle is pretty awesome; we played them in 60-card decks and liked it for the record so it's not like they are 'just' a budget issue. They're good little lands.
Yavimaya Coast – Cycle completion; Adarkar Wastes and Brushlands were both here so the price point is right and the pain taken seems negligible that we can complete the cycle.
Simic Growth Chamber Selesnya Sanctuary – Cycle completion; I also think the bouncelands are the best thing you get out of playing tricolor decks as you actually get access to enough of them that you can realistically expect to see one a game out of your draw without being horribly skewed as to how statistics works and they're absolutely amazing at helping get a little extra something for basically nothing.
Stirring Wildwood – Added because another dual land is good... and because it can help put a little bit of stabilizing weight against the Kaalia deck in a head-to-head fight. In a vacuum respecting neither price nor likely opponent I would pick Celestial Colonnade before picking the Wildwood if I were to include just one but given the context of having to be able to put a blocker in the way of the derby girl blocker herself there are worse things to have than an on-curve possibility that Kaalia has to respect.
HERS
Some more interesting flourishes appear here because Kaalia benefits very clearly from building in some added functionality not just fleshing out the mana to work better by reaching for dual-land cycles. Kaalia likes to attack as often as possible which includes 'as soon as possible' as well and likewise has a preference for not getting blocked if she doesn't have to be. There is a land for each of these aspects to help out with so we'll add them as well.
Subtractions: 3x Plains 2x Swamp 1x Mountain; Secluded Steppe Barren Moor Forgotten Cave Tainted Field Ancient Ziggurat
Cycling lands aren't really helping to regulate your draw and with the pressing need to absolutely have four mana on turn 4 (and all three colors besides) we really have to pay attention to the number of lands coming into play tapped. There are enough expensive spells in the deck that Ancient Ziggurat has an unacceptable limitation and Tainted Field doesn't have quite enough basics to be an actual and effective dual land enough of the time so we will be shaving that particular cycle back rather than completing it. After that well we shave basics and replace them with things that help get more than one color of mana which presumably will help with that Kaalia on time issue.
Additions:
Shizo Death's Storehouse – Kaalia likes attacking unblocked and having fear (thankfully not intimidate—that's not an upgrade on a tricolored creature!) will help get her through unblocked so that she gets to attack another day. Kaalia really snowballs when the first attack isn't all you'll get out of her and this particular land has been helping commanders get through unblocked since they were still called generals (...and had to walk uphill in the snow both ways without shoes on... Gone are the halcyon days of yore!).
Slayers' Stronghold – A power boost is great for such a small-offense commander like Kaalia who has to connect successfully eleven times in order to finish off an opponent from infinite life or some such difficult contrivance where commander damage is required. More importantly however it adds haste as a tactical option and does so much more reliably than Anger would in a deck with so few Mountains and no real ways to discard it beneficially or even at-will.
Battlefield Forge Caves of Koilos – Cycle completion. Again they're clearly at the right price point by your inclusion in the other deck (and of Sulfurous Springs in this one) so we'll complete the cycle and reap the benefits of improved colored mana access.
Vivid Crag – Cycle completion. Vivids are where you want to be with this deck to have your colors on time so we're just adding the third.
Rocky Tar Pit – A good enough trick in the deck above; still a good trick in this one. We do have to note the bias for finding red or black but not white in this deck which is why we still have more basic Plains than any other basic land type even though we also cut most heavily into the Plains count. Unfortunately since we're an enemy wedge we only get access to the one but an improvement is still an improvement.
Shadowblood Ridge – As in the above deck Odyssey filter lands are high-quality color-fixing at a very low price and it is this mix of effectiveness and price point we're aiming to rely on so we do so here as well.
Jund Panorama Grixis Panorama – Effectively able to serve as red or black as needed while still coming into play untapped and thus not being a hindrance if they're your fourth land for casting Kaalia on time. The more I play with Panoramas in this format the more attached I get to them; they're excellent even when they aren't perfect fits. Unfortunately there's nothing tricksy you can do with them here but we knew when you said 'budget' that I was not going to be able to say 'Crucible of Worlds.'
Naya Panorama Esper Panorama – Each serves as an enemy-colored Panorama fetchland with one as R/W and the other as W/B. If the allied-color spread was worth including presumably the enemy-colored spread is even more important because it's significantly easier to make allied mana than enemy-colored mana on a short budget. Just because it can get an Island or a Forest doesn't mean it has any conflicts with your commander's color identities a cute fact which we will leverage.
Artifacts
We move next to the artifacts for very mild adjustments. For hers I mostly questioned Marble Diamond because everything else made sense. The equipment was selected to keep Kaalia safe from removal spells and more cards mixing in the life gain pool by letting you convert some to card drawing as well when you're running on all cylinders. Marble Diamond didn't even make as much sense as a Signet would have but it seemed to me the desire would mostly be for a mana source that can provide all three colors if possible while still being potentially a turn 2 accelerant that can lead to a turn 3 Kaalia. Knowing just one card that meets that requirement on anything close to a budget or any certainty the replacement for Marble Diamond is Wayfarer's Bauble.
For his one of the cards is going to be swapped for a card of a different type that accomplishes that goal more effectively and thus Power Conduit is cut in order to move in a creature that is better at the job it is currently providing access to. The other two cuts are coming from having a look at what the deck is trying to do and how effective it is at that job. Darksteel Ingot doesn't really fit the deck which is looking for less acceleration just in general concept than it currently has because it seems to be filling out at the five- and six-mana mark. With very little requiring us to get to that point Lightning Greaves is here as a 'good stuff' card. Sure it's efficient and can help keep removal off your commander so he can safely regenerate other creatures as needed but even under that design you'd rather have Swiftfoot Boots so he had hexproof not shroud and thus could still regenerate himself if needed. I ended up selecting a different card altogether to meet the need you were selecting a card for since I found a card that might serve you better.
Adding back in the two slots I felt Cauldron of Souls would be a very good addition to the deck given its focus on +1/+1 counters—it could potentially provide considerable levels of protection to your team and not just once thanks to the trick by which plus and minus counters negate each other. Since you're focusing on keeping the camp running observe the campground rule: leave it better than you found it. Sure that means jam some more +1/+1 counters on everyone...but it also comes with the requirement that everything still be there which only Cauldron of Souls can truly provide some security for here. The last card is an odd one in that it's been on my mind looking for a home for some time and here you are looking for the same needs...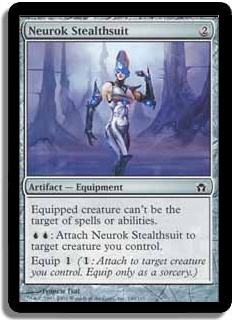 Regenerating the team is good but doesn't prevent removal spells like Path to Exile from our lady fair. It also provides shroud but this is less problematic given that it has the option to jump off at instant speed which should not leave the commander stranded without the ability to regenerate himself as needed. It jumps around providing the necessary level of untargetability at instant speed sure to frustrate the opponents in ways that Lightning Greaves never has.
Spells
Next we move to the spells and I'll start by pulling out the ones that don't fit.
Her Subtractions
Boon Reflection – Life gain is fine if that's what you want to focus on but doubling your life gain is not really worth a card all by itself. (This is not so much of a 'cut' as a 'move to a new card' so this is not really me being unnecessarily harsh—just so happens there's a more efficient thing that does this now since it provides this bonus and potentially starts the life gain party itself.)
Tainted Sigil – This one's intended to be raw life gain in a fairly massive quantity but at that job it does not excel as much as another card that works continuously might. You can get this effect as a permanent effect rather than a single use benefit so that card is reached for instead.
Sanguine Bond – Life gain as means to kill people is good but much more importantly two-card combos are bad. While you don't have the other half of the combo letting this trigger into an unending cycle the first time any life total changes happen at all your opponents don't know that and the other card would be very reasonable for you to be playing from their perspective. From that perspective this isn't going to pull its weight so much as it is going to get you targeted for death more often than can ever make sense making it a card to be cut.
Worthy Cause – If this was an effect that was truly wanted for the deck it could have it for free in Miren the Moaning Well. It didn't seem like it really fit so I just cut it instead.
Soul Snare – Highly restricted removal is highly restrictive; another removal spell would be ideal instead.
Hallow – This in the context of the other deck literally does nothing. In the context of the broader Commander environment it's efficient damage prevention but the restriction to only work on spells is troublesome since you can't burn it to prevent a lethal attack...too much restriction even if it is incredibly powerful and potent life gain. Shadowbane might be better at this job; the life gain is conditional on the card being black but at least it always does the damage prevention job. Ultimately I opted for a different class of spell.
His Subtractions
Soul Snare – Cut for the same reason...too tight of a restriction on it for me to truly appreciate it as a removal spell; it simply offers too much play around it.
Training Grounds – Clearly you included this just for the name as it doesn't do too much in the deck. I've hunted up a few names of interest instead that actually intersect with the deck and what it's trying to do. Hopefully you'll approve with the blended mix of theme and flavor.
Rampant Growth – Included sort of as a good stuff addition because it's not really accelerating you anywhere you need to be; since you don't need to get there I questioned its inclusion and ultimately decided it deserves cutting.
Skyshroud Claim – Ramping to where? Without someplace to be accelerants don't do much so this one gets cut too. Kodama's Reach and Cultivate hit the sweet spot of color-fixing and card advantage and thus are just right but this one doesn't. Hint: the only reason I didn't cut Sakura-Tribe Elder is because you don't have a camp without having tribe elders... It only gets a pass because it's on-theme!
Wild Pair – I do not think this card works quite as you envision with the 0/0 creatures that have +1/+1 counter themes. Wild Pair counts their power and toughness after the counters but when looking for them in the library these happen to be invisible so it simply isn't going to work as hard as it was envisioned.
Adding back in one of her cuts became a creature so we're looking at five additions each.
Her Five
1. Exquisite Blood – Why gain life at the misfortune of your enemies only the once when you can do so consistently instead? Admittedly this is the other half of the combo that's been cut by taking out Sanguine Bond but you're playing the one that doesn't impact the opponent's life total and thus the 'freak out' factor should be a lot lower. This is Tainted Sigil as a constant effect and presumably way more awesome for your life gaining goals.
2. Day of Judgment – The deck wants to have a bit more ability to catch up from behind though it's true that Kaalia tries to be ahead instead of behind with her mana-cheaty ability to deploy fatties like it's nothing. That this one allows regeneration instead of being Wrath of God is an intentional point of interaction between the two decks; Wrath of God is at this point only a little more spendy just another dollar or so and is clearly a bit better at making sure nothing's still on the table: no Thruns no nothing. In this instance we want to build up a capability but leave interaction between Kaalia and Ragnar especially since Kaalia was ahead in the head-to-head game.
3. Murder – How simple is this new card? Point. Kill. Done. One of my favorite new cards for Commander out of M13 since you want removal without restrictions and price is not really a considerable option so that it has jumped the Terror / Doom Blade / Go for the Throat / Victim of Night questions entirely by adding a mana and saying 'just DIE ALREADY!' is well worth it. And hey it's a good name.
4. Snuff Out – If you're going to have targeting restrictions it'd also help if you'd be able to save some mana once in a while. Even more so than spending two mana for Doom Blade I'd rather have the option to spend zero. Interactivity while still doing your own thing is key and free spells rock at that. Snuff Out provides the ability to do your own thing and access a resource you're already good at recovering instead of spending mana to do so while still being a cheap and affordable card. I find I reach for Slaughter Pact for this role instead in other decks but that is not exactly on the affordable budget card list.
5. Magmaquake - Another new card from M13 being given a shot Magmaquake has the benefit of being an instant (like Starstorm the first card I reached for...) which doesn't kill your Commander while you're at it (...thus better than Starstorm) and has additional benefits as well in that it can play planeswalker control duty. If by 'control' I mean 'murder' as above was noted to be the proper interaction of this sort you were looking for.
His Five
1. Day of Judgment – Kaalia can get too much going on too fast sometimes so you want something beyond a cheap pinpoint removal spell; you want to be able to say 'no too much' start over and move on. In this case yes it's amusing that both decks want the same card since one would presume in the context between the two decks it would only be 'right' for one of them to have facing off against each other but Kaalia didn't want it in context of the Ragnar deck while Ragnar definitely wants it in context of the Kaalia deck.
2. Strength of the Tajuru – Playing with your counter theme on steroids Strength of the Tajuru lets you do a lot of sharing and can even be the lethal nudge that ends the game with just a few creatures to work with on the table.
3. Steady Progress – Picked for the intersection between theme and flavor camp counselors have to watch for steady progress right? And proliferate is very on-theme for the deck meaning this will always draw you a card and give you quite a few extra benefits as well presumably pumping your entire team since so many of your creatures have graft and can share with the ones that don't.
4. Lurking Predators – Both on-theme (you have to protect the kids from...Lurking Predators!) and of considerable power to add to the deck this does help bring a lot of creatures into play for you in a way Wild Pair wasn't going to be able to. It's also a clear 'good stuff' addition but I don't hold that as a sin against it—it does what you wanted a card in this slot to do just unlike Wild Pair it actually does it.
5. Elephant Grass – I normally shy away from the defensive turtle-y cards that protect you with some incomplete coverage and thus presumably point the opponent elsewhere by matter of inconvenience. If that was all I wanted to do Propaganda or its white twin Ghostly Prison would serve more adequately in that you pay a bit more up front but never have to see the card go away unless you pay twelve as can happen with Elephant Grass. Elephant Grass however in the context of the two decks can actually shut Kaalia down entirely for a few turns since black creatures are forbidden from attacking at all. The Ragnar deck needed a bit of help head-to-head and this is another contextual semi-trump card that nonetheless is very useful to have in a broader game as well.
Creatures
This leaves us with just the creatures to work on in order to finish the decks and I'm going to finish off Ragnar before moving to Kaalia since there were fewer substitutions with his deck than I made with hers.
Finishing Up Ragnar
Out – Dawntreader Elk In – Deranged Outcast
Dawntreader Elk is the 'I guess we want a two-mana ramp critter' addition except in this case I don't think that's true at all. It is an Elk and thus somewhat on-theme for the 'campground' concept but you can find Deranged Outcasts at a campground too; they're just a lot less fun (and not something you put a picture of on a postcard home to mom). Deranged Outcast however plays awesomely with the counters theme especially since so many of your creatures are accidentally Humans.
Out – Kitchen Finks In – Ranger of Eos
Kitchen Finks is a green/white good stuffs addition and I challenge it on those terms alone. Persist with graft is good sure but the body's not exactly size-worthy for Commander on its own merits and it's not like you have sacrifice outlets that would let you convert Graft counters into life on a one-for-one basis. Since it doesn't combine very fully and is just a 'good stuff' addition we go instead in search of actual good stuff and stumble upon a Ranger for our campground! Ranger of Eos searching for Ivy Elemental Feral Hydra Protean Hydra Mikaeus the Lunarch or (I guess) Scute Mob is plenty good enough for what the Ranger does and between the two decks it's clearly on-theme for one and just a 'good stuff' card in the other. And it's price neutral if we swap it from one deck to the other so that's just what we'll do.
Out – Sage of Fables In – Mindless Automaton
Sage of Fables can let you draw cards at a price by converting counters for cards but it doesn't actually work with the rest of the deck since you have only a very few Wizards to work with. Mindless Automaton by comparison is happy to receive +1/+1 counters in quantity and can trade them off for fresh cards with no mana required at all to do so. Between the two I envision Mindless Automaton paying you back for your investment much more consistently and working harder from a board where there is no major presence on your side of the table as well since the Automaton can sort-of cycle dead cards from hand and works without a lot of help.
Out – Vigean Graftmage In – Spike Rogue
Vigean Graftmage untaps critters but you're not doing too much with the tapping-and-untapping trick so it's just a sort-of unimpressive graft critter. Spike Rogue is not a graft critter at all but it does do what Power Conduit was trying to do—convert counters from one creature to another—in a massively more powerful way since it works in bulk if you have the mana and doesn't have a timing restriction problem like Power Conduit does. Spike Rogue is the Spike for you moving everything around just like Simic Guildmage does so uniquely even if it is at twice the price.
Out – Meddling Kids In – Trophy Hunter
Meddling Kids is sadly not legal so as appropriate as the name may be for your campground theme we have to cut it nonetheless. Perhaps you can keep all the +1/+1 counter beads on your Meddling Kids token card in some other game zone with just as much effectiveness in the 'this makes me happy!' department. Trophy Hunter follows through on the +1/+1 counter theme and also works very neatly at controlling some fliers just like Silklash Spider does...but most importantly in the context of Ragnar vs. Kaalia a turn 3 Trophy Hunter prevents a turn 4 Kaalia since you can just untap and kill the Commander and go merrily on your way with an attack. It can potentially provide an on-curve balancing force to the question of these two decks facing off against each other while still being a useful addition elsewhere and on-theme for at least the +1/+1 counter theme. (It seems a stretch to say trophy hunting is a camp activity though hunting rabbits might be.)
Out – Cytospawn Shambler In – Vigor
Cytospawn Shambler is just a big dumb dude with some counters on him. If it passed along a useful ability that wouldn't be a problem but it's just trample and he just follows the +1/+1 counter theme. Vigor instead adds powerfully to the +1/+1 counter theme by potentially allowing them to explode into existence if you play your cards right; attacking and getting blocked not only doesn't lead to your creatures dying they actually benefit from that experience. Neither intersects with the campground theme and one is clearly better for the +1/+1 counter theme so that's the one we go with.
In – Nantuko Cultivator
We had cut Power Conduit without replacing it with another artifact so we have a slot left to fill for another creature and I've selected Nantuko Cultivator for this role. It is mildly in-theme for the camping joke strongly in-theme for the +1/+1 counters side of things and can potentially turn a bad hand into a good one by cycling away a grip of real estate in favor of actual cards instead. This makes it another beneficial card-drawer and thus takes some of the role we cut when we took Sage of Fables out.
Because no one ever EVER plays Jugan and in this deck it is very clear that you should. This is the Dragon that gets no chance not ever and within the context of your deck which is so +1/+1 counter-heavy to begin with passing along an Increasing Savagery that you can pass around some is a pretty beneficial effect. You'll also need a bit more flier defense when facing off against Kaalia and Jugan does this on budget and on-theme.
Putting it all together you get the following decklist:
Creatures (34)
Lands (38)
Finishing Up Kaalia
Out – Mother of Runes In – Adarkar Valkyrie
Mother of Runes provides not-quite-enough protection in Commander and with Ranger of Eos being cut (as forecast above) it's no longer quite good enough just because it's a one-drop. Adarkar Valkyrie provides a similar level of protection but interacts with Kaalia coming down on the super-cheap when she attacks and potentially making life very difficult indeed when you try and recover a board position around a creature that can save your own creatures...or turn an opponent's losses into your gain. The most spendy of all my additions I consider this worth it and suspect that Laura will concur (and possibly even paint Valkyrie wings on her roller derby helmet with little provocation).
Out – Sunseed Nurturer In – Disciple of Bolas
Clearly you wanted a bit of life gain still so I had to add in a card that could gain life. Sunseed Nurturer is a mediocre mana-accelerant that doesn't even get Kaalia down a turn faster so it's there for the not-great mana ability and the not-great life gain ability meaning I can cut it in good conscience. Disciple of Bolas is a spectacular new card from M13 I am looking to play with and works nicely for getting some life back and a pile of new cards. It's not a Dragon Demon or Angel—stupid Humans tricks are for kids—but it does work nicely on your Kaalia-curve by which I mean Kaalia drops an Angel of Despair on the attack and you blow something up...then cast Disciple of Bolas for five fresh cards to keep Kaalia rolling along. An amazing new addition to the Commander format so we get to add it since it's after Prerelease weekend.
Out – Anger In – Harvester of Souls
Anger gets cut because we've added more haste-givers (and more consistent ones) when we added another land that grants haste. Plan A was already Kaalia giving them haste and Anger doesn't lead to Kaalia attacking on turn 4 so that Slayers' Stronghold also doesn't is not something we have to wrap our heads around as we make the substitution. Looking for more ways to get cards and sticking to Kaalia's creature types of choice turned up Harvester of Souls as a Demon to fill this empty slot; you want to have more cards going to the hand just in general concept and Harvester of Souls does this very well by adding a tax to the death of every other non-token creature (meaning a Day of Judgment is also payday).
Out – Ranger of Eos In – Bloodgift Demon
Ranger sort-of justifies Martyr of Sands but I'm not stressing the details; it doesn't really fit in this deck since you have just three one-drops (one of which I cut) and it does really fit in the other deck so it made a move over from one to the other. Bloodgift Demon is a critter type Kaalia cares about and like Ranger of Eos it provides card advantage so it's an easy swap.
Out – Voice of All In – Oros the Avenger
Voice of All gets cut for being too small and too defensive; it may be an Angel but it's still just a 2/2. Oros gets added for being a big fat Dragon that can also apply some board control especially since his triggered ability is a Pyroclasm effect with exemptions—attacking with Kaalia and putting Oros down then paying for the effect doesn't kill Kaalia and thus stop the beatdown train. Oros is a solid board-control body to begin with but the little asterisk on the creature- weeper ability is perfect for what we're looking to do. Oros blocks opponents so the points get scored which was the plan.
Out – Serra Angel In – Battlegrace Angel
Sorry Serra Angel; I can't get behind that. Battlegrace Angel has the benefit of providing some additional life gain ability even though 'attacking alone' is not something Kaalia is naturally attuned to. At the worst either one is a 4/4 flier with an ability that's not a really big deal but at the best Battlegrace Angel has a much swingier upside to it and that is what earns the slot. Even if it is a life gain card and thus you presume I have to hold my nose as I make the suggestion.
Out – Mana-Charged Dragon In – Balefire Dragon
Getting damage across in massive amounts is good and all but if that's what Mana-Charged Dragon was supposed to do it would still be less than the best Dragon for the job. Moonveil Dragon would pump itself and the team even if it is restricted to one color of mana to do so. Getting in for mondo damage isn't the only plan though; you have to win the race not just put up big numbers and for that we reach for Balefire Dragon. Balefire hits hard just not spectacularly so...the spectacle comes when in so doing every creature the player who got punched owns is lit on fire. The best way to prevent a blow is to KO the opponent and this prevents counterattacks quite credibly.
Out – Angelic Arbiter In – Ryusei the Falling Star
Angelic Arbiter is a mild deterrent at best putting a tax on development or attacking (their choice of which). As far as big flying bodies go Angelic Arbiter has a little bit of rules text but not much—Chancellor of the Annex would probably do far more by taxing the opponent for a mana on each of their subsequent spells so as far as advancing asymmetrical development goes you're not getting much out of it. What I thought would be most beneficial in this slot however was another Dragon that could potentially have board-control elements to it and to me that meant reaching for the second least-played Kamigawa dragon (after getting over Kokusho's 'I'm banned!' disability). Ryusei the Falling Star is perfect thanks to the contextual damage side of the ability. Most everything of yours will fly and everything else can take five when the Dragon dies be it via a removal spell or just by staying back to block whatever's attacking you.
Out – Akroma Angel of Fury In – Bogardan Hellkite
Akroma 2.0 is nowhere near as good as Akroma 1.0 and while it's very typical to include her in a Kaalia deck every time I see Kaalia cheating Akroma out it doesn't really do much. Akroma 1.0 dominated the board with the protection-from-removal clauses as well as the first striking vigilant flier clauses whereas Akroma 2.0 has morph cannot be countered etc. instead of defensively helpful abilities. The Angel of Fury frankly gets outraced because she has no defense so we want a card with defense instead...which hits upon Bogardan Hellkite who plays O and D with equal aplomb. You can go to the face and you can potentially light a token swarm on fire kill a few utility creatures or take out one major threat.
In – Rhox Faithmender
We cut Boon Reflection since all it did was double your life gain and I felt you could do better with a new addition from M13. Rhox Faithmender adds to the life gain party with its own lifelink ability even if this Elephant is more Wall than attacker and still provides the double-your-life benefit of Boon Reflection. While it is a more vulnerable card type and thus more prone to disappearing on you I'd rather have the active card than the thing that relies upon other cards doing something without ever doing something on its own and here the ability to gain some life because of it and play a defensive game is worth the price of not lasting forever.
Putting it all together you get the following decklist:
Creatures (32)
Lands (39)
As always for participating in this week's "Dear Azami" you'll be receiving a $20 coupon to StarCityGames.com—sorry two decks from one submission does not actually equal double the coupon though I did have to think about it. You'll find there's still a fairly affordable chunk of cards here; for two decks it totaled at $69 and many of the cards are things you might already have available or find easily like spare copies of Vivid lands or Day of Judgments that you stopped playing in your Delver deck the same time everyone else cut Day from Delver. Here's an itemized list of the additions made for your consideration:
| | |
| --- | --- |
| CARD: | PRICE: |
| Ranger of Eos | $0 |
| Murder | $0.25 |
| Steady Progress | $0.25 |
| Trophy Hunter | $0.25 |
| Simic Growth Chamber | $0.29 |
| Alchemist's Refuge | $0.39 |
| Grasslands | $0.39 |
| Neurok Stealthsuit | $0.39 |
| Rocky Tar Pit | $0.39 |
| Selesnya Sanctuary | $0.39 |
| Spike Rogue | $0.39 |
| Wayfarer's Bauble | $0.39 |
| Deranged Outcast | $0.49 |
| Esper Panorama | $0.49 |
| Flood Plain | $0.49 |
| Grixis Panorama | $0.49 |
| Jund Panorama | $0.49 |
| Mindless Automaton | $0.49 |
| Nantuko Cultivator | $0.49 |
| Oros the Avenger | $0.49 |
| Strength of the Tajuru | $0.49 |
| Snuff Out | $0.65 |
| Stirring Wildwood | $0.65 |
| Bloodgift Demon | $0.75 |
| Harvester of Souls | $0.75 |
| Vivid Crag | $0.89 |
| Battlegrace Angel | $0.99 |
| Elephant Grass | $0.99 |
| Exquisite Blood | $0.99 |
| Oran-Rief the Vastwood | $0.99 |
| Slayers' Stronghold | $0.99 |
| Lurking Predators | $0.99 |
| Bogardan Hellkite | $1.25 |
| Caves of Koilos | $1.25 |
| Ryusei the Falling Star | $1.25 |
| Battlefield Forge | $1.49 |
| Shadowblood Ridge | $1.49 |
| Balefire Dragon | $1.75 |
| Sungrass Prairie | $1.75 |
| Magmaquake | $1.99 |
| Skycloud Expanse | $1.99 |
| Rhox Faithmender | $2.49 |
| Yavimaya Coast | $2.49 |
| Day of Judgment | $2.75 |
| Day of Judgment | $2.75 |
| Jugan the Rising Star | $2.75 |
| Cauldron of Souls | $2.99 |
| Disciple of Bolas | $2.99 |
| Shizo Death's Storehouse | $3.75 |
| Vigor | $5.99 |
| Adarkar Valkyrie | $7.99 |
Also: if you think I owe you an apology for not being able to add Griselbrand to your Kaalia deck I say to you instead: you're welcome.
-- Sean McKeown
Want to submit a deck for consideration to Dear Azami? We're always accepting deck submissions to consider for use in a future article like Morgan's Teysa Orzhov Scion deck or Padraic's Thromok the Insatiable deck. Only one deck submission will be chosen per article but being selected for the next edition of Dear Azami includes not just deck advice but also a $20 coupon to the StarCityGames.com store!
Email us a deck submission using this link here!
Like what you've seen? Feel free to explore more of "Dear Azami" here in the Article Archives! Feel free to follow Sean on Facebook... sometimes there are extra surprises and bonus content to be found over on his Facebook Fan Page as well as previews of the next week's column at the end of the week! Follow Cassidy on his Facebook page here or check out his Commander blog – GeneralDamageControl.com!