Announcing the StarCityGames.com Classic Series!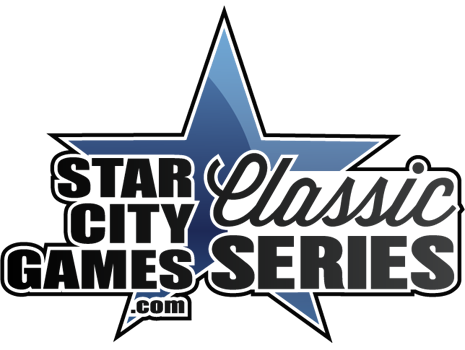 StarCityGames.com the world's largest Magic: The Gathering store is proud to announce the StarCityGames.com Classic Series! The Classic Series is a brand new tournament offering and is designed to increase access to StarCityGames.com events across the nation. The events are single-day affairs featuring the popular Standard format. They provide $5000 in cash prizes including prize payouts down to 32nd place and will give Invitational invites to each of the Top 8 competitors along with Open Series points to all those who attend.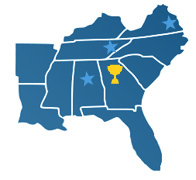 This exciting new series will debut with three events in 2012 with many more to be scheduled for 2013. The first Standard Classic event will be held in Knoxville TN on September 1 with additional Standard Classic events in Birmingham AL on September 8 and Richmond VA on September 15.
"We're very excited to provide the community with even more major tournaments" says StarCityGames.com President Pete Hoefling. "The StarCityGames.com Classic Series fills a void that existed in our previous tournament offerings and we're looking forward to bringing Classics to even more cities in the coming year."
"This is an opportunity for people to enjoy a StarCityGames.com event and that is never a bad thing" says Technology and Marketing Department Manager Evan Erwin. "With this new tournament series we can be in more places across the country and I'm excited to watch this new series come into its own."
Here are the prize payouts.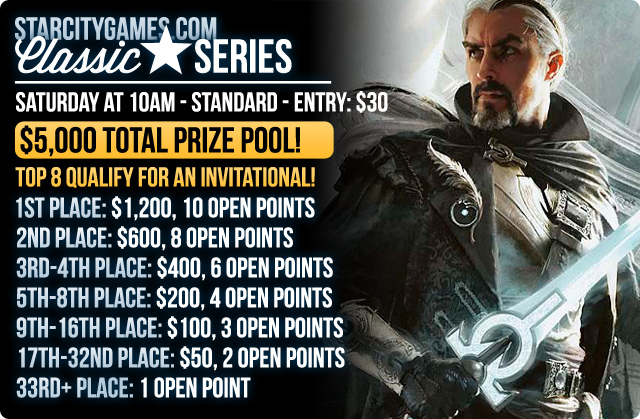 For more information on the StarCityGames.com Classic Series visitwww.starcitygames.com/classicseries
StarCityGames.com is located in Roanoke VA and is the world's largest Magic: The Gathering store and content provider. The StarCityGames.com Open Series is the world's largest Magic: The Gathering independent tournament circuit offering over forty Open Series weekends and four Invitationals each year. The company also publishes new written and video content every weekday from the game's most well-known pros and personalities.
###
Media Contact:
Evan Erwin
evan.erwin@starcitygames.com
540-767-4263
http://www.starcitygames.com