The StarCityGames.com Open Series - A Million Reasons To Play

Hello. I'm Pete Hoefling President of StarCityGames.com. I know that you don't hear from me often but I was so excited about today's Open Series announcements that I wanted to make them personally.
First I am proud to announce the rest of 2012's StarCityGames.com Open Series schedule!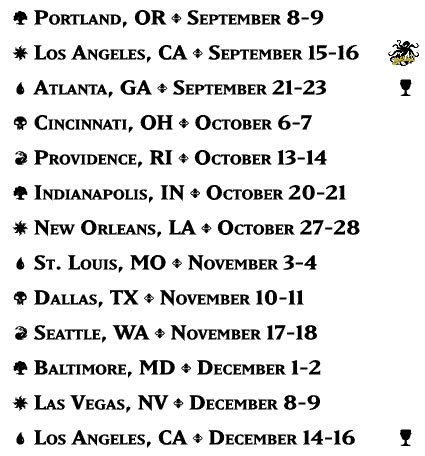 This schedule includes our third StarCityGames.com Invitational weekend of the year (Atlanta!) and shows the West Coast a little extra love with Open Series stops in Portland Los Angeles (at Stan Lee's ComicKaze!) Seattle and Las Vegas before winding up back in Los Angeles for the fourth StarCityGames.com Invitational of 2012!
Next we will be sunsetting what remains of our Player's Club and begin redistributing a number of Player's Club benefits via other methods. Starting in Providence EVERY player who registers for a StarCityGames.com Standard or Legacy Open will receive a FREE deckbox FREE pen FREE scorepad and voucher good for one month of FREE StarCityGames.com Premium!

Open Series Points will remain and continue to offer both a path and byes to upcoming Invitationals.

Because Draft Opens held at Open Series weekends continually fell significantly short of filling we will now offer Draft Opens solely at Open Series weekends featuring Invitationals. The number of Draft Opens offered on those weekends will increase from two to three and each Draft Open prize payout will increase to $1700! For those looking to play Limited at Open Series weekends we will continue to offer 8-player booster drafts and 2HG on both days… and after seeing how much players enjoyed it at Grand Prix Salt Lake City we've added a Standard Sealed event to our Open Series Sunday schedule!
Limited formats are loads of fun but StarCityGames.com Open Series weekends have always spotlighted the Standard and Legacy formats. Starting in Providence that spotlight's going to shine a lot brighter!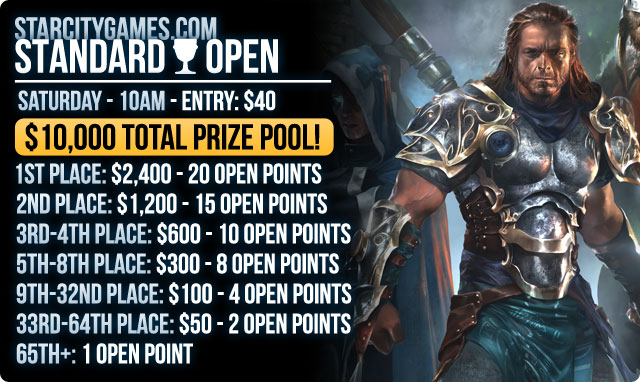 In case you missed it…
Standard Open prize payouts are increasing from $6400 to $10000 and will now pay down to 64th place!
Legacy Open prize payouts are increasing from $5800 to $10000 and will now pay down to 64th place!
As you may have noticed we will also be increasing the Open Series entry fee. This was necessary in order to help offset the ever-increasing costs associated with organizing the Open Series and to help subsidize increased Open Series prize payouts.
Speaking of prize payouts Pro Tour Champion Brian Kibler recently tweeted…

I wonder what Brian will think about anyone who doesn't come to StarCityGames.com Invitationals now…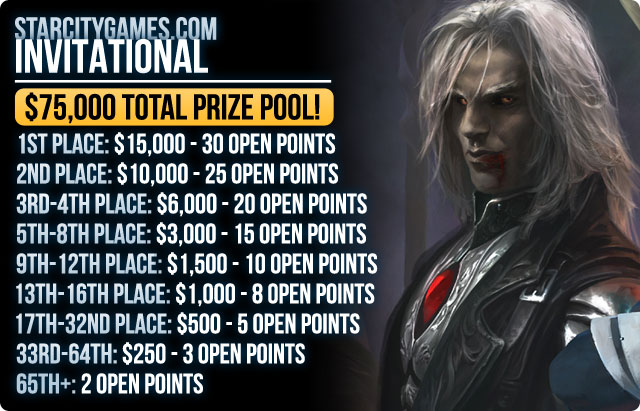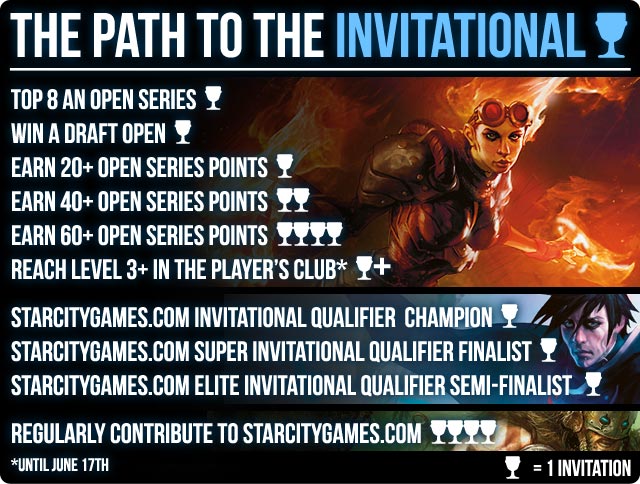 Starting with the Indianapolis Invitational StarCityGames.com Invitational prize payouts will increase from $50000 to $75000 pay down to 64th place and the Top 8 will be played as "best out of five"instead of "two out of three"! StarCityGames.com Invitationals will remain 3-day events as we continue to expand our coverage of these prestigious events.
With these prize increases the StarCityGames.com Open Series (including Invitationals) will now be awarding OVER ONE MILLION DOLLARS in 2012 so make plans to join us this weekend in Providence RI—where valuable Open Series Points plus increased Standard/Legacy Open prize payouts totaling a whopping $20000 will now be up for grabs—and we'll see you there!
Best wishes
Pete Hoefling
President StarCityGames.com