SCG Open Series Preview: St. Louis, Sort Of
StarCityGames.com will spend the weekend in St. Louis once again—or at least St. Louis-adjacent. We'll be rolling into Collinsville Illinois with singles and staff in tow to bring you the first Open Series weekend featuring Magic 2013!
That's right—the new Standard metagame begins now.
Magic 2013 has plenty of cards that players are expecting to see making waves. Rancor Thragtusk Talrand and Flames of the Firebrand are all pretty unique additions to the Standard format and a few of the cards might even see play in older formats (here's looking at you Omniscience). While Magic 2012 and its pesky Mana Leaks will still be taking the reins over the next few months I expect to see plenty of 2013 mixing it up over the next few weeks before we get a full format overhaul in Return to Ravnica.
Join us at the Gateway Center on One Gateway Drive in Collinsville!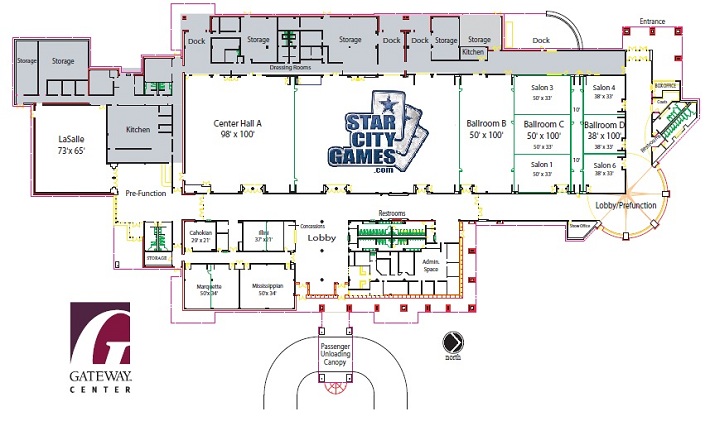 Our Events department has generously begun compiling lists of food options near our event sites. Here's the skinny on the Gateway Center!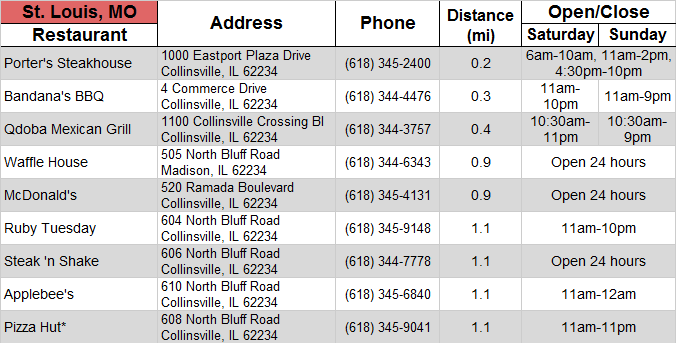 We've invited three alterists to join us at the site and they'll be available for alters all weekend. Here's their information:
Amber Musick will be at this event offering her custom full art playmats and tokens as well as creating new works of art and customizing your playmat with original art. Pricing and her current offering of playmats can be found on her DeviantArt page. You can contact Amber at zhycalui@gmail.com to request a playmat to be picked up at the event.
Based out of northern Illinois Chris will be creating trading and selling altered Magical cards at this event! Check out his work at photobucket.com/oneiros76 contact him with any requests at Oneiros76@gmail.com and take a look at Oneiros Alters on Facebook.
Eric Claar brings his unique style of alters to the StarCityGames.com Open Series. Known for his minimalist 'blueprint' style as well as full art pieces you can check out his work on Facebook and DeviantArt. For commissions you can contact him through Facebook or e-mail cbalters@gmail.com.
Obviously we understand that not everyone will be able to acquire all their fancy new Magic 2013 cards in time for this weekend's event. We're planning to bring along all the rares and mythics from the new set and hopefully a reasonable supply of the commons and uncommons...but you may not want to risk us running out of whatever you need. If that's the case just place an order on our website by noon on Thursday July 12th and select the "Event Pickup" option during shipping.
We'll drive the cards to St. Louis and hand them to you on-site with shipping on the house. Thragtusks anyone?
While you're shopping also take a peek at our Christmas in July sale on StarCityGames.com. We're making massive price cuts willy-nilly over our inventory including lots of shocklands and foreign cards. New sales are added every day so bookmark this page!
The weekend will feature @SCGLive broadcasting once again in HD. That's not all—to celebrate Magic 2013 and its debut on the Open Series we're also going to show off some new features we've been working behind the scenes to bring to you our viewers! It's been exciting for me to watch the development unfold back here and I'm looking forward to sharing it with all of you this weekend.
Adrian Sullivan and Matthias Hunt will be commentating the weekend on our live broadcast but you'll also be seeing me and Reuben Bresler popping in from time to time. We're going to both be bringing you written and video coverage this weekend—enjoy the show!
Let us know what you think on Twitter using #SCGSTL. See you guys next week!
Event Coverage Coordinator