In the Mel Brooks' film Life Stinks a favorite of my childhood there's a scene in which the homeless people at a soup kitchen decry the dual tendons at the back of a man's neck as evidence of his terminal condition. "His elevens are up!" they exclaim in horror.
Now that I've placed 11th in a Grand Prix for the second week in a row I've achieved something even greater than money or pro points: the ability to reference that one scene from that movie.
Last Monday Morning in the Streets of Mexico
"Hey" I asked the three people in the street. They were loaded with backpacks and duffel bags. "Are you guys going to the airport?"
"Yeah we are" one replied.
"Can I join you?"
"Sure."
As we kept our eyes out for a taxi one of them asked what I who couldn't even speak Spanish was doing in Mexico. I told him I was playing in a tournament and he asked what kind.
"Magic cards" I replied.
"Are you for serious?"
Dead serious. As it turns out one of them used to play (he had a green/white deck) so it wasn't too weird. They'd been in the area for a huge concert and recommended me a band: Illya Kuryaki and the Valderramas. They even offered to pay for the cab since I was out of pesos and they would've had to pay anyway.
I finished 11th at the GP Mexico City and although I didn't make back the cost of my travel I had an amazing time. The food was excellent whether it was mol chicken a leg of goat or simply a plate of melted cheese. (Sorry it wasn't simply a plate of melted cheese—it also had sausages arranged radially on its surface.)
The local Magic scene was incredibly enthusiastic. They were very friendly for the most part and loved taking photos with pros. Perhaps it's because they don't get to see them as often or maybe it's cultural. In either case it was exciting to see so many players watching the Top 8. During GP Sea-Tac I could've counted the Top 8 spectators on one hand (I didn't of course because I was too disinterested).
Here's something I wrote before flying to Salt Lake City:
I'm happy to have another high Grand Prix finish. Now that I'm in striking range of Gold I've booked a flight for GP Manchester. If I can get three more points between Salt Lake City and then I'll be able to make Gold off a Top 50 at Pro Tour Avacyn Restored instead of having to Top 25. Either way it's going to be tough. But when I try at something I give it my all.
Well it's another week since Mexico City and I'm another three points closer to 25. I guess the revised goal is to get three more points at Manchester and lock in Gold regardless of my performance at Barcelona.
Salt Lake City Welcomes You
I arrived at the airport to see Christian Calcano holding up this sign: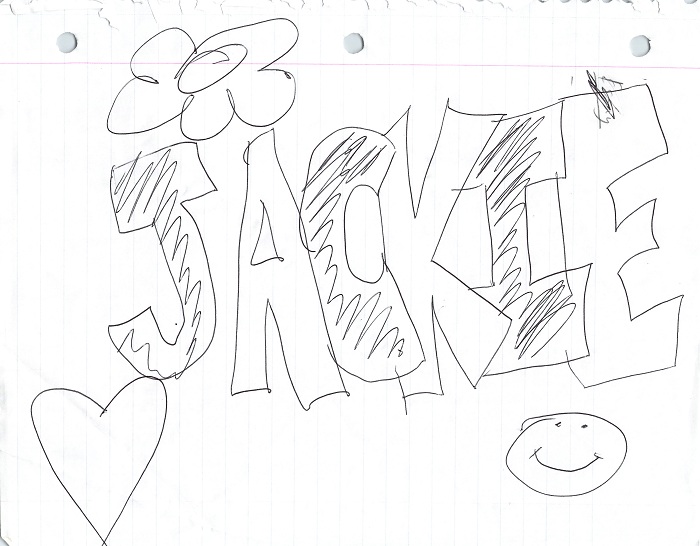 On that heartwarming note I went to look for my bag in the hidden information zone of the baggage carousel but failed to find it. During a long and awkward conversation with the baggage attendant I had to explain multiple times that I needed it for a deck of cards not a musical instrument. I was forced to check the bag because there wasn't space on the plane which is something I now know I shouldn't allow to happen ever again. At the very worst I should've kept the deck in my carry-on bag. The baggage attendant walked away for long periods of time returning periodically to inform me that the bag was still in Atlanta and that this was "a very serious situation." He then asked me if the musical instrument was very big.
Sigh.
Anticlimactically we decided to check the carousel one last time and the bag was there! This freed us to go check into the hotel and have dinner at Red Rock Brewing Company a restaurant that was recommended to me by the guy sitting next to me on the plane. I had an oatmeal stout and a very good Kobe beef burger with bleu cheese.
In the morning Calcano despaired that the shower "couldn't keep it up" and Morgan Chang informed me it was cold. When it was my turn I found that there was a little peg that had to be pressed in to direct the water flow to the showerhead. However when let go the water fell back down to the faucet. I pushed it in with my toe for a while and when I let go I was surprised to find water continuing to pour from the showerhead.
I left it on for Brandon Downs and Mikaela Mielke explaining that I'd somehow fixed it.
"How?!?" Calcano asked.
"I don't know."
His lament resounded. "Why are you so prooooooo?"
Creatures (25)
Lands (24)
Spells (11) This is the list I ran but the Traitorous Blood should certainly be Act of Aggression. Act is much better in the mirror where you can grab your opponent's triggering Werewolves and use them for your own nefarious purposes. Even if you don't have nefarious purposes Act seems much more effective against other beatdown decks like Zombies. It can still be used against Titans just as effectively but for the cost of a few points of life which may not matter you get increased versatility.

If you look at my sideboard plan you'll also see that it's been updated to be a little more effective against Delver and Humans which can be coin-flip matches in the right hands. My previous sideboard was a little too slanted against Control which is already a good matchup. Now I've made room in the deck for an extra Thrun the Last Troll two Combusts for Dungeon Geists and Hero of Bladehold and a Naturalize to shore up weaknesses to random enchantments at instant speed. I think having a quick answer to Angelic Destiny or Honor of the Pure is more important than having a second Acidic Slime to search for. The format as many will tell you revolves around tempo right now.
I'd like to note that the sideboard is incredibly tight and it's possible that the random Dismember should be a Primeval Titan for the mirror. It could also be Increasing Savagery but that card seems slightly more narrow. Dismember isn't as exciting in this control-ish build as it is in the burn-heavy variant of R/G seen at Kuala Lumpur. Beyond this you really have to start making the choice of which R/G you want to play. Michael Hetrick's list leans towards control while Jason Yap's build is more aggro. Red Sun's Zenith is a good plan for R/G and Zombies' undying creatures but it's not very exciting without a preponderance of removal.
The Field
Here's what I faced at GP Salt Lake City:
1 Delver
1 Frites
1 U/B Zombies
3 Spirit Delver
1 U/B Control
2 Esper Control
1 U/W Control
1 Naya Township
1 R/G Aggro
I was lucky enough to avoid more than one bad matchup in Frites. Since a number of pros were on U/B Control again it's possible that most of the Ramp decks were hated out for me although it didn't seem extremely prevalent to begin with. I expected a lot of Delver and potentially U/B Control to fight it and the field was about in accordance with that. Not quite as lopsided as Baltimore but still a good situation for R/G Aggro to find itself in.
Day 1
After playing a Delver opponent who attempted to Mana Leak Thrun the Last Troll I was immediately thrown into a feature match with longtime friend James Searles. As he's better known for organizing tournaments this was his first feature match. It was very obvious too as he was virtually shaking. You can view the match here at around 2:40.
I remember the feeling of my first feature match and even though you know exactly what's going to happen it's a very different thing to put your body in the position and feel it. Not everyone reacts in the same way (as James Latimer soon proved by steamrolling me with Zombies during his first feature match) but you can protect yourself against the unknown by imagining the situation in vivid detail before it happens. Sports players use visualization exercises like these to familiarize themselves with the game when practice is unfeasible or when the situation is unlikely. Imagine sitting across from the pro of your choice the cool feel of the printed feature match table and every action as simple as drawing a card. There's no substitute for the real experience but visualization can be a potent tool and certainly more useful than nothing.
James had the win on the board in game 1 if he reanimated his Inferno Titan with me at one but in the unfamiliarity of his environment he didn't notice my life total and fixated on the Sword of War and Peace that threatened to kill him if he didn't produce a blocker. He reanimated an Avacyn's Pilgrim and made some Spirits with Lingering Souls. Luckily I had a Sword of Feast and Famine in hand to play and steal the game. In game 2 I overran him quickly with a Huntmaster of the Fells Hellrider and Metamorphed Hellrider. I was fortunate to evade a third game against this bad matchup.
I've already emphasized the importance of acknowledging stress from a new environment but here's one more reason not to dismiss James as a bad player: if you do there's a non-zero possibility that you'd write yourself off in a similar way given the opportunity. Not only is it unrealistic to expect us to always play our best in every situation but thinking like that will keep you from completing the mental and emotional growth necessary to truly play your best. Playing "your best" is not the same as playing "perfect" and thinking otherwise will very likely tilt you out of optimal play.
Later he asked me if I knew I was dead and I nodded. He told me my poker face gave him no impression of that and certainly there's good reason not to give your opponent tells about his own plays. I always try to fight through adversity no matter how dire the board and even though it won't usually make a difference if the play is "obvious" high-level play is all about optimization.
After my round I had a delightful conversation (around 3:13) with Brian David-Marshall and Rashad Miller about Xenic Poltergeist the spoils of my Gold Rush envelope.
In round 6 I played James Latimer in his first feature match ever. I got rolled by Zombies and Porcelain Legionnaires in two games. You may witness the crushing here at about 4:40. I think the matchup should be a little better than this poor showing but cards such as Hellrider are not particularly exciting in the match and comprised the bulk of what I drew. With no acceleration the Hill Giant was so slow that I couldn't even afford to attack with it. Erroneously playing Traitorous Blood over Act of Aggression my doom was sealed quickly by his discard.
I asked if he played Phyrexian Obliterators and he told me he chose not to board them in against a potential blowout from Wrack with Madness. On the other hand I chose not to play the four-mana sorcery because its range seemed too narrow. Act of Aggression is similarly useful in most situations while having the additional functionality of a possible two-for-one against aggro.
By round 7 I was already pitted against Owen Turtenwald in a text feature match. I won in a close trio of games fulfilling his decree "May the best man win."
I ended the day by winning a match against U/B Control and another against Spirit Delver. Afterwards Morgan pointed out an interesting play that I missed. I was hoping to out-aggro a board with two Drogskol Captains and a Phantasmal Image-copied Captain but I had pretty much run out of steam. I attacked with two Strangleroot Geists one of which had a +1/+1 counter and a Metamorphed Strangleroot Geist. He blocked the two non-artifact Geists and I marked him down for two damage. However had I realized the Strangleroot Geists were Spirits I could've Galvanic Blasted my unblocked Metamorph to copy a Drogskol Captain. This would've allowed both of my Spirits to trade with his leaving me with a 4/3 hexproof Strangleroot Geist and a Drogskol Captain versus his board of Drogskol Captain. Luckily I got the next game and it ended up not mattering.
Day 2
I hurried to get breakfast to go at my hotel and then found myself seated across from Michael Jacob to fill out my paperwork. A judge informed us that we'd have a feature match so I hurried to the GGsLive table for my fourth feature match of the weekend. The video may be found here at around 0:33.
In game 1 all of his lands came into play tapped but none of them produced colored mana necessary for casting Bloodbraid Elf. In fact he was on Esper Control with Ratchet Bomb Gideon Jura and Liliana of the Veil. Both of the latter are pretty good against R/G Aggro and you still have to play around Day of Judgment increasing the likelihood that you get to that point in the game.
I brought him to six in game 1 with two swings of a War and Peace-equipped Llanowar Elf and a Strangleroot Geist. He tapped out to play Lingering Souls and flash it back and I asked how many cards were in his hand.
"I have two cards. That's why I haven't conceded yet."
"I think it's because you think I don't know how to play this game" I corrected equipping the Sword to the Strangleroot Geist for lethal. This was a very similar situation to my game with James Searles. Sure it's a long shot to bluff that you're alive but there's no real reason not to take it.
In game 2 he stabilized with a Batterskull Gideon and Liliana then killed me with a Batterskull-equipped Consecrated Sphinx. In game 3 I beat down with Strangleroot Geist and Metamorphed Geist. I baited out a Mana Leak with an Acidic Slime and then laid a Manabarbs with MJ at eleven. After playing a Ratchet Bomb into Ancient Grudge he was too crippled by his low life to fight back.
The next Esper Control deck I played was very different containing Sun Titans and Blade Splicers in addition to the typical Lingering Souls and Snapcaster Magi. I love this format due to the diversity of each archetype with so many choices. I know that Delver is bearing down on us but it's certainly not the only choice in this meta.
I won game 1 thanks to having one of each Sword and copying his Sun Titan for a critical Strangleroot Geist chump-blocker. He kept a bad hand for game 2 however and never drew an Island with which to cast his many Thought Scours and Mana Leaks. Against an aggro deck you should probably never choose to do this especially on the play. He knew it too but probably didn't take his time.
I enjoyed another respite from the feature match table in round 12 playing against Andrew Cuneo's U/W Control deck with Druidic Satchels and Karn. I got game 1 very quickly but he stabilized in game 2 with Phantasmal Image for my Thrun the Last Troll and Celestial Purge for my Manabarbs. From then I watched him play Gideons and Timely Reinforcements until my eventual demise exiling a card each turn with Karn Liberated. I couldn't really hope to come back from that position but it did reveal that his only counterspell was Psychic Barrier. This enabled me to play more fearlessly in game 3; a Hellrider helped kill Gideon with triggers when he came down and the game was over shortly afterwards.
In round 13 I faced the dreaded win-and-in against Tom Martell. I was actually paired down because he was 10-0-2 while I was 11-1. He had Celestial Purge in the board which is one of the worst cards for R/G Aggro with Hellriders to see. Although I outraced him in game 2 I eventually succumbed to his Spirits in a Pro Tour Dark Ascension flashback.
Disappointed I pressed on. I played against Jared Maguire's double-sleeved foil Naya Township deck in a somewhat spectacular match. Although he had two Sword of War and Peaces and a Thrun in game 1 I wound up with three Huntmasters to his one on a board stall. I started flipping them every turn. By the time I wanted play my own Thrun and alpha strike I had enough Wolf tokens that removing Thrun wasn't necessary.
After the match was over he congratulated me and asked if I could draw into Top 8. I hoped to but as it turned out I was forced to play the final round.
In Round 16 I was paired against Michael Hetrick for my first mirror match. Unfortunately his deck was built for the mirror and mine wasn't. This was especially unfortunate because I'd just finished telling Matthias Hunt in the SCG Live booth that I eschewed playing Titans and Brimstone Volleys because I felt they were too slow. While that's true in the mirror match they're perfect for the role. When you're both aggro frequently the deck that can "go big" wins.
That's exactly what happened and Hetrick was also playing Arc Trails (which I'd considered for the mirror previously) to help get to the late game. Even though the Brimstone Volleys weren't incredibly exciting they were good for killing Hellriders before they became an issue. Increasing Savagery is also an excellent anti-mirror card and I'd lost to it once before at PT DKA. Finally a second Primeval Titan came in against me to ensure late-game advantage.
Ultimately I was forced to keep my Swords in to make my creatures more valuable even though I knew Hetrick would be boarding in Ancient Grudge. In fact after I won game 1 hastily he managed to draw it on the exact last turn possible to prevent a death by both Sword types.
The video can be found here at about 0:16.
Even though I admit that my deck was the inferior mirror choice it's very frustrating to lose to variance in a bubble match like this. In fact I've now lost bubble matches at GPs Austin Seattle-Tacoma Mexico City and Salt Lake City. Baltimore was the only one I got out of my last seven Grand Prix.
I finished in 11th place. Again. And now I hope my elevens are finally up. I would like to revisit the Top 8 tables after all.
In the meantime congratulations to Shahar Shenhar for pulling out another win! Congratulations as well to the other Top 8ers for their increasingly impressive accomplishment.
Final Words
Of course on the whole I'm definitely happy with my performance and progress on this journey. However it just wouldn't be human if I didn't let the final loss at a tournament affect me at least for a little bit. We all like to see the tangible results of our efforts especially if those efforts have included a lot of time and energy. I firmly believe it's better to feel disappointment and work through it than to block it out and impede closure. Without desire there would be no impetus to climb higher.
However I don't think Magic is really about results in the end. As a game with inherent variance it's about taking what life gives you and seeing what you can do with it. Sometimes life is a real jerk. But that's life.
Finally I would just like to point out how problematic the current Grand Prix system is. With no scaling prize regularly over 1000 players at US events and a vast number of full three-round byes awarded the last few rounds have become particularly brutal. Brian Kibler was heard lamenting that at X-3 he had no chance at Top 16. When he drew in he found that he'd been edged out of Top 32 as well. That's absurd.
Right after losing to Tom Martell I asked what he thought of an X-2-1's chances of making Top 8 were. He was confident that I'd easily make it which also turned out to be wrong.
In light of the new play/draw rule based on tiebreakers players are supposedly persuaded not to draw into Top 8 but with the number of players so large prizes that don't scale and a surplus of byes from Planeswalker Points confounding the numbers it's incredibly difficult to even be given the chance to draw in anymore. To do so you must have one or fewer losses for a very long time. With such a cutthroat bracket I know I'll never pass up on the opportunity to draw in even if it means the possibility of being on the draw.
I'm clearly not in it for the money and accordingly I fancy myself a sane individual. However even though I now have two Top 12s one Top 16 one Top 4 and one Top 32 out of my last seven GPs I'm basically only breaking even after factoring in the costs of travel and boarding. Some people have asked me how viable it is to "go pro" and unfortunately even if you don't consider the possibility of variance it is still very much an impossibility without something else financing the endeavor.
Best wishes and I look forward to seeing some of you in Manchester!
@JackieL33 on Twitter