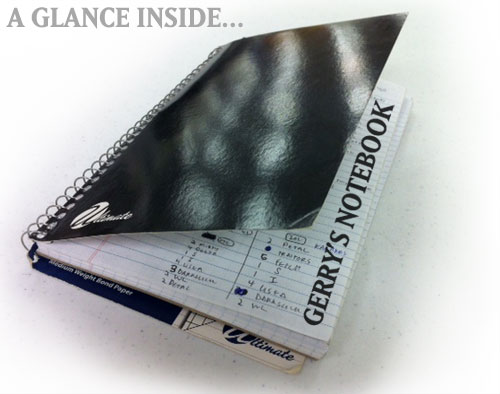 I don't know what I'm doing.
New formats are always hard for me because I typically can't predict what people are going to do. Anyone can look at M13 and notice that Rancor is going to make an impact but there are cards like Thundermaw Hellkite Talrand Sky Summoner and Sublime Archangel that people seem to either love or hate.
I know what I'd do though...
Aggro-Control
U/W is still the best version of Delver in a vacuum but I wouldn't be surprised if people move to red or green in order to solve their problems. Control decks (and Titan decks in general) are on the decline so having reach (Swords) isn't something you need game 1. Because of that you now have the deck space to add something like Quirion Dryad or Bonfire of the Damned to your Delver deck. If everyone is on Talrand maybe you want to be Bonfire-ing.
When I played this deck against Brad in a playtesting video I was pretty impressed by Quirion Dryad against green decks. Geist is still the man if you want to get them dead as soon as possible but Dryad was almost unbeatable on defense. The fact that it stopped Rancor was huge. Revenge of the Hunted would have crushed me at any point but...
It's because Rancor is such a huge problem that I'm playing two maindeck Mental Missteps. Some people might want to use those to counter Vapor Snag Gut Shot or Ponder but it's not very effective at doing that. Against Delver you need another Misstep for their follow-up Snapcaster Mage so it doesn't actually counter the spell you're trying to stop.
I see a lot of people playing it in their Wurmcoil Engine deck Infect deck or Champion of the Parish deck because they don't want to get Vapor Snagged. Well doesn't it seem like they always have TWO Snags? That's probably because they do and Misstep doesn't solve that problem. Misstep is insane against Rancor decks though. It's also fine against Delver and I wouldn't board it out but I'm not starting it in my 60 to try to make the Delver matchup better.
You could play either U/G or U/W depending on what you expect to face or what you're more comfortable with. I do think that Dryad has more synergy with Talrand for whatever that's worth.
Since this version is more midrange you want midrange creatures like Blade Splicer over Geist of Saint Traft. I would be aiming to control the board with Bonfire which means the rest of my deck should accomplish that same goal. Playing a hyper-aggressive card like Geist doesn't mesh well with the rest of your strategy.
That said you could use Bonfire as a way to push through those last few points of damage. However if you are stretching your mana base for a finisher why not just play the stock U/W version which rarely has mana problems and can play Swords for your reach?
This deck is like an inconsistent Delver deck but pushing those hyper-aggressive Geist/Invisible Stalker draws to the max. I've wanted to play this deck for a while but haven't gotten around to it. Maybe Rancor is the thing that will finally convince me to play it.
Attempting to move into heavy white for things like Mirran Crusader or Angelic Destiny were always this deck's biggest problem—the mana would end up being atrocious. Now that we have Rancor we can streamline the deck a bit cut back on white sources and lower our curve.
At the end of the day it looks more like a Delver deck with Birds of Paradise instead of Delver than any Bant Hexblade deck I've seen before. Maybe that's a fine thing though. Lots of people are hating on Delver and Restoration Angel with cards like Thunderbolt and Plummet and no one really wants to skip their second turn Plummeting your Birds. Even if they do it probably doesn't matter. Their removal doesn't touch your actual threats.
The sideboard would likely have something to win races against beatdown like Thragtusk or Timely Reinforcements. Hexblade is pretty weak to Bonfire of the Damned already so maybe Timely isn't the best place to be.
I would also want some hard countermagic for decks with sweepers. In U/G Delver I was playing Negate because I wasn't too concerned with any creatures or Lingering Souls. I was mostly aiming at stopping Day of Judgment or Mutilate and the same is true here as well. Rewind is a fine catchall if you're playing Restoration Angel though.
Jace is mostly for decks like Mono-Black Control. Without a real source of damage they can't beat it. It's also fine against Esper or Grixis. I'm pretty sure you want to play it for the first couple weeks of the format since those types of decks will show up.
Aggro
The premier aggro deck is G/R. You can play Naya with or without Birthing Pods or some sort of RUG deck but G/R is the deck that gets the job done consistently.
Check out this recent PTQ winner:
There are a few notable differences between Dustin's list and some of the other G/R decks out there namely:
1) Zero Green Sun's Zenith: I'm not sure about this one. It's more accelerators when they Gut Shot your first one it fuels the double Strangleroot Geist draw against Delver and control and it's very versatile. That said I understand the necessity of streamlining your deck and finding room for cards like Pillar of Flame.
2) Viridian Emissary over Borderland Ranger: They both give you a little value against Bonfire of the Damned but which is better? Surely getting the land up front is the better part of the deal so maybe Dustin felt like he wanted the Emissary to be castable if his accelerator did get killed. Only 23 land might be one too light if you're going with Emissary but it seemed to work out for him.
3) Quad Zealous Conscripts maindeck: I assume these were a huge blowout in several matches. It's kind of a metagame call as I wouldn't expect these to be great in a field full of Delver but it's something to try.
Unfortunately most of this will probably have to change with the addition of M13. Rancor and Thundermaw Hellkite make things a lot different. A splash for black might be coming since it gives you a maindeckable way to kill Hellkite and Restoration Angel (Go for the Throat / Doom Blade) and Falkenrath Aristocrat helps against Bonfire.
B/R is cool and everything but I like B/U. Here's my list:
I caught a surprising amount of flak for playing with Treacherous Pit-Dweller in a playtest video which I suppose is to be expected. That guy was fine in most of my Draft decks (with Bloodflow Connoisseur) and most people said he was unplayable. Well as it turns out he's awesome in Constructed.
You have six Unsummon effects to make his downside irrelevant and several Clones that you can give undying. Zombies has long suffered because it didn't have a great two-drop but now we have Blood Artist and Pit-Dweller. I understand if you want to go the conventional route of Blood Artist but Pit-Dweller is very good. You're being incredibly close-minded if you think otherwise.
If you are doing the Blood Artist thing which I fully endorse you should probably look at playing some Bloodthrone Vampires. On its own it isn't very good but in combination with Gravecrawler or Blood Artist it becomes playable. Zombies needs more sacrifice effects to the point where people are playing Killing Wave. They do different things but I'd rather have some Bloodthrones to supplement my Aristocrats or Mortarpods.
I don't have much in the way of an updated decklist but I've seen plenty of people trying Cathedral of War. Exalted is pretty awesome but I'm not sure if that's worth a near-useless colorless land.
If it wasn't getting any respect before it should now. Rancor is just that good and it works perfectly with Dungrove Elder. Against the aggro decks with Bonfire you really need something that lives through it; otherwise you run the risk of getting miracled out every single turn of the game.
Take a look at this list from an online tournament:
This list is kind of loose but it did pretty well. The Revenge of the Hunteds in the sideboard are noteworthy. Before M13 most players were playing Revenges maindeck to good success. Once Rancor came out it seemed like everyone forgot about Revenge. Trust me: you're going to need those in a lot of matchups.
I'd look at lowering the curve and becoming more aggressive. Yeva while a solid card that not many people have been talking about doesn't seem like the best thing you could be doing. Similarly Wolfir Silverheart is probably worse than other things. You're going to beat the other creature decks with Rancor and Revenge so you don't need Wolfirs.
Mono Red
It hasn't been a good deck for a while and the new Goblin cards from M13 probably aren't going to change that. They need playable one-drops and those just don't exist right now. However I've seen some red lists splashing Rancor which speaks further volumes about that card's power level.
Control
If you want an in-depth look at this you should check out Brad's article tomorrow. One thing to note is that we seem to have forgotten about Mox Opal. Any deck relying on Wellsprings and Solemns should probably play one or two. Those decks are already short on accelerators and we weren't even playing the best one!
Another thing to note is that you probably want Sands of Delirium or Spine of Ish Sah as your mirror breaker. Sands seems particularly good mostly for the same reason Jace is good again. As long as the black control decks are super inbred those cards are going to be nearly unstoppable game winners.
Solar Flare/Grixis Control
Most of these decks want some sort of speed bump with value. Cards like Sea Gate Oracle and Court Hussar have seen plenty of play and for good reason. You get virtual card advantage by locking out all of their Kird Apes Bloodghasts or whatever little beater is legal.
Augur of Bolas is the next creature in that line and it doesn't disappoint. If you like casting spells instead of creatures Augur is probably your man.
Boundless Realms is a great enabler. Just sayin'.
***
No matter what deck you're going to play this weekend hopefully you've found a little nugget or two in this article you can use. As always I'm excited to see what happens this weekend. I'll probably be watching the #SCGSTL coverage from home but I'll be back in action for Grand Prix Columbus and SCG Open Series: Buffalo in the coming weeks!
GerryT