Magic: The Gathering has accidentally added cards from different sets to booster packs in recent months. Most recently it started with the now infamous Rootborn Defenses found in a pack of M13. Well, it has now happened again... twice!
First, what appears to be the next group of Judge Promos has surfaced. To quote the original poster from Reddit:
"I was giving out the Maze's End promos to my players for the Pre-release. Got halfway through the pile and pulled these out. NEW JUDGE PROMOS."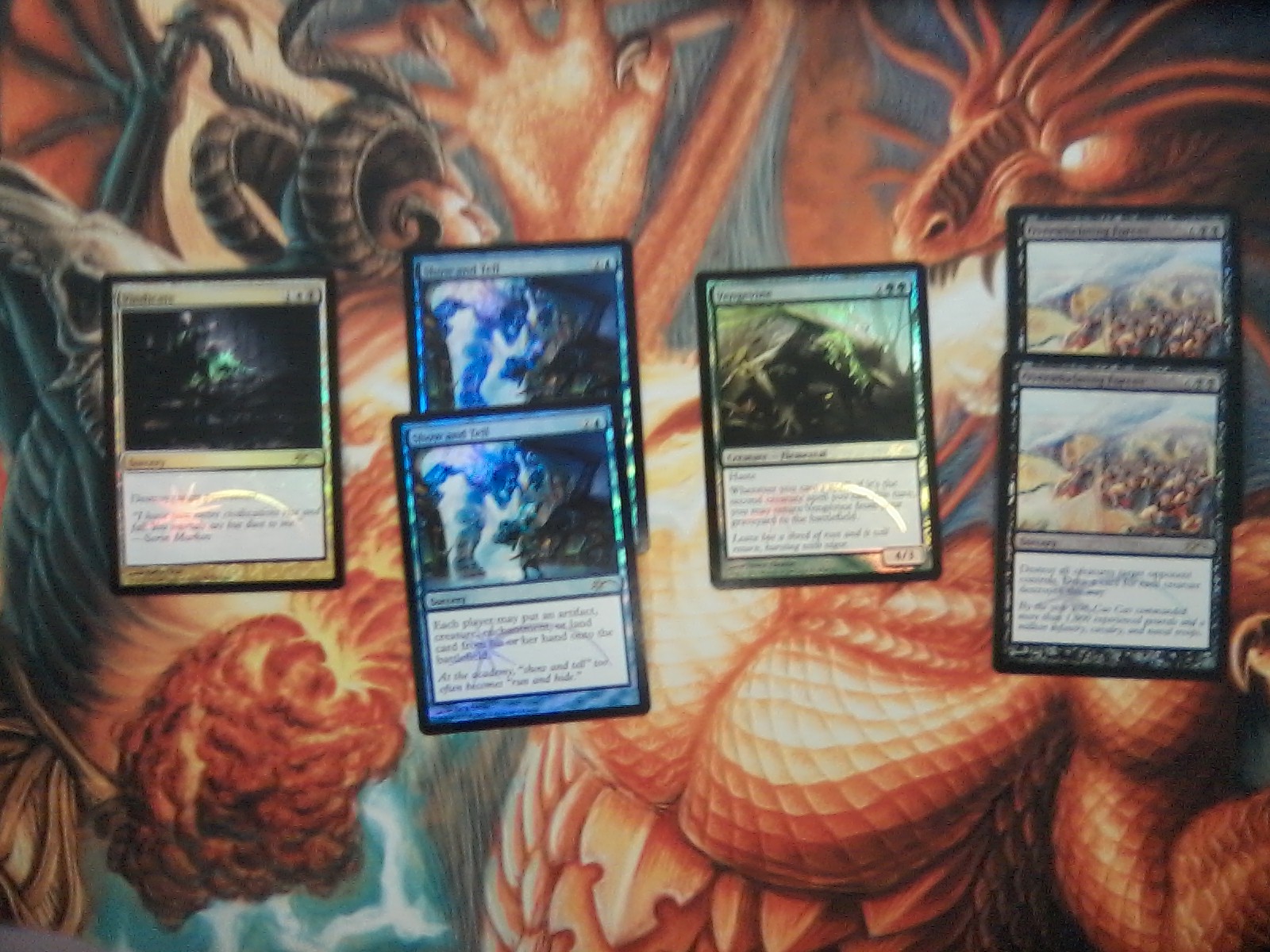 The cards appear to be (from left to right) Vindicate, Show and Tell, Vengevine, and Overwhelming Forces that were mistakenly packed inside a Promo pack of Maze's Ends. All four cards feature new art. The Vengevine has recently been given out as a
World Magic Cup qualifier promo
. All three of the other cards are popular in Commander and make sense as this year's remaining Judge Promos.
That same weekend
at a different store
, a player opened their Dragon's Maze prerelease pack and found something equally odd inside: an Aether Spellbomb with a Modern Masters symbol on it!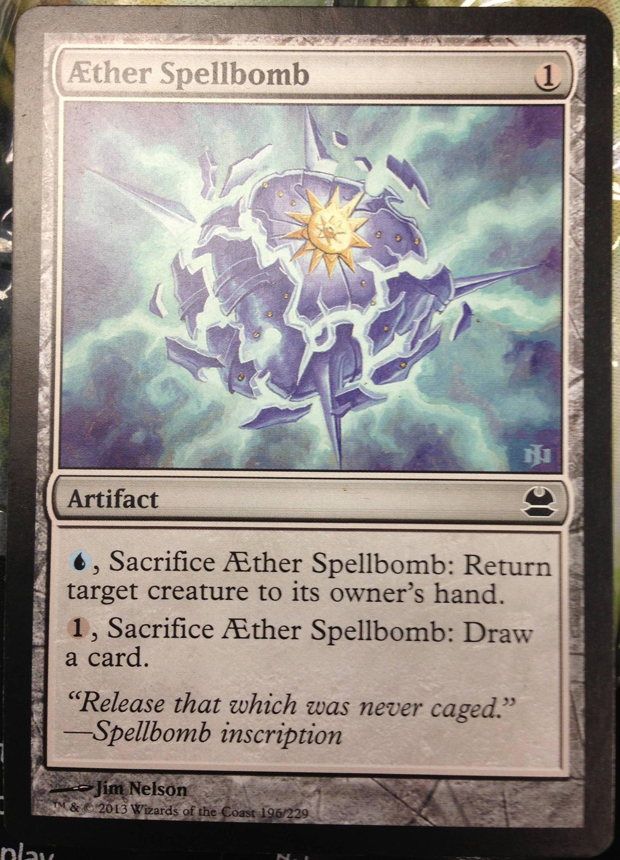 The set symbol is the giveaway here. Modern Masters is a booster-based specialty set containing cards which are legal in the Modern format. It is released to the public June 7, 2013.
Be sure to stay up to date with all of our news and spoilers in our News section and our
Facebook albums
!