Magic 2014 Spoiler season continues! First, here's website io9's latest offering, Megantic Sliver: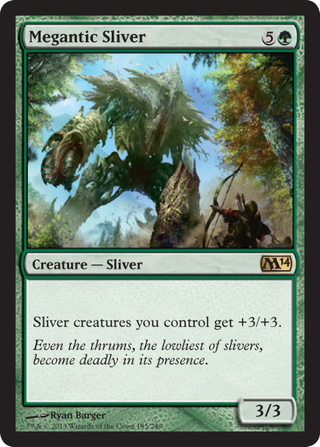 Megantic Sliver
5G
Rare
Creature - Sliver
Sliver creatures you control get +3/+3
3/3
Several other cards, such as Archangel of Thune from IGN's video preview and Scavenging Ooze from website Digitally Downloaded, are confirmed for Duels of the Planeswalkers 2014 and are also assumed to be in M14 as well.
For more spoilers, visit our M14 Facebook album.