Modern Masters revealed
posted 2012-10-22 by Lauren Lee
The Modern Masters set was first announced during Pro Tour Return to Ravnica. Aaron Forsythe, Director of R&D, wrote an article explaining it in more detail on DailyMTG.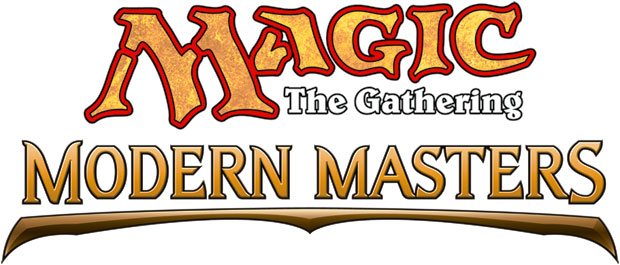 Modern Masters will be released on June 7, 2013 as a 229-card, non-Standard-legal expansion that contains Modern reprints from Eight Edition to Alara Reborn. Booster packs will contain fifteen cards, with each pack containing a foil. MSRP for each booster pack is $6.99, and booster boxes will contain 24 packs each.
Booster packs can be used for Limited events, and there will be a Grand Prix featuring the Modern Masters Limited format in Las Vegas on June 22-23.
One of the most exciting pieces of news from this announcement is the early reveal of one particular reprint in the new set: Tarmogoyf with new art and flavor text!