StarCityGames.com is proud to introduce our Fall 2013 Open Trial and Invitational Qualifier playmats! To see close-ups the new mats, visit our Pinterest page.
The first playmat below is for SCG OTs, or Open Trials, for the Fall quarter (Oct.-Dec.). Talk to the local game store hosting the Open Trial to see how win one of these sweet playmats!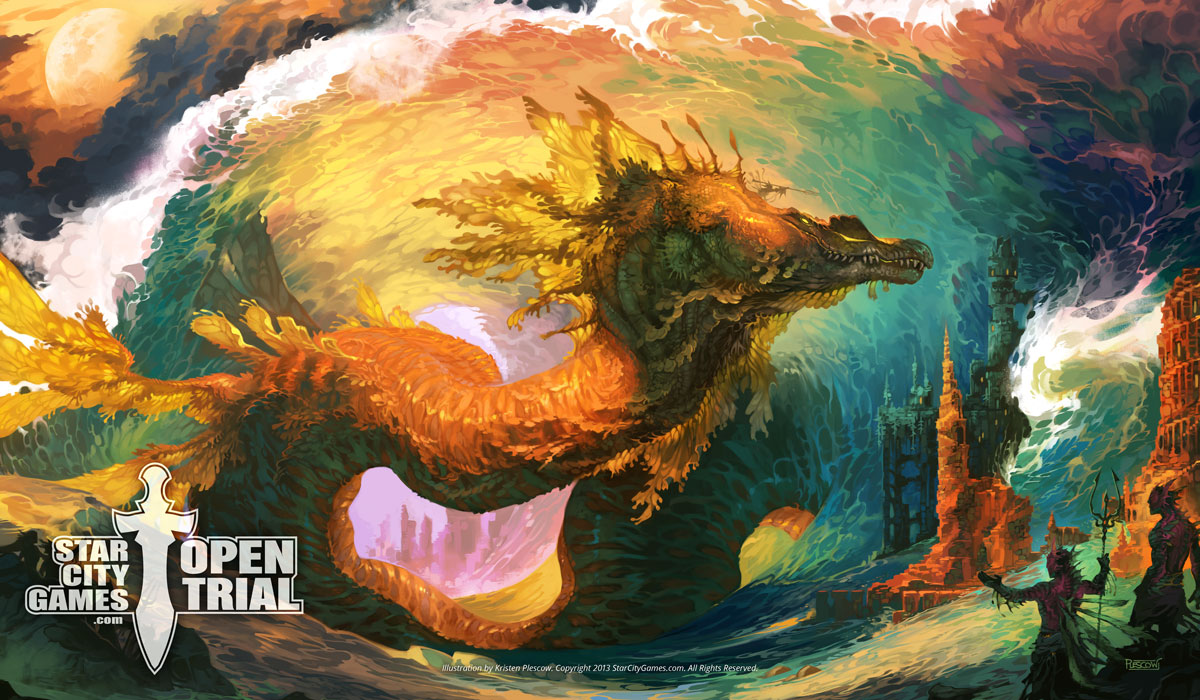 The second playmat below is for SCG IQs, or Invitational Qualifiers, for the Fall quarter (Oct.-Dec.). Players who make the top 4 of IQs (or top 8 of Super IQs, or top 16 of Elite IQs) will win one of these awesome playmats!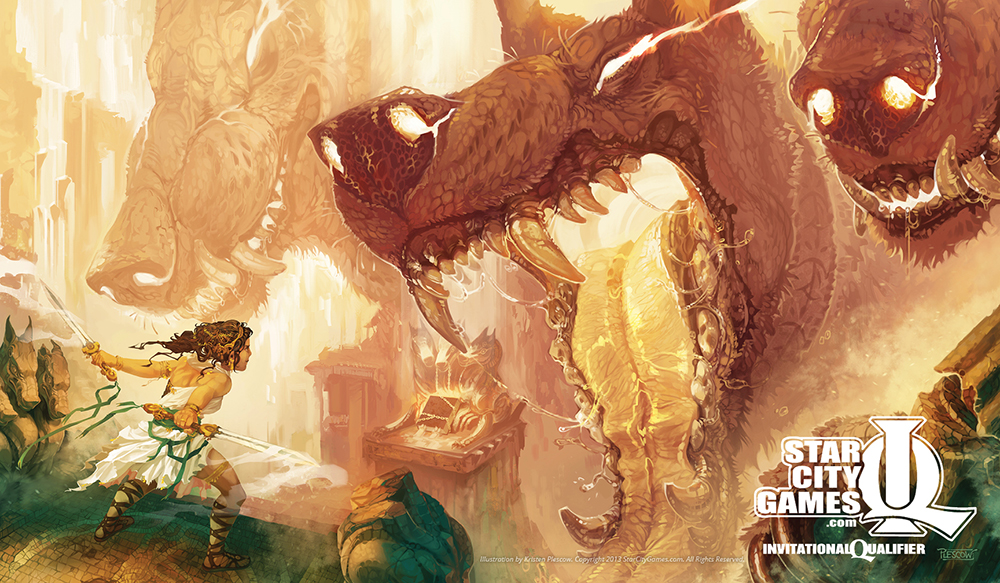 For more information on all of StarCityGames.com's Organized Play, visit StarCityGames.com/SCGOP. To find an IQ near you, visit the Invitational Qualifier Facebook page at www.facebook.com/scgiq.