In addition to the exciting tournaments being held in Richmond VA, and Lansing MI, the San Diego Comic Con happened this past weekend and we were inundated with information regarding future Magic Releases.
Theros:
Theros block will be Large/Small/Small format, will be Greek mythology themed with enchantments theme.
Three major facets of Greek mythology that the sets will focus on, and each of these facets will have a mechanic of their own: Gods, Heroes, and Monsters will each be represented in the sets of Theros block. Confirmed types of Monsters include: Hydras, Gorgons, and Minotaurs.
Five total mechanics in Theros... Including something "people have been asking for."
Each color of magic has a God that represents it. Three of the names of these Gods were revealed:
Heliod = White
Erebos = Black
Nylea = Green
The set will be designed much like Innistrad was, playing off of well-traversed tropes and using top-down resonant designs. This is the first Rosewater/Lauer leading Development and Design effort since Innistrad (only times).
The enchantment theme is not just enchantment matters. The way Theros treats enchantments will help bring enchantments and Gods 'to life'.
While Theros will contain a higher than normal number of legends it will not approach the Kamigawa block level of importance.
There will be "a handful" of gold cards in Theros block, but no gold theme.
The Prerelease for Theros block will involve several unique card types exclusive to the event. 'Hero' cards act similarly to Vanguard cards, which start in the Command Zone and are active during your entire match. Hero cards were given out to each person that attended the Magic panel at SDCC. 'Elite Creatures' were also spoiled, but their functionality was not as clear.
Theros will have Prerelease packs, like Return to Ravnica.
3 planeswalkers in Theros block; one is Elspeth.
Some cards in Theros (the Gods?) will feature a new frame.
FTV: 20
Confirmed cards include Jace, the Mind Sculptor with same art, Gilded Lotus, Impuse, Akroma's Vengeance, Hymn to Tourach verified at SDCC.
Venser, Shaper Savant, Cruel Ultimatum, and Ink-Eyes, Servant of Oni confirmed at PAX Australia.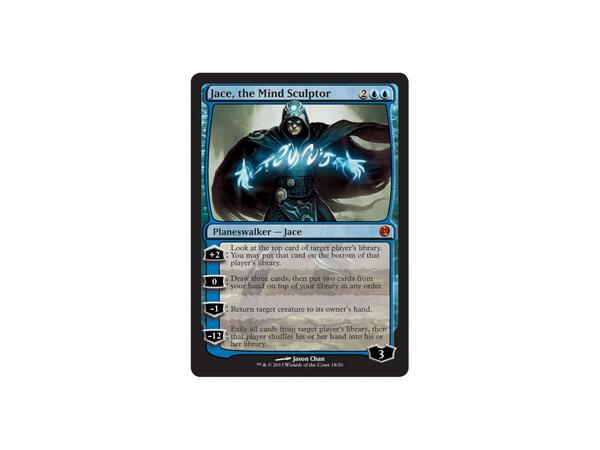 Duel Decks: Heroes vs. Monsters
Sun Titan with new art confirmed for Heroes vs. Monsters Duel Decks.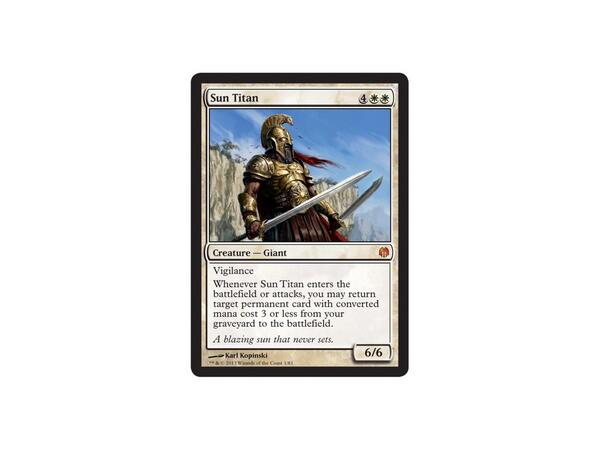 Polukranus, World Eater is a green card from new Duel Decks. No text, only image.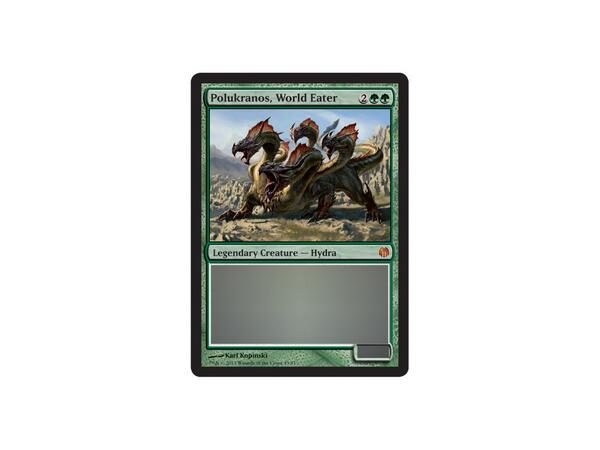 New Commander product due out November 1st, 2013. Five new decks, 15 new cards in each deck, 51 new cards.
Jeleva, Nephalia's Scourge previewed from next Commander expansion.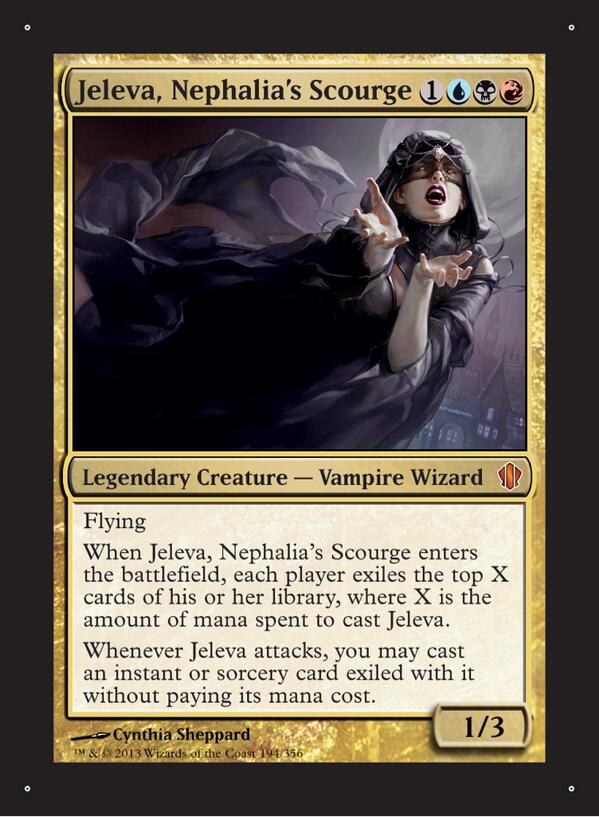 Also announced:
"Geek and Sundry" blog will be doing a MTG show, with Day[9] as host and Felicia Day as guest and producer.