StarCityGames.com has a long history of supporting and rewarding the unsung heroes of any tournament, our judges. These hardworking individuals ensure that our events run on time and create a fun and fair environment for everyone attending. Much like we have supported our judge staff with exclusives in the past, we're continuing that trend in 2014.
Up first is our brand new logo for the StarCityGames.com Judge program, to be featured on all promotional Judge products: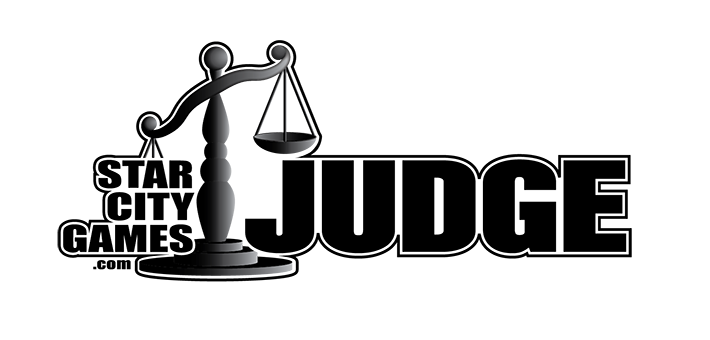 Next, we're very excited to debut our latest StarCityGames.com Judge Rewards playmat design, featuring a "Tree of Knowledge." Can you find (and name) all of the symbols?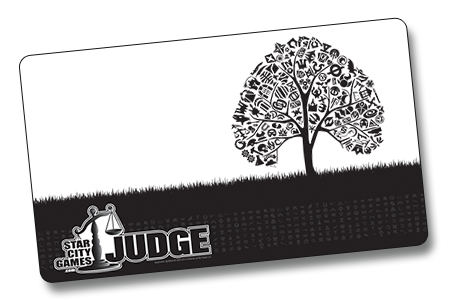 This exciting new playmat will be available to those who judge our events in 2014!
Later in 2014, we'll be debuting exclusive StarCityGames.com Judge Rewards sleeves as well: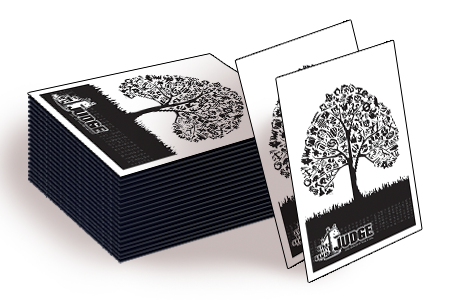 And if you have sleeves, where's the deck box?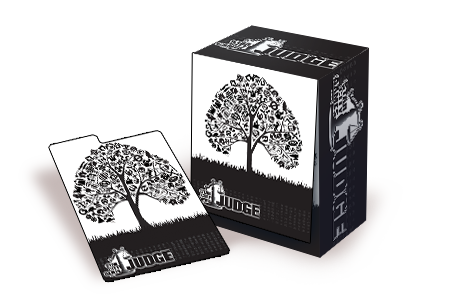 There it is! But that's not all. Also starting in 2014, all those who judge our events will receive an exclusive Judge! Soldier token illustrated by StarCityGames.com's Kristen Plescow and provided only to those who judge our events next year.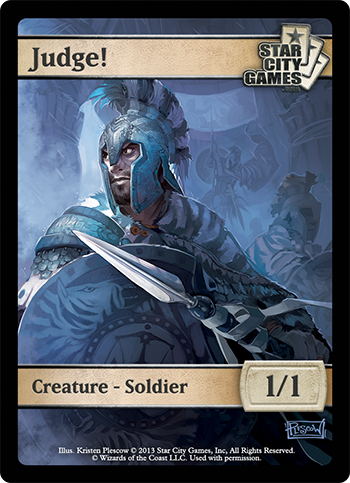 StarCityGames.com is proud to offer these unique items to our hardworking judges, and we look forward to a fun and fair environment at every event next year!
For more information, please contact op@starcitygames.com.