StarCityGames.com is proud to present our brand new art for the Spring 2014 Invitational Qualifier and Open Trial programs! Let's begin with the playmats!
These new playmats, featuring art by Kristin Plescow, will be given out to top 4 competitors in SCG IQs and OTs between April 1 and June 31. For more information on these programs and to see where you can try to earn one of these new playmats for yourself, visit our IQ info page or OT info page.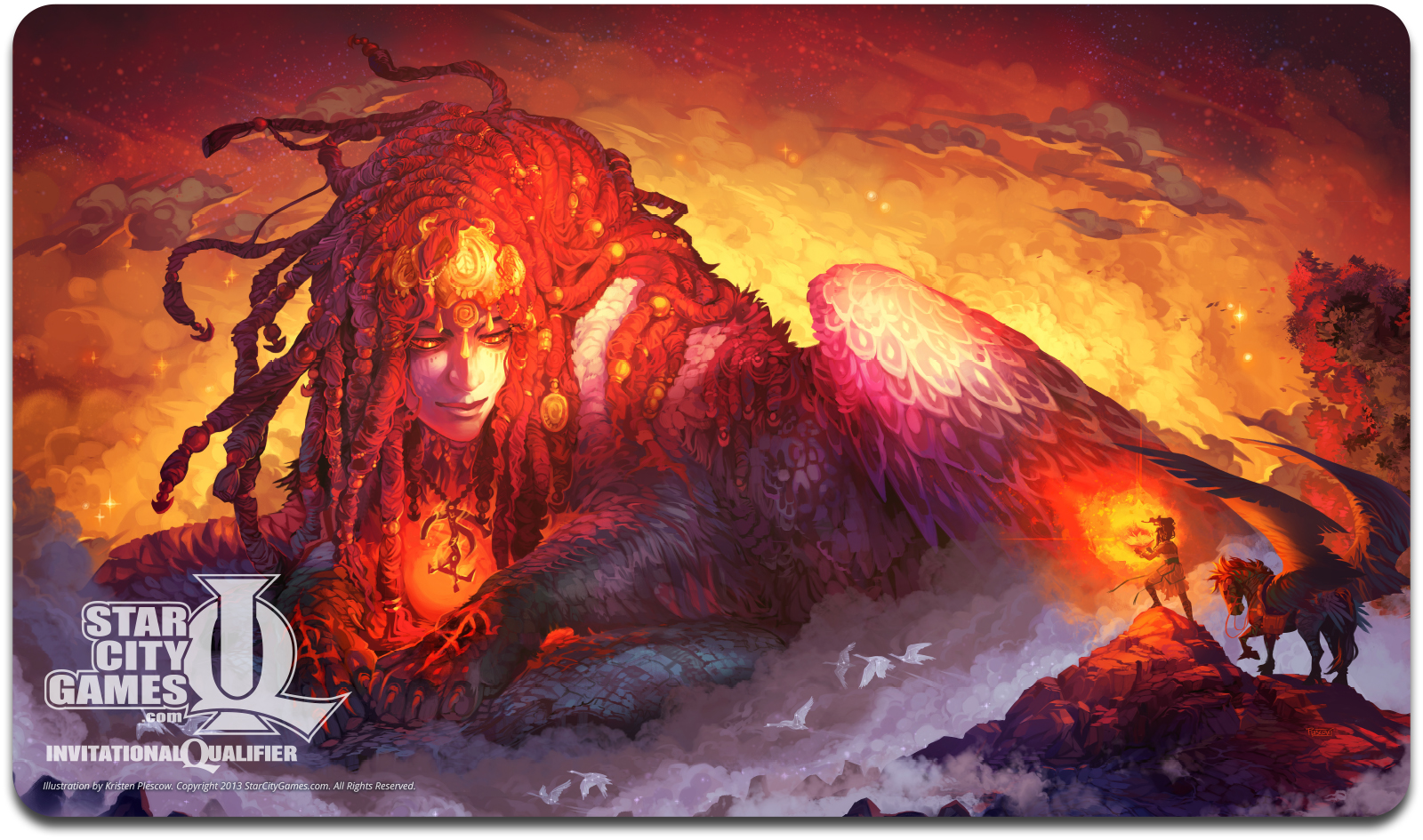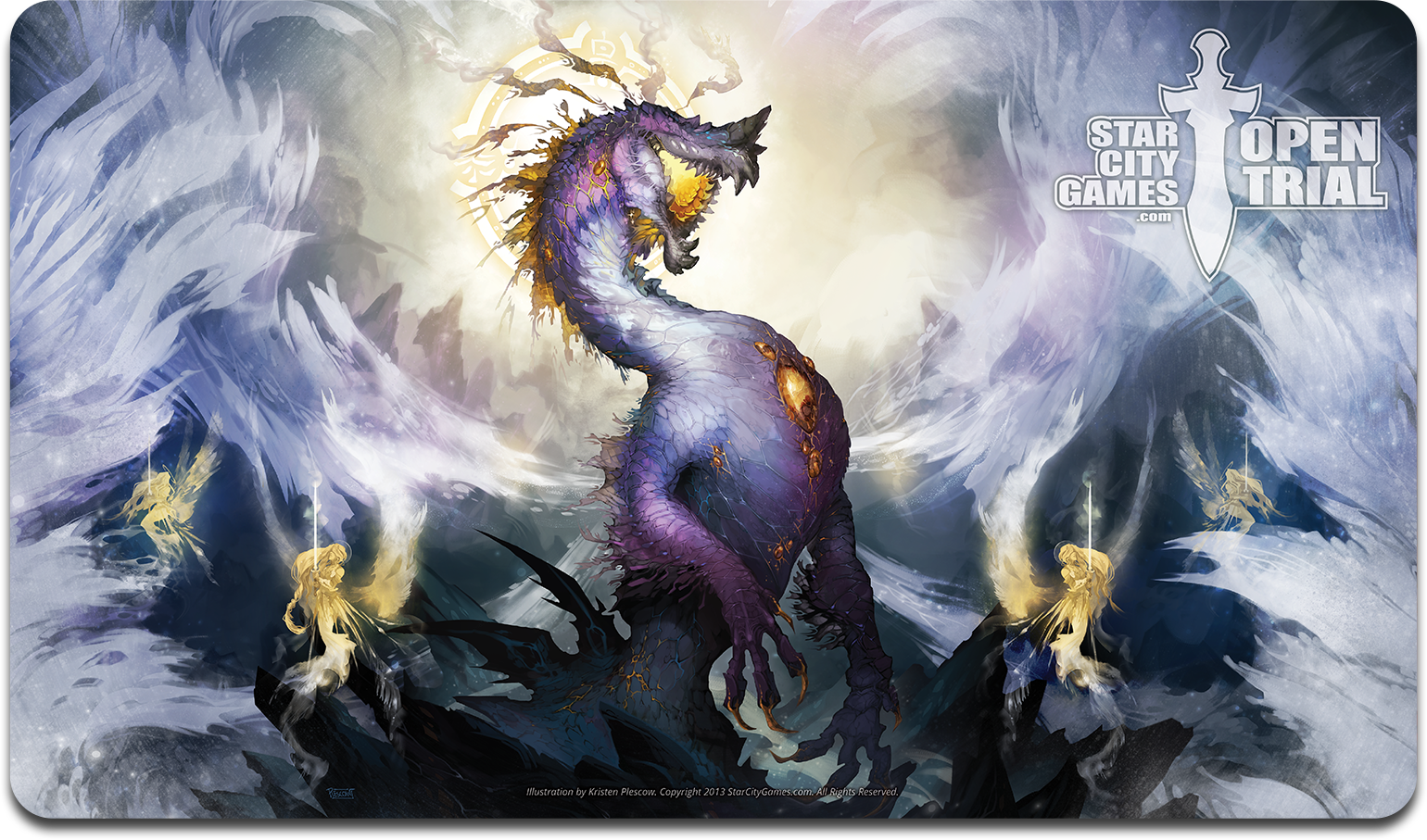 Also available exclusively at StarCityGames.com In-Store Programs events will be the following tokens featuring Kristen Plescow's unique art!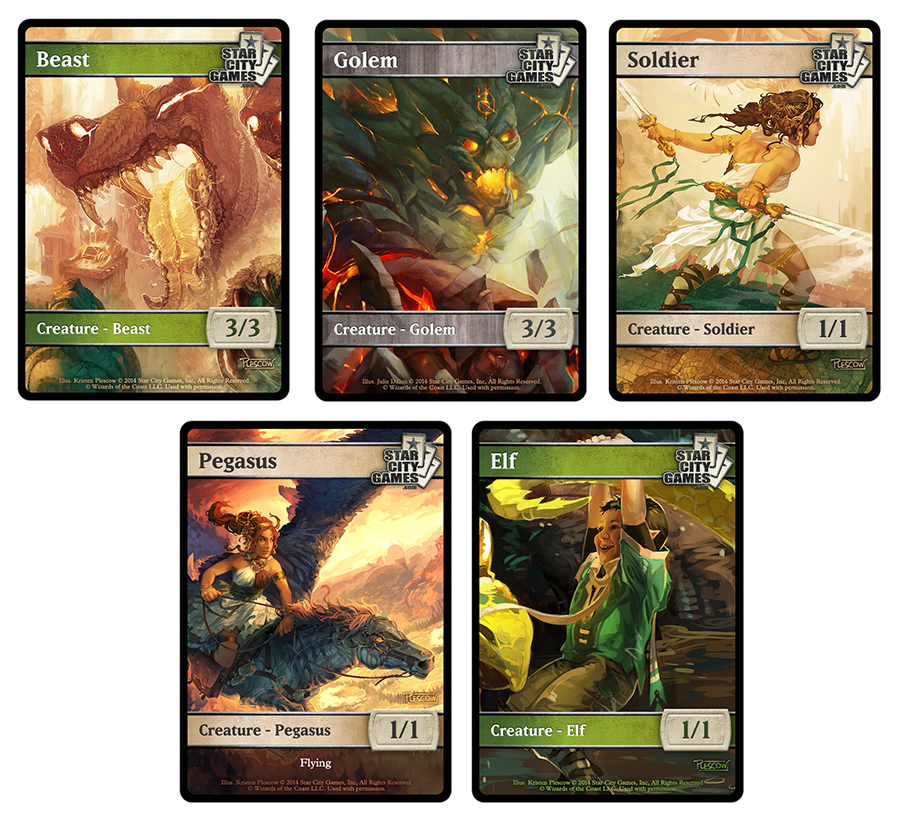 Finally, our exclusive limited edition StarCityGames.com Creature Collection Squirrel Series pin will only be available at select Open Trials and Invitational Qualifiers from April-June of 2014 and only while supplies last. Be sure to ask your local game store to order these for their Open Trials and Invitational Qualifiers being held during this time because once they're gone—they're gone!