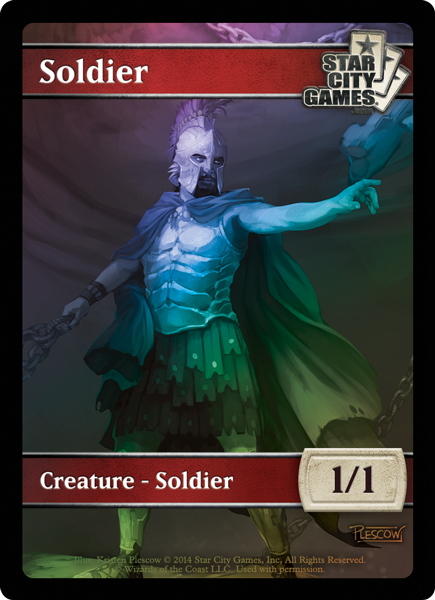 StarCityGames.com will hold the Journey into Nyx Prerelease on April 26 and 27 at the Star City Game Center. Preregistration is now available for regular ($25) and Two-Headed Giant ($40/team) tournaments.
Players at the StarCityGames.com Prerelease will receive SCG-exclusive free FOIL tokens with art from the StarCityGames.com State Championships playmat.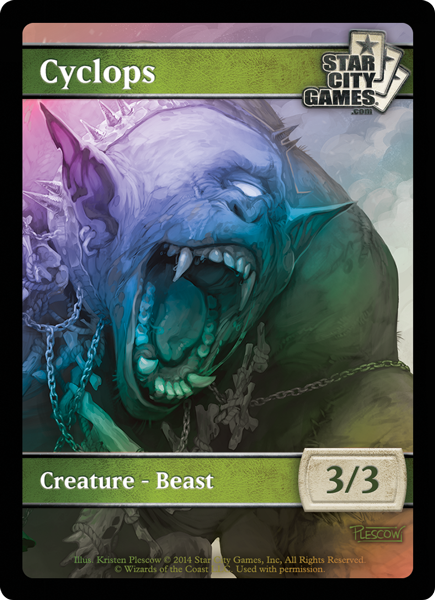 Participants in individual flights will receive a Soldier token, while each Two-Headed Giant team will receive a pair of Cyclops tokens.
Artist guest Kristen Plescow will be on hand to autograph her SCG creations including the free FOIL tokens, sell art, and take commissions.
Learn more about the Journey into Nyx Prerelease and preregister.