Derrick Sheets won the StarCityGames.com Invitational in Charlotte and all the cool rewards that go with it. While he hopes the event isn't his swan song—he has one of just sixteen invitations to the StarCityGames.com Players' Championship, after all—his Invitational winner's commemorative token is a perfect match for Swan Song!
Check out Derrick's 2/2 blue Bird token with art by Kristen Plescow!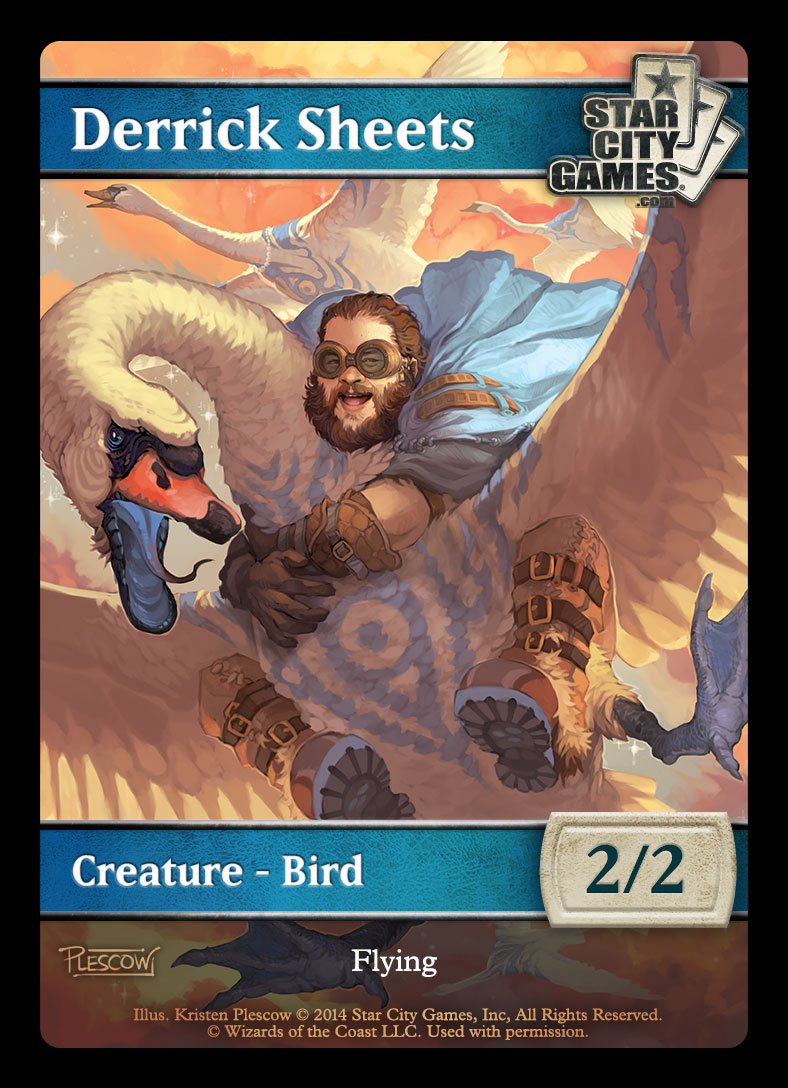 The limited-edition Derrick Sheets token is available only while supplies last to players in Open Series main events. The design will make its debut at the Standard and Legacy Opens in Cincinnati, May 3-4.
Want to get immortalized like Derrick Sheets? The first step is qualifying for an SCG Invitational at an Open Series, Classic Series, or Invitational Qualifier. The next Invitational is scheduled for June 13-15 in Columbus, OH.
Once again, congratulations to Derrick Sheets, the 2014 StarCityGames.com Charlotte Season One Invitational champion!