StarCityGames.com Announces Project Shining Star
Tags: #News
posted 2014-05-07 by Pete Hoefling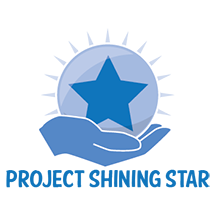 May 7 (Roanoke, VA) – StarCityGames.com, the world's largest Magic: The Gathering® retailer, has launched 'Project Shining Star,' a philanthropic program dedicated to making the Roanoke, VA community a better place through increased support of charitable organizations throughout the region.
In addition to monthly fundraisers to be held at Roanoke's Star City Game Center, 'Project Shining Star' enables any of StarCityGames.com's 160+ employees to give up to eight (8) hours of their time per year to a pre-approved charitable organization and receive an equivalent amount of paid time off from the company in return.
"Although our company has made sizable charitable contributions throughout the years, we're always looking for additional ways to give back," said Pete Hoefling, President of StarCityGames.com. "When I recently learned of a similar program developed by the Good Sam/Camping World organization, I fell in love with the core concept and immediately knew that I wanted to incorporate some version of it into our own offerings."
"StarCityGames.com owes its success to its amazing employees, and the majority of them came to us from right here in the Roanoke region. By creating positive change in our community, 'Project Shining Star' directly benefits each of them, their families, and all of us who call the 'Star City of the South' home. Nothing would make me happier than to see more Roanoke-area businesses adopt some form of the program that works for them and run with it."
Although the list of approved charitable organizations is expected to grow, StarCityGames.com would like to thank each of the following for having already given their support to Project Shining Star. Please click on the associated link to learn more about supporting them though volunteerism, donations or a combination of the two.
Angels of Assisi: http://www.angelsofassisi.org/get-involved/volunteer/
Feeding America Southwest Virginia: http://www.faswva.org/action/volunteer.html
Good Samaritan Hospice of Roanoke: http://goodsamhospice.org/how-to-help/volunteer.html
Habitat for Humanity in the Roanoke Valley: http://www.habitat-roanoke.org/volunteer.php?menu=6
League for Animal Protection, Fincastle: http://www.petfinder.com/shelters/lap.html#Help
Roanoke Community Garden Association: http://www.roanokecommunitygarden.org/volunteer.htm
Roanoke Valley SPCA: http://www.rvspca.org/volunteers-are-the-heart-and-soul-of-the-rvspca/