Pop! Vinyl Planeswalker Figures now available!
Tags: #News
posted 2014-06-04 by Nick Miller
StarCityGames.com is now selling Pop! Vinyl Figures featuring Magic: the Gathering's iconic Planeswalkers!
Wizards of the Coast announced in February that it had partnered with Funko to develop these figures bearing the likeness of some of the game's most popular characters. The wait is over now and you can finally order any of the six super stylized 3.75 inch Planeswalkers figurines including Jace Beleren, Garruk Wildspeaker, Chandra Nalaar, Liliana Vess, Ajani Goldmane, and Nissa Revane starting at just $9.99!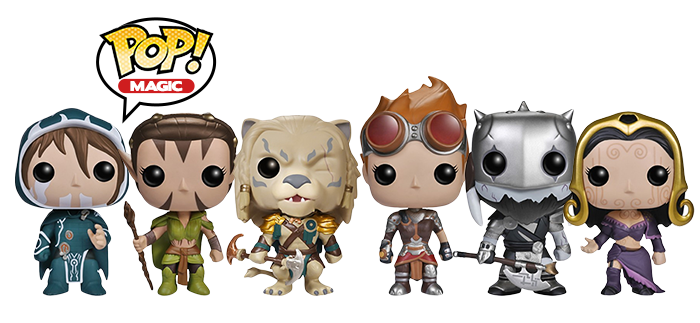 These incredibly popular stylized figurines have sold more than 10 million units since 2010 and are the world's largest line of collectable stylized vinyl in the world. Funko has licenses with more than 150 television shows, movies, video games, and pop culture titles.
Order now and get your hands on these unique figurines today!