Acorn Mystic, the third design in the Creature Collection Squirrel Series, is here! Available items include playmats, sleeves, deck boxes, dice bags, and a Complete Collection bundle.

Starting June 15 at the SCG Invitational in Columbus, Legacy Open competitors will receive two FREE Acorn Mystic tokens!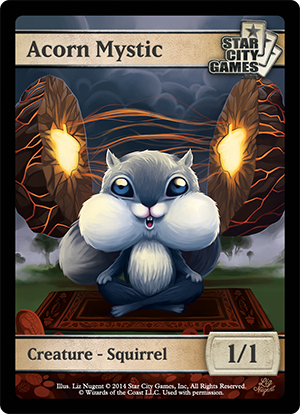 Acorn Mystic is a fun, furry parody of staple Legacy creature Stoneforge Mystic, illustrated by Liz Nugent. Get your Acorn Mystic gear!