Announcing SCG Creature Collection: Wurm!
posted 2014-06-23 by John Dale Beety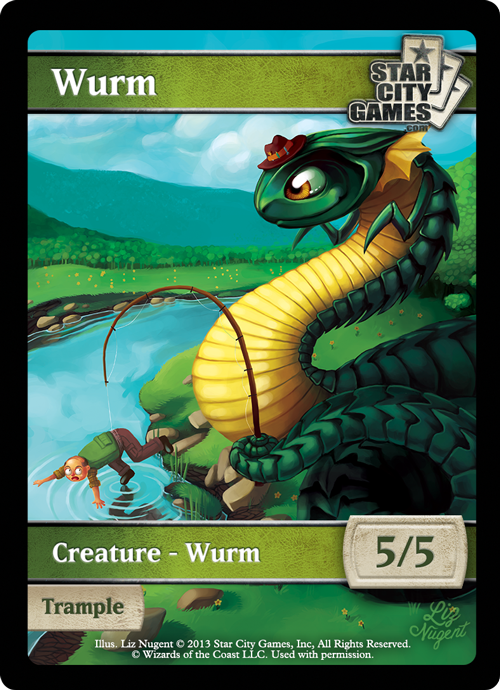 StarCityGames.com is proud to announce the latest addition to the SCG Creature Collection: Wurm! While these massive creatures are intimidating in a game of Magic, in their leisure time they are gentle souls who enjoy simple pleasures...like fishing.
From now until October 3rd, qualifying orders of $5.00 or more will ship with two FREE Creature Collection Wurm tokens. The design is available on a range of gaming products, including deck boxes, sleeves, playmats, dice bags, and card boxes.