MTGO Black Lotus painting on sale
posted 2012-11-30 by Lauren Lee
If you've heard about the new Magic Online Powered Cube they announced on Wizards, then you've probably seen the fantastic new Black Lotus artwork by Chris Rahn. As of now, this art will only be used on the Magic Online version of the card.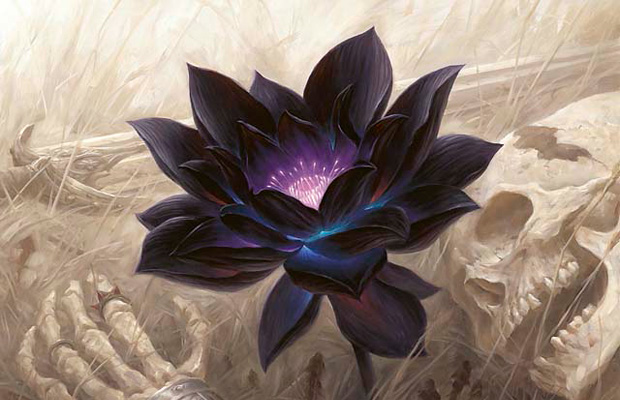 Click the image to go to the eBay auction. Art by Chris Rahn.
Now you can own the original painting! It is 14x18, painted with oil on masonite hardboard. The eBay auction is running now and has seven days left, as of today. It's already up to $5,000 and climbing.