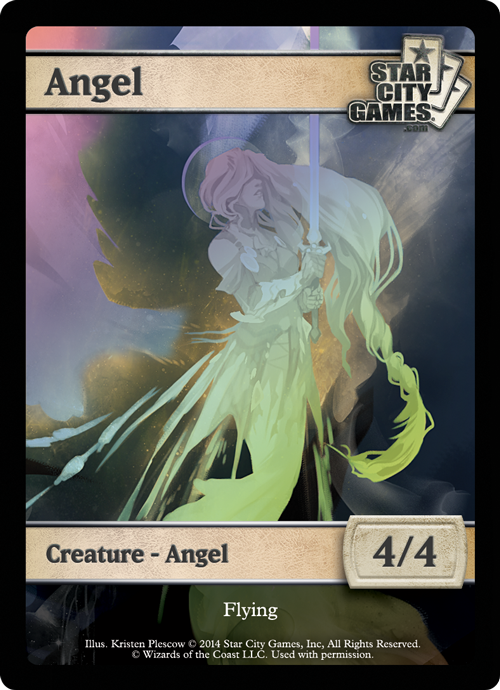 The Star City Game Center will hold its Magic 2015 Core Set Prerelease July 12 – 13 with four individual flights and two Two-Headed Giant flights. Saturday begins with a "midnight prerelease," giving players the very first chance to experience the new set. Both days feature a Two-Headed Giant event at 3 PM.
All Prerelease participants will receive two FREE foil StarCityGames.com Angel tokens per flight played. Two-Headed Giant teams will get four FREE tokens, two for each team member.
Prerelease competitors also will receive FREE food during their flights! Midnight and afternoon tournaments offer pizza. The Saturday morning flight will serve breakfast items, while Sunday morning will be "Brunch with Ben" Bleiweiss, General Manager of StarCityGames.com.
Get the full details of the Magic 2015 Core Set Prerelease at the Star City Game Center!