Clash Pack Unveiled, Ready to Preorder!
Tags: #News
posted 2014-07-07 by Nick Miller
The Magic 2015 Clash Pack "Fate and Fury" was revealed by Wizards of the Coast on Magic Arcana today!
The Clash Pack is a new addition to sealed product that alternates with Duel Decks, geared toward new players that contain two 60-card decks designed and ready to play against each other. The decks mainly consist of cards from Theros block, but come with some additions from Magic 2015.
Highlighting the Clash Pack are six new-art premium cards: Temple of Mystery, Prognostic Sphinx, Prophet of Kruphix, Hydra Broodmaster, Fated Intervention, and Font of Fertility.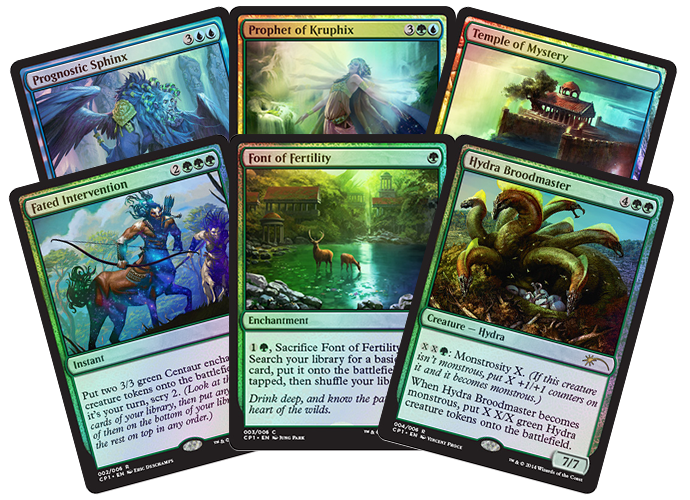 Preorder "Fate and Fury" now and check out the full decklists!