Fall 2014 IQ and Open Trial Artwork Revealed
posted 2014-07-18 by John Dale Beety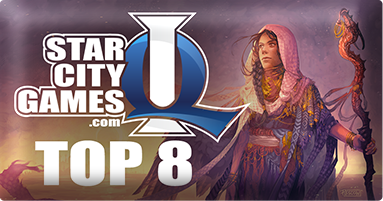 The artwork for the Fall 2014 StarCityGames.com IQ season has been revealed! This stunning illustration by Kristen Plescow features an original character, Robin Alphard, who will appear on the season's Top 8 pins, dice bags, and playmats starting October 4.
Learn more about Robin Alphard, the traveling trader with angelic wings, as she begins her adventures: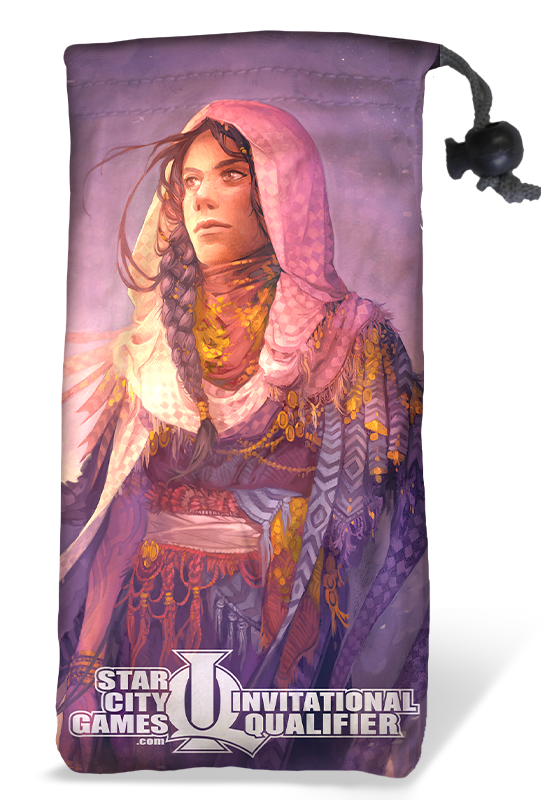 Mutterings have followed Robin Alphard and her wings ever since her birth. Her merchant family tried to hide her from the neighbors, but before she was three, town gossip claimed that her real father was a bird-man and she hatched from an egg. Neither was true, though her father could fly when he chose.
Robin's mother did not let her leave the grounds until Robin was old enough to know never to use her wings. Once she disobeyed, soaring like a bird...and getting shot like one by a farmer who mistook her for a hawk. Her left elbow healed from the arrow wound but was never the same.
Robin learned trading until the Alphard patriarch was assassinated on the orders of a rival merchant, who then sent agents to destroy the rest of the family and seize their property. Robin's mother gave her golden rings, bracelets, and a dragon-headed staff before opening a window and ordering her to fly.
The last Alphard, Robin deals in small goods to survive, sometimes taking advice from the ancestral spirit inhabiting her staff. Already she has flown beyond the lands she knew; soon, her travels and her past will take her to other worlds.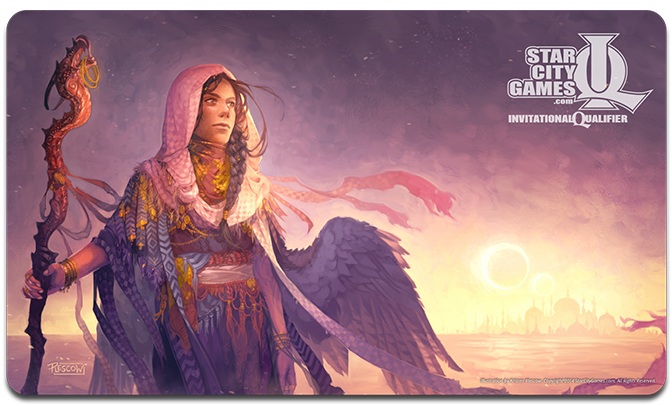 The design rotation also brings new Open Trial playmats featuring Kristen Plescow's festive fall illustration. Win one by placing in the Top 4 of an Open Trial starting October 4: